How an All-American album redefined Bossa Nova and Brazilian jazz.
Bossa Nova's Iconic Jazz Samba Album Turns 60 this year. It took only two hours to record, but it changed how the world would think about Bossa Nova forever.
---
This series was presented by the Consulate-General of Brazil in Chicago and the Brazilian Foreign Ministry's Cultural Department.
In celebration of Brazil's Bicentennial year, 1822 – 2022
This week's Brazilian Minute: Jazz Samba Turns 60
Script from Audio:
What would you do if you could go back to 1962? Seattle for the World's Fair? Seeing the first James Bond movie or throwing a cocktail party to show off one of the year's top Jazz albums.
2022 marks the 60th anniversary of the iconic, Grammy-winning album, Jazz Samba.
Saxophonist Stan Getz and guitarist Charlie Byrd led an 'All-American' band that changed the future of Brazilian jazz and Bossa Nova.
Jazz Samba is the only jazz album to reach #1 on Billboard's Pop chart. It only took two hours to record on February 13th, 1962.
Stan Getz made five Bossa Nova albums in less than two years, including 'The Girl From Ipanema' which turned Getz and Astrud Gilberto into musical trendsetters.
Jazz Samba started the Bossa Nova craze, worldwide!
Read and listen to new weekly episodes of The Brazilian Minute.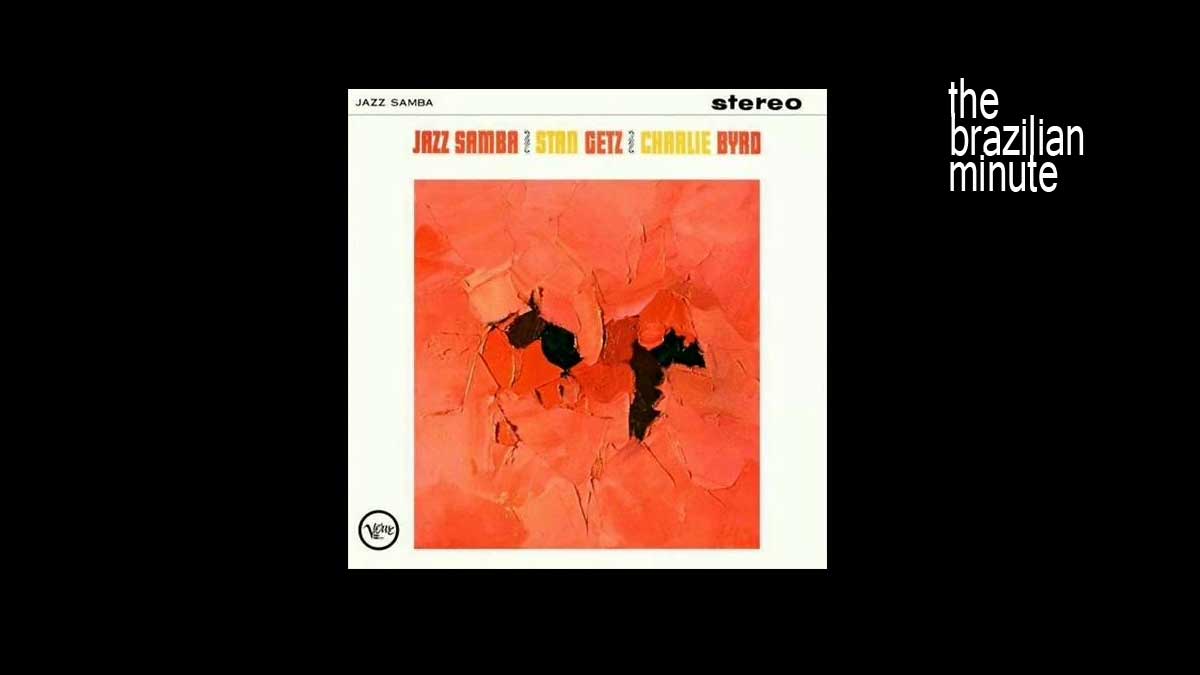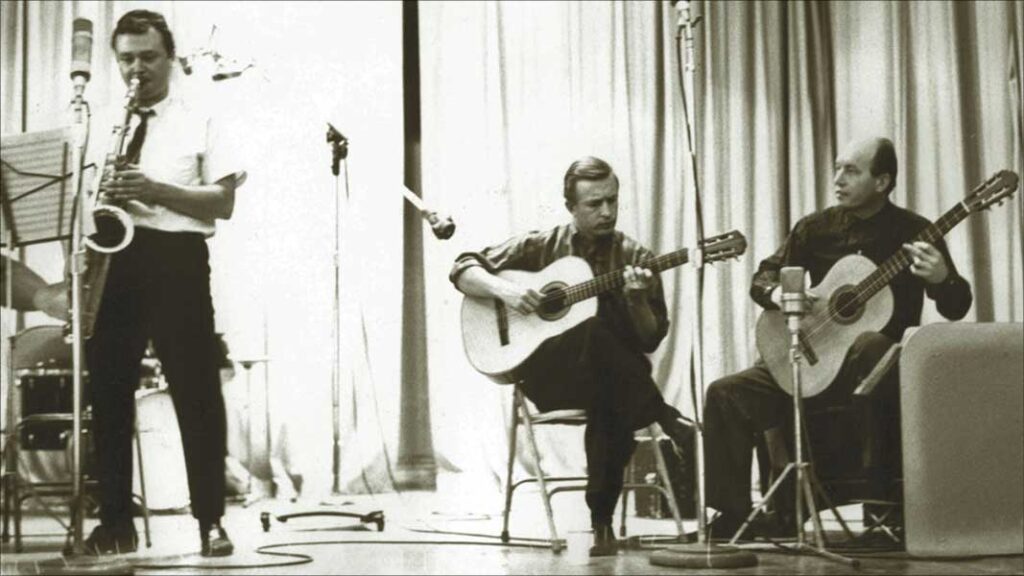 More on: Bossa Nova's Iconic Jazz Samba Album Turns 60
Telling Jazz Samba's Story
Saxophonist Stan Getz was at the top of the jazz world when he met with guitarist Charlie Byrd for Jazz Samba on the afternoon of February 13, 1962.
Five weeks earlier, Stan Getz had never heard a Bossa Nova song, let alone performed or recorded one.
The album was recorded at The All Souls Unitarian Church in Washington DC. All told, it took two hours to complete, and no one involved with it thought it would amount to much.
But what you've read so ever only hints and the amazing story behind Jazz Samba.
Brazilian inspiratipon
Byrd had returned from Rio de Janeiro as part of a goodwill concert tour of Latin America with Brazil's new sound percolating in his head.
Relocated to the US only recently after years of living in Europe, Getz was invited into the project but had little understanding of the music he was about to record.
Byrd had turned him on to the Bossa sound with a record by Joao Gilberto a few weeks prior. "I immediately fell in love with it… Charlie had been trying to sell a record of it with I don't know how many companies, but none of 'em wanted it. What they needed was the voice – the horn."
And timing. The quick success of Jazz Samba ignited the Bossa Nova craze in the US and in 13 months, Getz went on to record four more Bossa Nova albums, cementing his status as Bossa Nova's American icon.
If Jazz Samba is not in your collection, it should be. It turns 60 today.
Here's your chance! Add this completely re-mastered album from the original recording session to your collection! Win one of five copies of this album from Connect Brazil. Enter today!
Music, Travel, Friends and Fun! 2022 marks Connect Brazil's 25th year.
Did you enjoy 'Bossa Nova's Iconic Jazz Samba Album Turns 60'? If you did, why not join us at Connect Brazil?
Sign up for our emails on music, travel, friends, and fun. Listen to our 'always live' streaming station and our 15 streaming music channels, always free. Browse our Lifestyle Directory. Click here to like our Facebook page and here for Brazilian events coast to coast.