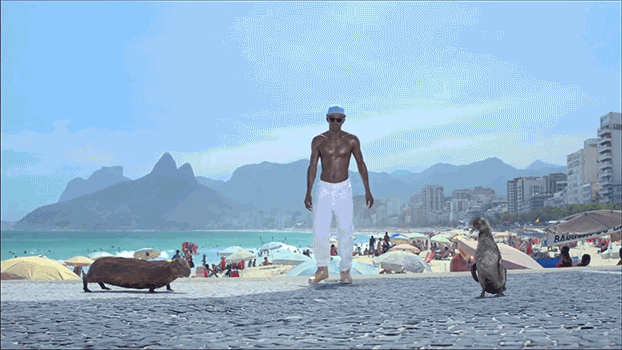 Music, Travel, Friends & Fun!
Connect Brazil is the leading lifestyle brand for all things Brazilian. Our expertly crafted stories, streaming music channels and powerful business and event directory inspire happy people everywhere to add a little more Brazil to their lives whenever they want.
Welcome to Connect Brazil
For more than three decades, Connect Brazil has challenged the standard for bringing the best of Brazil to life with inspired storytelling. Moving past the status quo. Nurturing curiosity, building relationships.
Connect Brazil is a leading lifestyle choice for people who include music, businesses, and services like yours into their daily lives. Our award-winning feature stories, profiles, and reviews deliver expert recommendations on music and entertainment, travel, food and lifestyle trends.
First to stream Brazilian music worldwide with Yahoo Radio in 1999, Connect Brazil's streaming music network delivers innovative music programming with a level of creativity and expertise that's unique.
Sergio Mendes says, "Connect Brazil does the best job of translating Brazil for the American ear." When it comes to entertaining, advising and influencing America, Connect Brazil speaks your language.
What are your goals? Connect Brazil has been inspiring passion for Brazil, its people and its culture since 1987 with the experience and insight that can make an outstanding difference.
Connect Brazil is a multi-year recipient of the prestigious FOCUS BRASIL (Brazilian International Press) award for excellence in cultural marketing and promotion.
Request our Media Kit
Ready to tap into the energy of America's most active and enthusiastic fans of Brazilian music, culture and B2C business? It begins here.
Learn about Connect Brazil, what we do and how we do it.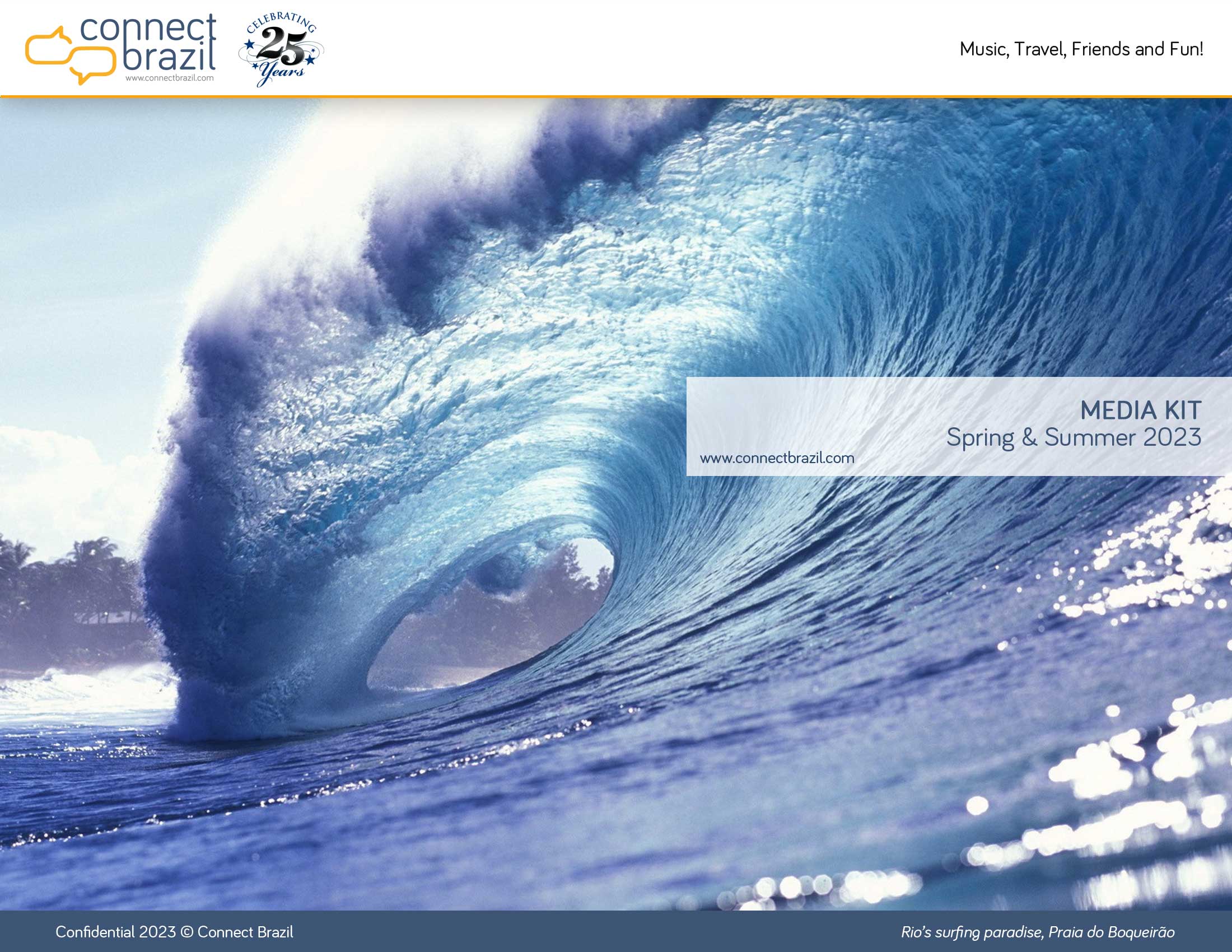 Introducing Connect Brazil's Music Showcases!
Connect Brazil was created for Brazilian music fans and to support the musicians who create the music we love.
We are a small group of talented marketers, writers and creatives who are passionate about what we do: Using our insight, savvy and experience to tell your story.
Our Showcase co-op model brings a community approach to promoting your music. It is effective and affordable. It is designed to help musicians like you to reach goals and build stronger careers.
Scheduled regularly throughout the year, these Showcases have a proven track record to provide you with professional, national promotion of the highest quality, at a fraction of the cost of a stand-alone campaign.
You can also add optional promotional elements from our list of Connect Brazil services to meet your needs.
Everyone benefits when these Showcases are shared and promoted. Your music is in prime time, ready to be discovered by fans from other list members and by your own fans, who will be thrilled to see you there.
Connect Brazil is dedicated to strengthening Brazilian music's brand. When you actively participate with our Showcases and other services, you are, too.
You'll be building relationships with people who are already interested in what you've created for them.
2023 marks our 31st year of exclusively representing Brazilian music and culture.
Consecutive Weekly Worldwide
Syndicated radio programs