Always Two In A Row On Connect Brazil's Streaming Station
Listen to Brazil's best music on Brazil Back2Back! Fan favorites, top albums, trending musicians, and new music!
---
Brazilian music fans love this special segment during The Midday Show on Connect Brazil's live-streaming station.
Always two in a row, listen to Brazil Back2Back every Monday, Wednesday & Friday at the top of the hour, at 11 am, 2 pm, and 5 pm (US Central). Or on-demand, below.
If you are new to our streaming station, welcome! Use this Listen Live button below, anytime:
Listen to Brazil Back2Back Featured Segments:
Connect Brazil's Midday Show – Monday, October 2, 2023
October's Autumn glow also brings the warmth of Brazil, so it's only fitting that we feature two of Rosa Passos's best songs. Enjoy!
---
Connect Brazil's Midday Show – Friday, September 29, 2023
TGIF! Just in time for the weekend, here's a nod to Urban Bossa with a 'then and now' twofer featuring Randy Crawford and Gregory Abbott. Oba!
---
Connect Brazil's Midday Show – New Music Wednesday, September 27, 2023
New music for a new season! First, S-Tone with Toco from our Brazilian Harvest Music Showcase, then Sergio Mendes's saxman, Scott Mayo. Listen live today or on demand!
---
Connect Brazil's Midday Show – Monday, September 25, 2023 ~ Bossa 65 ~
Our final salute to Bossa Nova's 65th Summer of Love spotlights the Father of Bossa Nova, Joao Gilberto singing 'Wave' and 'Chega de Saudade'. Read his story here.
---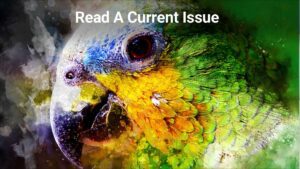 Musicians, Music… and Fans First
Connect Brazil was created for Brazilian music fans and to support the musicians who create the music we love.
What's your favorite Brazilian music? Bossa Nova, Brazil jazz or pop?
We'd love to play your favorite song, style, or musician. Visit our Lounge page to send us your request.
We'll even send you an email so you can tell your friends when to listen to your request!
Happy Listening,
Scott Adams, Midday Host
Connect Brazil's Streaming Station
Music, Travel, Friends, And Fun!
Brazil's best music on Brazil Back2Back
Programming like 'Brazil Back2Back' is what we do. Why not join us? Join our list. Listen to our live streaming station and 15 streaming channels, all free. Browse our Lifestyle Directory and events coast to coast. And follow us on Twitter and Facebook.