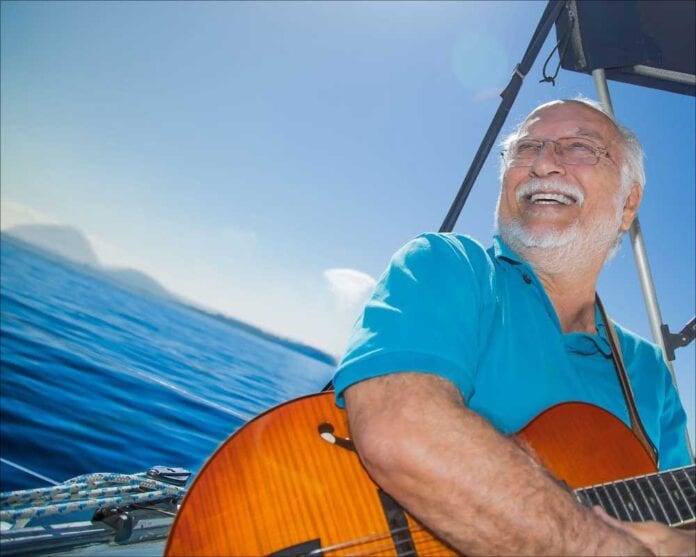 Rio's Bossa Nova legend was in front of the cameras over the weekend.
Roberto Menescal's salad dressing was the topic of the day. Menescal told us: "The life of an artist is not easy, imagine, I'm posing for photos and recording a video teaching the recipe from my salad dressing." A broad smile accompanied the comment.
It took place at Village Porto de Galinhas just south of far northeastermn city of Pernambuco.
Another Award For Roberto Menescal
Menescal was presented as a Special Awards honoree at the 2013 Latin Grammy Awards in Las Vegas. The program included this thumbnail of his accomplishments:
"With a career spanning more than 50 years as a composer, producer, guitarist, and vocalist, Roberto Menescal is considered one of the founders of bossa nova.
Born in Brazil and beginning his professional career at age 20, Menescal's creative songwriting and rhythmic use of the guitar has led him to create some of the country's most beloved and classic songs, including "O Barquinho," "Você," "Nós E O Mar," "Bye Bye Brasil," and "Rio," among others.
Aside from forming the basis for the bossa nova sound, Menescal has performed in a variety of Latin music mediums, including Brazilian pop and samba. He has composed two soundtracks for film and four biographical books have been written about his life's work and contributions. He continues to perform internationally, record music and participate in workshop programs throughout Brazil."
Even now, at 82 the brilliant Bossa Nova master from Rio is enthusiastic and optimistic about the future of Brazilian music. Recently, in an interview with Folha de Sao Paulo, he was asked about how he see his life these days.
"Well, recently I discovered that I have over 700 recorded songs. I had no idea! Now I'm starting to think about how to celebrate my 90th birthday," he said.
"Today, we are in a time of review. Everything happened in the past century. Tropicalia, Bossa Nova, Brazilian rock. Everything blossomed. Now things are quiet, so we review everything in documentaries, books and films. We are in this moment of review or in phase of a pre-new movement."
We couldn't have said it better. As for Roberto Menescal's salad dressing? We're on it! Watch for the recipe soon.
The Making of Roberto Menescal's Salad Dressing