Add this rare album from Antonio Carlos Jobim to your collection just in time for his birthday!
The January Is Jobim Giveaway! January 1990: It was a magical night in Rio when Antonio Carlos Jobim took to the stage. He created a masterful performance to honor his longtime friend and collaborator, Vinicius de Moraes.
Win one of five copies of this album recorded Ao Vivo in Rio de Janeiro.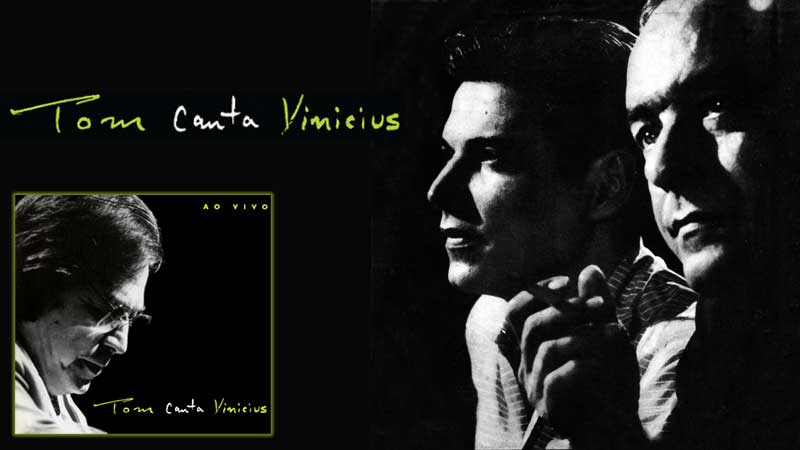 "The lyrical poetry of Vinicius de Moraes, as sung by the man who put those words to some of the greatest melodies of the 20th century."

– Connect Brazil
January is Jobim! Don't miss your chance to win this outstanding Brazilian jazz album
Jobim and de Moraes spent long afternoons in Rio de Janeiro's Zona Sul cafés. Together, they crafted dozens of ageless Bossa Nova anthems. This was the setting for 'Insensatez', 'A Felcidade', and 'The Girl from Ipanema'.
As a result, these two became Brazil's answer to George and Ira Gershwin. Later, Jobim grew adept at writing his own lyrics even before de Moraes passed away. However, the songs they wrote together remain Jobim's greatest legacy.
The onstage lineup features Antonio Carlos Jobim's voice and piano, Paulo Jobim's guitar and vocals, and cellist Jaques Morelenbaum. Also, Danilo Caymmi's flute and vocals, and Paula Morelenbaum's vocals.
Win a copy of Antonio Carlos Jobim's Brazilian jazz CD, Tom Canta Vinicius!
Enter The January Is Jobim Giveaway
Rules:
This Connect Brazil Giveaway is available to USA addresses only. Valid contact information only. All entries are subject to our contest terms.
Winners will be announced on this page and will also be contacted by email.
Enter The January Is Jobim Giveaway
Music, Travel, Friends and Fun! 2022 marks Connect Brazil's 25th year.
Events like 'The January Is Jobim Giveaway' are what we do. Why don't you join us?
Sign up for our e-letter. Listen to our 'always live' streaming station and our 12 streaming music channels, always free. Browse our Lifestyle Directory. Click here to like our Facebook page and here for Brazilian events coast to coast.