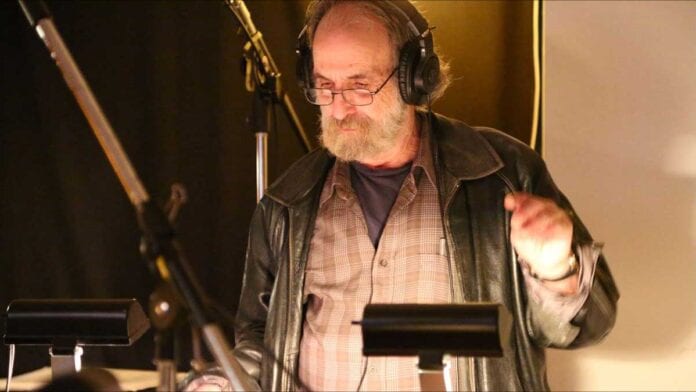 We will always remember early April 2020. We turned to music for comfort.
10 Questions With Richard Sorce came about because of those early days of endless lockdowns for many Americans.
---
In fact, it was April 3rd when pianist Richard Sorce sent us this song, asking us to consider it for our streaming station.
He wanted to help. 'Welcome Spring' is one of many songs which have buoyed the spirits of Brazilian jazz fans during this year of years.
Sorce, who grew up with Brazilian music in the 60's is classically trained with a penchant for flowing melodies and arrangements which capture the optimistic warmth of Brazil, in much the same spirit as Oscar Castro-Neves.
'Welcome Spring' is the first single from the upcoming album Bossambal Brazil. We reached out to Richard again to ask if we could interview him via email for Connect Brazil's 10 Questions series, and here's what he had to say.
Thank you for participating. Let's kick off 10 Questions with Richard Sorce by telling us about your latest album, Bossambal Brazil.
The writing of the tunes on Bossambal Brazil began just before the previous album, Samba Para A Vida was finished. I was extremely pleased with Samba, especially having been able to recruit Iara Negrete from Sao Paulo to do the translations and sing on about fifty per-cent of the tracks.
However, I wanted Bossambal Brazil to be a more laid back vibe with less solo work, and in so doing there are no tracks with lead vocals, some tracks with vocalise, and most tracks are shorter, in the 3.5 to 4.0 minute range.
Coming up with the title was another thing, but then the obvious happened: Bossas, Sambas, Ballads. There you have it!
How is Bossambal Brazil different from your earlier albums?
Bossambal Brazil has more of a relaxing groove; less and shorter solos, no percussion solos, no vocal leads, but I felt that the vocalise added another instrumental flavor. I also added the alto flute to a few tracks.
When will Bossambal Brazil be released?
Well, I'm excited to say that the album has already been released as of January 1st 2021; it is available on all the usual sites, both physically and digitally and has international distribution through my publisher, HD Music Now, Inc., in association with EMI/Universal.
You've said that your attraction to Brazilian Jazz began in the early 1960's. We look back at that time as one of promise and positivity, and Bossa Nova seemed to fit right in. Is that part of the personal appeal of Brazilian jazz for you?
Definitely! I think the first tune I heard in that genre was 'Meditation'. That did it; from that time forward I listened to anything that was available in the Brazilian style. I began arranging and writing in that style for every band I've had for years.
Every song has a story behind it. Tell us about 'Ballad For Claudio'.
I met Brazilian trumpeter Claudio Roditi only about three or four years ago at the Blue Note in New York. Lisa Kachajian, a photographer friend (who, incidentally, is one of the vocalise singers on Bossambal Brazil) introduced us and we connected immediately.
I gave Claudio a copy of Samba Para A Vida and he called me soon after and said he started his day-daily-listening to the album, but especially to 'Escrito No Vento'.
He said he loved the song. Soon after, Claudio wrote 'Samba for Sorce' for me and I reciprocated by writing 'Ballad for Claudio' for him.
We discussed his involvement with Bossambal Brazil, but unfortunately, that was not to be. As I write this, Claudio will have been gone exactly a year and a day. His wife recently sent me a letter informing me that 'Ballad for Claudio' will become part of his archive which she is in the process of developing.
Several of the songs on Bossambal Brazil share an uplifting spirit that reminds us of the late Oscar Castro-Neves. What inspires you to bring that sense of optimism to your music?
I don't believe that it's me bringing the sense of optimism to the music; When I sit at the piano and begin to improvise, I believe I am channeling the Brazilian spirit; most of the time I don't have to search for those sounds; they're already there; they just need to be scored.
Do you have a hobby?
Yes, more music! Realistically, no. Music is all I do. I write (the music of mine that you know) as well as choral, instrumental and orchestral, I teach it at the college level, I perform it, I write books about it (music theory) and since the age of six I'm still studying it.
Is there a song that you wish you written?
There are a few, but 'Waters of March' and 'Passarim' would be two, but if I absolutely had to choose one? 'Passarim'!
Antonio Carlos Jobim is the only Brazilian admitted into the Songwriters Hall of Fame and he loved to compose. But he preferred to let others arrange the song he had written. Which is your favorite, and why?
That question really is impossible to answer because there are so many versions of so many of his tunes. When I hear some of the arrangements with the voices of Banda Nova I couldn't imagine anything better especially with flute and cello. Then again there are all the Clause Ogerman arrangements; like I said, impossible to answer.
If I may add: I wish sometimes I had the luxury and resources to have another arranger do some of my works; at this time and for the forseeable future that will all be on me.
Any plans to visit Rio de Janerio when the time is right?
On the bucket list!
10 Questions with Richard Sorce
GET TO KNOW PIANIST RICHARD SORCE
Follow Ricard Sorce on
Amazon | Apple Music | Spotify | IHeartRadio
Stories like this are what we do. Why don't you join us?
Sign up for our emails on music, travel, friends and fun. Listen to our 'always live' streaming station and our 12 streaming music channels, always free. Browse our Lifestyle Directory. Click here to like our Facebook page and here for Brazilian events coast to coast.