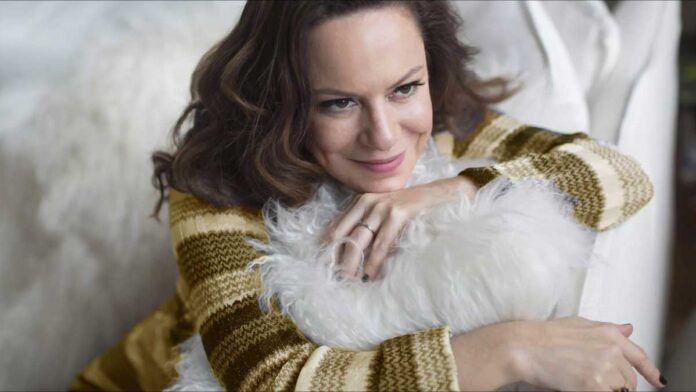 She Fell In Love Instantly With The Neil Young Song
Bebel Gilberto's Harvest Moon remains one of her favorite cover songs because it made her do something she'd never done before.
---
Tucked into Tudo's playlist, well before a string of songs that define this 2014 album is an autumnal delight. A warm and cozy Bossa Nova love song that finds Bebel at her romantic best for our Brazilian Harvest Music Showcase '22.
Neil Young wrote 'Harvest Moon' in 1992.
Bebel Gilberto discovered it several years later when it was included next to her own 'Samba da Benção' on the Eat, Pray, Love soundtrack.
"I heard it, and I was like, I love this song," she told Vanity Fair. "This is the song that made me play guitar for the first time."
Tudo: A Thumbnail Review
Fans rate 2014's Tudo as one of Bebel's best recordings. It came after a five-year hiatus when Bebel took a break from the recording routine to explore new sounds and influences. Tudo is the musical result.
Gilberto updates Bossa evergeens 'Saudade Vem Correndo' and 'Vivo Sonhando'. She sings in French to cover electro-pop duo Ame Strong's 1993 hit 'Tout Est Bleu'. She coos with her trademark intimacy on 'Lonely In My Heart' and the title track.
Interestingly, Bebel refers to Sade as her early musical muse. However, this voice and guitar version is so effortless and serene that the compliment could easily be returned. "Because I'm still in love with you, I want to see you dance again on this harvest moon," she sings.
Bebel Gilberto's Harvest Moon
Listen To Bebel Gilberto On:
Also On These Channels @ AccuRadio
Music, Travel, Friends, and Fun! 2022 marks Connect Brazil's 25th year.
Bebel Gilberto's Harvest Moon
Stories like 'Bebel Gilberto's Harvest Moon' are what we do. Why don't you join us?
Sign up for our emails on music, travel, friends and fun. Listen to our 'always live' streaming station and our 12 streaming music channels, always free. Browse our Lifestyle Directory. Click here to like our Facebook page and here for Brazilian events coast to coast.