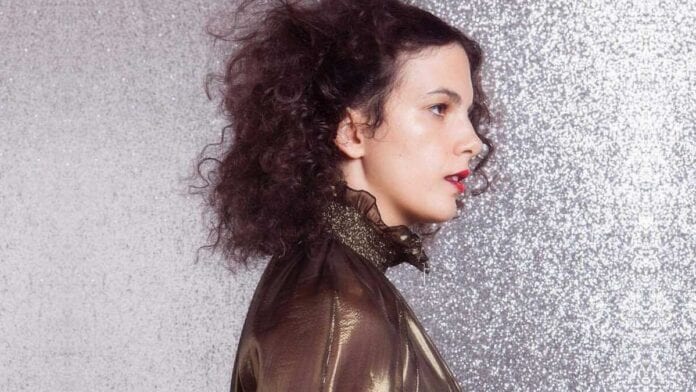 Winners for the 21st Latin Grammy awards have been announced and this year's list of Brazil's best held a few surprises.
Brazil's 2020 Winners for the Latin Grammys includes the return of a familiar name from the world of Brazilian jazz.
---
by Scott Adams
Time will tell, but 2020 might be remembered as a turning point for Brazil at the Latin Grammy Awards. The question is: Turning to what, exactly?
It's clear that the official voting committee is testing the musical future of MPB (Brazilian Popular Music) this year and it showed in Brazil's 2020 Winners for the Latin Grammys.
Brazilian Pop Fizzles
In our September story on Brazil's Latin Grammy nominees I pointed out that albums from Ivan Lins, Tiago Iorc, Marcos Valle and Antonio Adolfo were passed over in favor of a new generation of performers from Brazil.
2020's list also passed over established rising pop stars like Anitta, Mahmundi, Ana Clara and Kell Smith in favor of a brace of what could best be described as transitional performers.
The competition for 'Best Portuguese Language Contemporary Pop Album' came down to three talented first-timers; the pop duo Anavitória, pagode-reggae's Melim Featuring Você and the sweetly electro-dreamy As Bahias e a Cozinha Mineira going up against Latin Grammy returners; Céu and Jeneci.
It turns out that only the winner in this list of nominees has a consistent recording history and tellingly, these five groups come from a pair of Brazilian music companies.
But when the winner was announced, the new names yielded to the established choice. Céu was awarded the Latin Grammy for her album, APKÁ!
A Brazilian Jazz Favorite Returns
Impressively, the Brazilian night belonged to jazz guitarist and vocalist Toninho Horta, whose beautiful album Belo Horizonte was awarded the Latin Grammy for 'Best MPB (Musica Popular Brasileira) Album' of 2020.
In Connect Brazil's story on Brazil's Latin Grammy nominees for this year I wrote that Horta's Belo Horizonte should be considered as one the finest recordings in his storied career.
I think Horta's album should also have been nominated for 'Best Latin Jazz/Jazz Album'. But again, not a single Brazilian Jazz album was nominated.
Samba's jazzy choice
The Latin Grammy award for 'Best Samba/Pagode Album' found Samba perennials Martinho da Vila, Maria Bethania and Zeca Pagodinho making way for a founding member of the legendary Brazilian jazz group Batacotô, guitarist Claudio Jorge.
The 71-year-old Jorge (who records an album every 20 years or so) is best known as a songwriter (with Ivan Lins, and Martinho da Vila, among many) and as a 'who's who' session and touring musician with Dionne Warwick, Miucha (Bebel Gilberto's mother) and with Sergio Mendes on 1992's Brasileiro album.
Claudio Jorge is a well-deserved choice with Brazil's 2020 Winners for the Latin Grammys.
Win one of five signed copies of Ricardo Bacelar's Sebastiania CD. Here
neo-Tropicália
The 'Best Portuguese Language Rock or Alternative Album' category gave us an intriguing list of nominees with each of the five Brazilian groups serving up creative takes on a mostly neo-Tropicália theme. The winner? Emicida for AmarElo.
Brazil shares its portion of the Latin Grammy Awards with all Portuguese-speaking nations, and once again was shut out of the General categories for 'Record of the Year', 'Album of the Year', 'Song of the Year', 'Best New Artist', 'Best Pop Vocal Album' and 'Best Latin Jazz/Jazz Album'
Stories like this are what we do. Why not join us?
Sign up for our emails on music, travel, friends and fun. Listen to our 'always live' streaming station and our 12 streaming music channels, always free. Browse our Lifestyle Directory. Click here to like our Facebook page and here for Brazilian events coast to coast.
HERE ARE BRAZIL'S LATIN GRAMMY NOMINEES AND WINNERS FOR 2020:
Best MPB (Musica Popular Brasileira) Album
O AMOR NO CAOS VOLUME 2
Zeca Baleiro
BELO HORIZONTE – WINNER
Toninho Horta & Orquestra Fantasma
BLOCO NA RUA (DELUXE)
Ney Matogrosso
PLANETA FOME
Elza Soares
CAETANO VELOSO & IVAN SACERDOTE
Caetano Veloso & Ivan Sacerdote
Best Portuguese Language Song
A TAL CANÇÃO PRA LUA (MICROFONADO)
Vitor Kley, songwriter (Vitor Kley & Samuel Rosa)
ABRICÓ-DE-MACACO – WINNER
Francisco Bosco & João Bosco, songwriters (João Bosco)
Track from: Abricó-de-Macaco
AMARELO (SAMPLE: SUJEITO DE SORTE – BELCHIOR)
Dj Duh, Emicida & Felipe Vassão, songwriters (Emicida Featuring Majur & Pabllo Vittar)
LIBERTAÇÃO
Russo Passapusso, songwriter (Elza Soares & BaianaSystem Featuring Virgínia Rodrigues)
PARDO
Caetano Veloso, songwriter (Céu)
Track from: APKÁ!
Best Portuguese Language Contemporary Pop Album
N
AnaVitória
ENQUANTO ESTAMOS DISTANTES
As Bahias e a Cozinha Mineira
APKÁ! – WINNER
Céu
GUAIA
Marcelo Jeneci
EU
Melim Featuring Você
Best Samba/Pagode Album
MANGUEIRA – A MENINA DOS MEUS OLHOS
Maria Bethânia
MARTINHO 8.0 – BANDEIRA DA FÉ: UM CONCERTO POP-CLÁSSICO (AO VIVO)
Martinho da Vila
SAMBA JAZZ DE RAIZ, CLÁUDIO JORGE 70 – WINNER
Cláudio Jorge
FAZENDO SAMBA
Moacyr Luz e Samba do Trabalhador
MAIS FELIZ
Zeca Pagodinho
Best Portuguese Language Roots Album
VEIA NORDESTINA – WINNER
Mariana Aydar
AQUI ESTÁ-SE SOSSEGADO
Camané & Mário Laginha
ACASO CASA AO VIVO
Mariene De Castro e Almério
TARGINO SEM LIMITES
Targino Gondim
OBATALÁ – UMA HOMENAGEM A MÃE CARMEN
Grupo Ofa
AUTÊNTICA
Margareth Menezes
Best Portuguese Language Rock or Alternative Album
AmarElo – WINNER
Emicida
LITTLE ELECTRIC CHICKEN HEART
Ana Frango Elétrico
LETRUX AOS PRANTOS
Letrux
UNIVERSO DO CANTO FALADO
Rapadura
NA MÃO AS FLORES
Suricato
Best Sertaneja Music Album
#ISSO É CHURRASCO (AO VIVO) [DELUXE]
Fernando & Sorocaba
ORIGENS [AO VIVO EM SETE LAGOAS, BRAZIL / 2019] – WINNER
Paula Fernandes
LIVRE – VOL. 1
Lauana Prado
CHURRASCO DO TELÓ VOL. 2
Michel Teló
POR MAIS BEIJOS AO VIVO (AO VIVO)
Zé Neto & Cristiano
Best Portuguese Language Christian Album
CATARSE: LADO A
Daniela Araújo
REINO – WINNER
Aline Barros
PROFUNDO
Ministério Mergulhar
[Sony Music Entertainment Brasil ltda.]

MARIA PASSA À FRENTE
Padre Marcelo Rossi

MEMÓRIAS II (AO VIVO EM BELO HORIZONTE / 2019 ]
Eli Soares