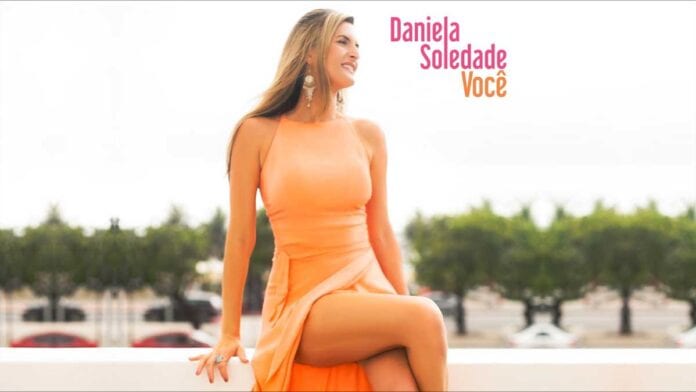 Leave it to Daniela Soledade and guitarist and producer Nate Najar to revisit one of Bossa Nova's greatest hits.
Daniela Soledade sings Você, giving us the perfect summertime wind-down song.
---
No question about it. The top song on Rio's radio charts in 1964 was 'Você'. The song was penned by a pair of old friends for one of the O Barquinho gang to record. It was the first single from a self-titled album on the hottest record label in Brazil.
Ronaldo Boscolli and Roberto Menescal had co-written many of Bossa Nova's most popular songs, including 'Rio', 'Vagamente' (for Wanda Sa), and 'The Little Boat', but 'Você' was different. More mature, with an elegant melody that embraced lyrics meant to glide – not bob – on the coastal waters off Zona Sul. Bossa Nova was growing up.
So, when Dick Farney and actress-turned-model, and singer Norma Bengell showed up at the ELENCO studios to record 'Você', the stage was set. Intimate, warm, and comfortable, their song captured the imaginations of Brazilians everywhere.
Daniela Soledade's video single of 'Você' arrived in early March of this year to smoothly magnify that musical message by adding English lyrics to the song's original Portuguese.
"Can you explain the sea… or how somebody cares for you?" she asks. You know that she's not expecting an answer, but something inside makes you think about it. And how often does that happen with a singer these days?
Daniela Soledade brings an honest elegance to the songs she performs, and 'Você' is the latest chapter of a story that grows more enticing with every new addition. Her debut album, A Moment of You was released to rave reviews in 2019.
Soledade's video singles include 'So Nice', 'Comment Te Dire Adieu', a charming Bossa treatment of Françoise Hardy's pop hit from 1968, sung in French.
Daniela recorded 'Smile' at the height of the pandemic when she and her two children were quarantined, and 'My Favorite Things' came as a musical surprise when millions couldn't be with their families during the holiday season.
Recording 'Você' created some special memories for Daniela. Let's begin with the song itself.
"I've loved 'Você' for as long as I can remember," she said. "When Roberto Menescal saw the video, he contacted me and suggested we start working on a few things together, so stay tuned for some future collaboration."
Daniela recalled the video shoot. "This video is very special to me because it was my first video made in my hometown of Rio de Janeiro! We made this video in the middle of summer, and the scenes of me at the beach were shot at 5:30 am to get that perfect sunrise golden light."
"The idea of shooting on a boat right in front of Copacabana beach was surprisingly difficult, and we were getting seasick because the water was extremely choppy. So, we ended up going into a cove protected from the wind to be able to shoot it."
Then Daniela shared an awkward moment.
"It happened when the filmmaker asked me to jump off the little boat to get a glamor shot of me diving into the ocean. But when tried, I couldn't deliver and jumped like a falling cow! So, that shot never made it into the video, and instead, they filmed me diving into the pool at the hotel, which is shown in the video!"
"It started raining on the last day we were shooting, so we just ended up filming in the rain and I actually really like how the footage came out from that!"
If you haven't subscribed to Daniela Soledade's YouTube channel, you can do so here.
GET TO KNOW VOCALIST DANIELA SOLEDADE
Follow Daniela Soledade on
Facebook | YouTube | Instagram | Twitter
Amazon | Apple Music | Spotify |
Daniela Soledade Sings Você
Stories like 'Daniela Soledade Sings Você' are what we do. Why don't you join us?
Sign up for our emails on music, travel, friends and fun. Listen to our 'always live' streaming station and our 12 streaming music channels, always free. Browse our Lifestyle Directory. Click here to like our Facebook page and here for Brazilian events coast to coast.