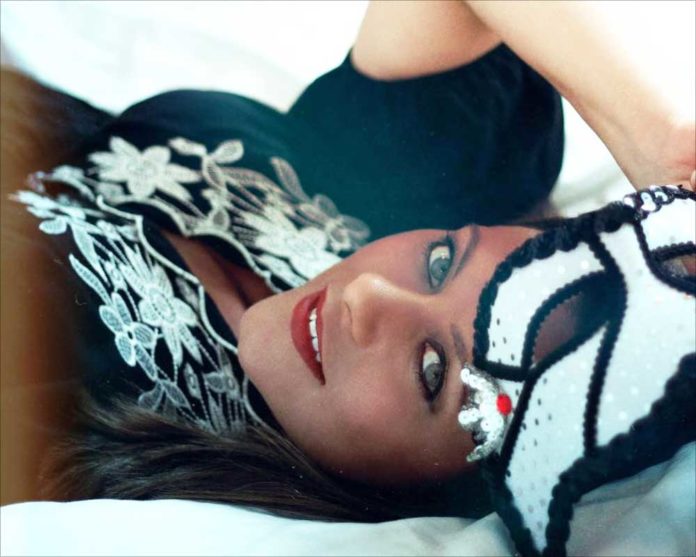 Monica da Silva knows that when it comes to streaming services, YouTube, and numerous other platforms, finding an audience today isn't easy. In fact, this American-Brazilian singer-songwriter knows this first-hand.
by Sean Chaffin
She sees services like Pandora, Apple Music, and Spotify as great ways to grow her audience – with listeners finding her music who might not have otherwise.
Much of Monica da Silva's fan base has come from touring, and she plays over 200 shows a year, so what works best?
"I think meeting my fans and connecting with them personally and organically can't be beat," she says. "It's competitive in the music business, but I think competition can be healthy, and helps drive me to go even further."
Some high-profile media placements can help. Monica's song "Back to His Girl" is featured in the film "Lady Bird," which was a Golden Globe winner.
Her songs have also been featured in a few TV shows and album samplers.
With a Brazilian mother and an American father, Monica da Silva had a diverse upbringing. She grew up in the Midwest but headed to Brazil every year for three or four months and sometimes the holiday season.
The days were spent playing with cousins and exploring, and those memories have stayed with her.
"Brazil has always been a magical place for me," she says. "I was surrounded by music in the streets, and the people were so full of life and happiness."
An artistic sense of discovery grew from those childhood visits, opening her up to a wide range of creative influence, from Jorge Ben, Caetano Veloso and Vinicius de Moraes to The Carpenters, The Smiths and Belle and Sebastian and on to Françoise Hardy, Autour de Lucie, and Ofra Haza.
"I've always loved music from all over the world," says da Silva. "I think opening yourself up to music in languages you might not understand and just feeling it is important."
That love of the music and people of Brazil led to an extended sabbatical when Monica da Silva turned 18. After a long summer under the Brazilian sun, she ended up living in Belém for a year and a half.
"I remember coming back afterward, and my Portuguese had surpassed my English," she says. "I was thinking in Portuguese and dreaming in Portuguese."
You can hear Brazilian influences in her 2010 album Brasilissima and her 2016 version of the Lou Reed song 'Walk on the Wild Side': a unique take on a classic song.
"My husband and longtime collaborator Chad [Alger] really liked the unique, slinky rhythm, and we both loved the lyrics and vibe," Monica says. "We started working on our version, and I felt like I could make it my own."
Along with her Brazilian recording, she and Chad have formed the group Complicated Animals to release songs that don't necessary fall under the Brazilian or Bossa Nova labels.
In 2017, the couple made the move to L.A. and they now tour throughout California. Monica and Chad plan many shows in the coming year and hope to expand into more parts of the country. They're also recording new material, and plan to release both Monica da Silva and Complicated Animals albums in 2019.
The music from the land of samba and sun remains her passion.
"Brazilian music means the world to me," she says. "I like to say that I was bottle-fed Bossa Nova. It really got into my heart and has stayed there."
For more information on Monica da Silva and Complicated Animals, click here