The Guitarist Honors His Family's Brazilian Jazz Legacy
Phill Fest's Seresta Album Review: "Phill has created something beautiful and deeply personal, an album full of the magic of Brazil and the fire of American Blues and Jazz." – Howard Levy
Scroll down to see Google's Doodle for Manfredo Fest, celebrating the musician's 86th birthday.
---
by Scott Adams
This year, the cosmos is giving us a treat. Fix your gaze on the predawn sky to the east to see a quartet of planets in alignment. It's a rare occurrence: Saturn, Mars, Venus, and Jupiter form a straight line in the starry heavens above.
Take special note of May 13, 2022, because the stars have also aligned for a special day to celebrate one of the most talented families in Brazilian Jazz. The Fest family.
Pianist Manfredo and songwriter Lili are the parents of a musically-gifted son, guitarist Phill Fest. Phill Fest releases his album Seresta on this same day.
May 13th is also Manfredo Fest's birthday, and Google is ready to honor him in Brazil. More about this special event is below.
Phill Fest's Seresta: Album Review
Phill's latest album came together quickly last October, during a visit to his father's hometown, the sun-kissed southern city of Porto Alegre, Brazil. A confluence of coincidence.
Two days in the studio, inspired by the opportunity to record with several of Brazil's finest jazz musicians.
Pianist Paulo Dorfman, Luizinho Santos (sax and flute). A pair of outstanding bassists, Nico Bueno and Ed Saffi. There's drummer Ronie Martinez and percussionist Tuti Rodrigues.
A special guest on Seresta is Kiko Freitas, longtime drummer for Joao Bosco and with saxophonist Leo Gandelman. He appears on two songs, including the title track which holds special meaning for Phill, and for two-time Grammy winner Howard Levy.
Levy is the song's co-writer and he provides the liner notes for Seresta.
"Seresta is near and dear to my heart," says Levy. "I created it spontaneously in a studio in Chicago with Phill's father, Manfredo, a fantastic pianist and composer. We plucked it out of the air together and it's wonderful to hear Phill's version of it."
Phill's guitar sets the mood with a solo opening to lead us into a sophisticated Bossa waltz to show off the acoustic alchemy of the musicians. An understated, but stirring melody and meter perfectly translate the music and the song title. Seresta means 'Sizzle' in English.
Each of these six songs is a summery, Brazilian jazz delight. Highlights? Try 'Tereko', 'Sambinha Pro Sizão' and 'Song For My Son,' penned by Phill's mom, Lili.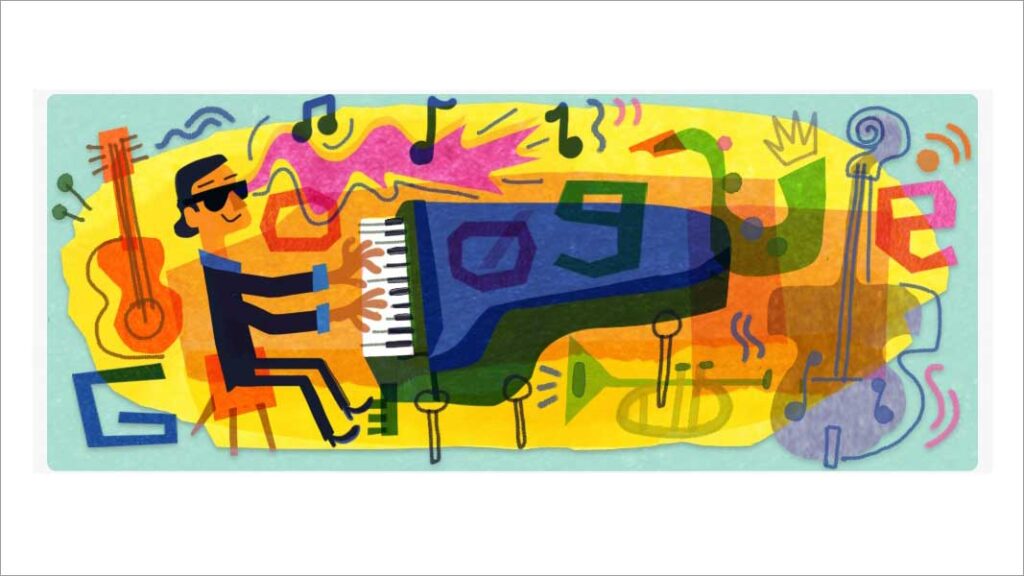 Google's Salute to the Fest Family
On May 13th, 2022 Google Brazil salutes pianist Manfredo Fest with a special doodle to honor his music and legacy.
Born in Porto Alegre, Brazil on May 13th, 1936, Manfredo Fest became interested in jazz at an early age. He was influenced by the music of pianists Bill Evans and by George Shearing. Impressively, Shearing mirrored the respect by including early Fest songs like 'That's What She Says' to his regular setlist.
Fest joined Sergio Mendes's group, Bossa Rio, as its Music Producer and keyboardist. As a result, he traveled with Sergio to America as the opening act for Brasil 66. That three-year gig made a lasting impression on Phill. "I remember hangin' with Sergio Mendez backstage many times as a kid."
Building a Stellar Career
A long solo career followed for Manfredo who went on to record 20 albums (including an uncredited 1966 album with Os Sambistas). His move to the Twin Cities would bring out two of his best, Brazilian Dorian Dreams and Manifestations.
If you'd like, you can read my personal story about my friendship with Manfredo and how he influenced my life.
Fest then relocated the family to Chicago's northwestern suburbs and the Windy City was better off for it. Dozens of Brazilian musicians making their way through Chicago during these years usually stayed with the Fest family.
A Lasting Legacy
These became early inspirations for young Phill Fest. After time spent learning clarinet and violin, he picked up the guitar and never looked back. Soon, Phill found himself playing on his dad's recordings.
"I will say that the Concord Jazz recording sessions were perhaps my defining moments," recalls Phill. "These albums were live-in the studio. They were 'old school' sessions with seasoned Brazilian Jazz masters. Players like Claudio Roditi, Portinho, Cyro Baptista, and Hendrik Meurkens to name a few. Those memories stay with me, and I put that cap on every time I record an album."
Music, Travel, Friends and Fun! 2022 marks Connect Brazil's 25th year.
Phill Fest's Seresta Album Review
Did you enjoy 'Phill Fest's Seresta Album Review'? If you did, why not join us at Connect Brazil?
Sign up for our emails on Brazilian music, travel, friends, and fun. Listen to our 'always live' streaming station and streaming music channels, always free. Visit us on Facebook, and Twitter, and browse our Lifestyle Directory for Brazilian events coast to coast.
Follow Phill Fest:
Facebook | YouTube | Instagram
Listen to Phill Fest's Seresta
On these free streaming channels:
New Music Brazil | Brazilian Jazz | XODO! | Sunday Brazilian Brunch
Seresta by Phill Fest
Amy
Tereko
Seresta
Song For My Son
Sambinha Pro Sizao
Choro Nostalgico