The first few weeks at WNUA were busy ones and a meet and greet with Sergio Mendes is one of the best stories from those early days.
The Sounds of Brazil's meet and greet with Sergio Mendes
launched my radio show in Chicago.
---
by Scott Adams
The Sounds of Brazil's July 25th, 1992 debut was enough of a success for the station and listeners that only a few days later, I was approached by Program Director Lee Hansen with news of an event that the station invited me to host.
"It's a 'meet and greet' with Sergio Mendes and a chance to give The Sounds of Brazil a proper introduction," he said (or something like that because honestly, my memory isn't that good, two and a half decades later). "We'll promote it and invite your listeners to attend. It's a great tie-in."
I recall that last part, because it really was a great tie-in. Twenty-eight and a half years earlier, Sergio Mendes discovered Lani Hall singing in a Chicago nightclub and he invited her to join his new band, set to record in Los Angeles with A&M Records in the early months of 1966.
Sergio's 'homecoming' was in honor of his then-current album Brasileiro which was already a familiar part of The Sounds of Brazil's early playlists. It would go on to win a Grammy for Sergio Mendes and Elektra Records. Well-deserved.
A Hot August Night For The Sounds of Brazil
Nearly 200 listeners showed up at Café Ba-Ba-Re-Ba to meet Sergio that Monday night and he was gracious to a fault: introducing me to each autograph-seeking fan and telling them about my new Brazilian music show.
The day and date for The Sounds of Brazil's meet and greet with Sergio Mendes was Monday, August 3rd and it marked WNUA's 5th anniversary on the air.
So, in 1992 The Sounds of Brazil's meet and greet with Sergio Mendes is remembered as a special moment for Brazilian music fans here in Chicago.
The Night In Pictures
Here are a few pictures from the historic evening courtesy of the Chicago Tribune's Walter Kale, and at the very bottom… a 'Windy City' reunion surprise for The Sounds of Brazil's 25th anniversary!
Thanks for listening.
Scott Adams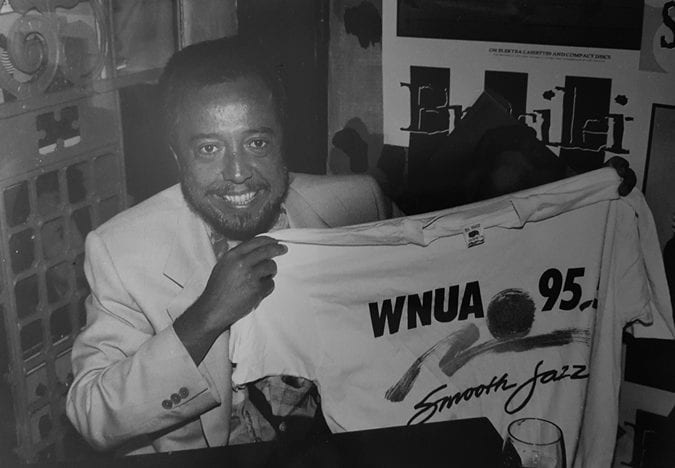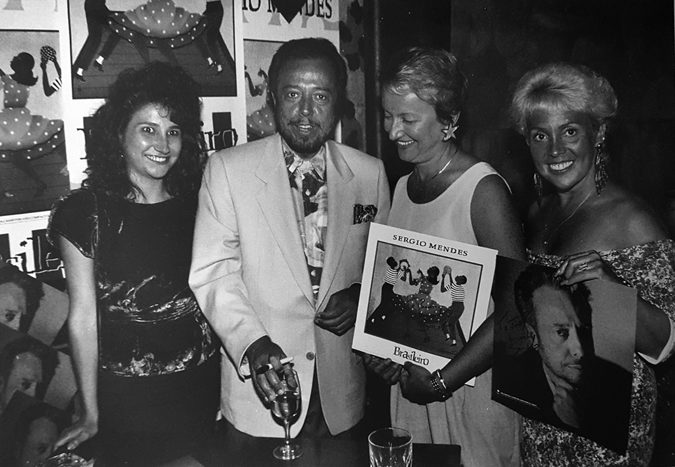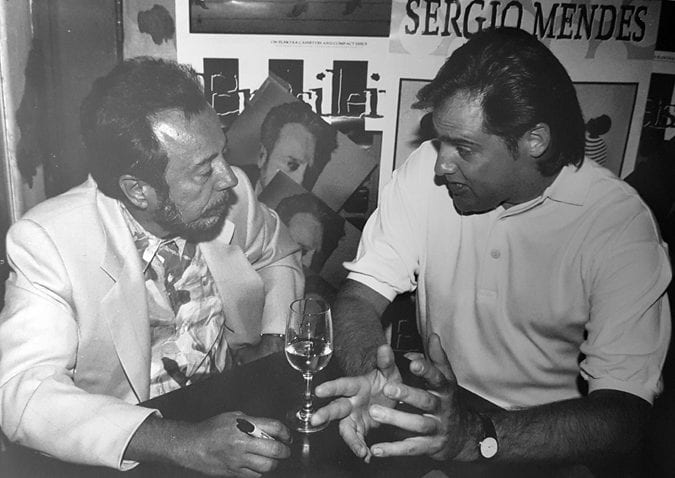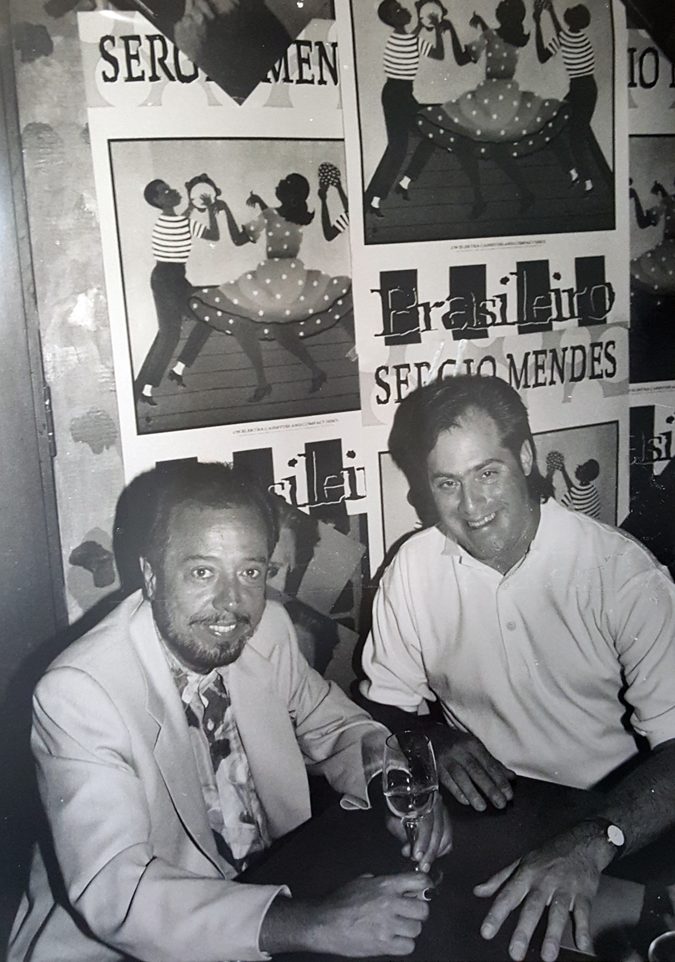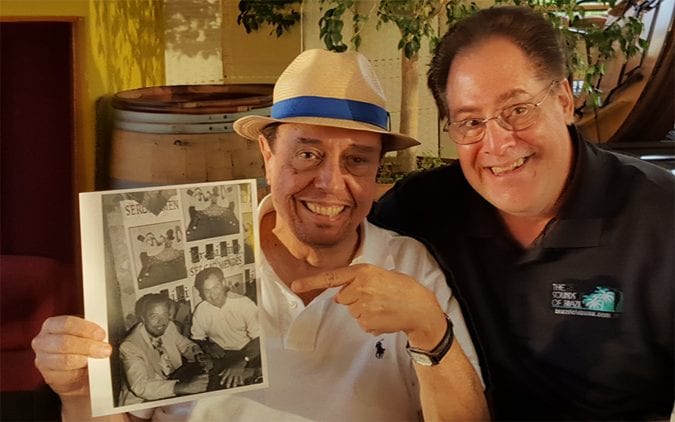 The Sounds of Brazil's Meet And Greet With Sergio Mendes
Stories like this are what we do. Why don't you join us?
Sign up for our emails on music, travel, friends and fun. Listen to our 'always live' streaming station and our 12 streaming music channels, always free. Browse our Lifestyle Directory. Click here to like our Facebook page and here for Brazilian events coast to coast.