Antonio Carlos Jobim once famously remarked, "Brazil is not for beginners." Have time for a story? It's about traveling on Brazilian Time.
by Scott Adams
If you've never been to Brazil, you might be at a disadvantage for perspective with this one, and probably even more so since this tale comes from Rio.
You see, the Carioca concept of time takes on the all too familiar Latin mystique of 'soon' and gives it a really good twist.
Recently, I was (again) reminded that 'Brazilian Time' also can apply to your ride to the airport.
My last day in Rio was a hectic one: waiting for O Globo's photographer to do a last minute shoot in front of the Copacabana Palace for an upcoming Sunday magazine feature; checking out of the hotel with bags stashed away somewhere behind the concierge's heavy mahogany doors, and trying to connect with my ride to the airport.
The ride offer came courtesy a friend who I'd been trying to reach all week long, only to learn that he'd be arriving in Rio only a few hours ahead of my departure time… from New York.
All of this is enough to throw even a seasoned international traveler a corkscrew curve, right? Let's continue:
The photographer – called in for the job on a sunny Brazilian Saturday – went to the wrong hotel. And waited there.
The reporter, who had arranged the photo shot for her article, had forgotten to charge her cell phone the night before and was not aware she could not be reached. And my ride to Antonio Carlos Jobim International?
Well, his plane had taken off late from Kennedy, and was trying to make up time during the 11-hour flight.
But in typical Brazilian fashion, it all came together.
The reporter checked her email, sent off another photographer to the correct hotel, and we finished the photo shoot in the waning hours of a perfect Rio afternoon, just in time for my friend to arrive from the airport to take me back to the airport.
Naturally traffic was terrible, so my friend took a shortcut along Botofogo Bay and as we neared the posh upscale district of Urca, he turned off the main road, saying "I think we have time for drink."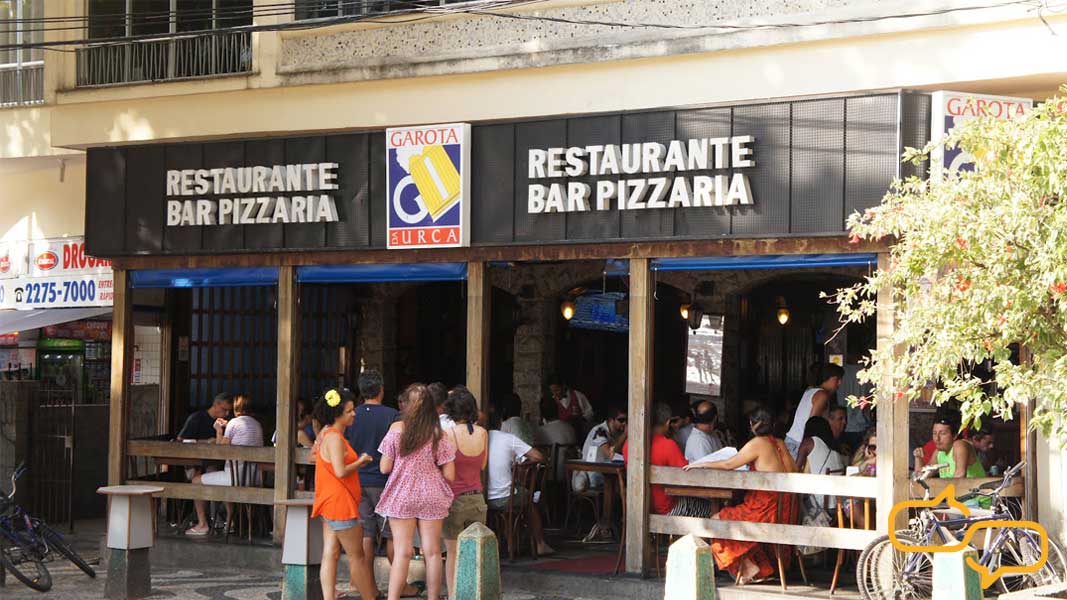 We ended up at Garoto da Urca, the little neighborhood eatery you see here, with a beautiful view of the bay and the Corcovado mountain.
Time decided to slow down enough to enjoy a little snack and a few shots of smoothly aged cachaça and then it was back to the car (luggage intact!) and off to the airport with minutes to spare.
Or so we thought. The flight back to Chicago was… delayed. Brazilian time. Of course.
Try traveling on Brazilian time for yourself sometime soon. I highly recommend it. Your life will be better for it, with the memories, the experience, and surpirising expectations for a return trio sometime.