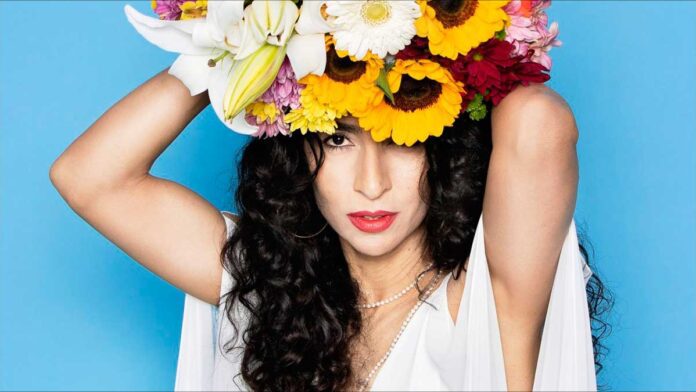 17 Songs Graced Monte's First New Album Since 2011, Now There's One More.
A new song from Marisa Monte came as a surprise during the opening night of a four-concert run in Rio de Janeiro. And Carioca concert-goers were first to know.
---
by Scott Adams
Yes, a new song has been added to Marisa Monte's setlist. 'Feliz, Alegre e Forte' is now part of the ever-growing collection of tunes for her 2021 album, Portas.
The cool, horn-driven samba was nowhere to be found when Portas was released worldwide on Monte's July 1st birthday last year.
Amazingly, it was already recorded and just waiting for the perfect moment to be unveiled.
An Album Worth Waiting For
For her fans, Portas ended ten long years of waiting. However, many wondered whether Marisa Monte could deliver a Brazilian pop hit after being away for so long. After all, 2011's O Que Você Quer Sabe De Verdade set high expectations.
Sometimes, we worry over silly things.
But there were concerns. Covid intervened. Then it was off to the United States for an extended concert tour. and a series for shows before canvasing Europe.
So, when Monte returned home, she was ready to spring a musical surprise on the Carioca faithful.
"When Portas came out, I saved this song to release on stage, singing live, at the tour's debut, in Rio de Janeiro," Monte said. "The premiere in Rio was postponed and the music was kept. I finally arrived happy, happy, and strong in my city to sing the song for the first time the way I imagined it," she recalled.
A New Song From Marisa Monte: The Concert And The Cowriter
The date? May 19th at the Jeunesse Arena in Barra da Tijuca. Among the 18,000 concert-goers was Sao Paulo's Rachell Luz. She was nearly overwhelmed when she heard Marisa Monte sing the song. After all, Luz had every reason to be excited.
Luz co-wrote 'Feliz, Alegre e Forte' with Monte and Pretinho da Serrinha. She knew the new song had been recorded and mixed last May. However, the surprise was totally unexpected.
A New Song From Marisa Monte: Portas Opens A Door To More
As we noted above, Portas was released with 16 songs. But a pair of new songs from Marisa Monte was waiting in the wings.
Firstly, was 'Vento Sardo', which was released on October 14th. Marisa Monte co-wrote the song with Academy Award winner, Jorge Drexler. Then came 'Feliz, Alegre e Forte' eight months later.
Is this a new trend for musicians and their future albums? Time will tell.
Introducing Marisa Monte's New Song: 'Feliz, Alegre e Forte'
There's a lot to like about this final new song from Marisa Monte's Portas. The horn section gives the song a hint of smooth Brazilian funk without being pushy, Here, the musical vibe reflects the song title. Happy, joyful, and strong.
The lyrics tell a Que Sera, Sera story:
What does it matter if the day has come, what does it matter if it will never come?
What does it matter if someone spoke, what does it matter if no one speaks, what matters is here and now.
All the time is time, as long as I can be. I am happy, joyful, and strong, I have love and luck wherever I go.
Joining Monte in the studio are some familiar faces. Carlinhos Brown and son, Chico. You'll hear Seu Jorge with Pretinho da Serrinha, and Dadi in the chorus, too.
Listen To This Song On:
Also On These Channels
Music, Travel, Friends And Fun! 2022 Marks Connect Brazil's 25th Year
A New Song From Marisa Monte
Stories like 'A New Song From Marisa Monte ' are what we do. Why don't you join us? Sign Up for our e-letter. Listen to our 'always live' streaming station and our 12 streaming music channels, always free. Browse our Lifestyle Directory. Click here to like our Facebook page and here for Brazilian events coast to coast.
Official Video for 'Feliz, Alegre e Forte'. The New Song From Marisa Monte