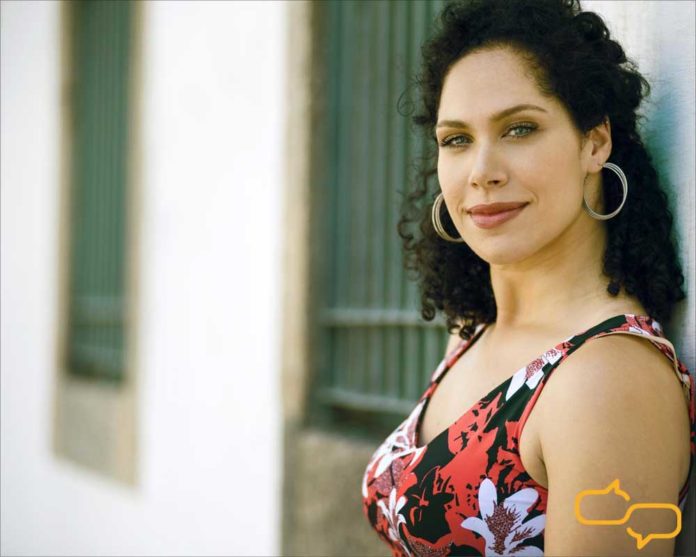 Connectbrazil.com is thrilled to announce Legacy and Alchemy's Alexandra Jackson as a Celebrity Contributor to our website. The talented vocalist from Atlanta will author several exclusive stories for Connectbrazil.com, focusing on her passion for Brazilian music and culture.
You'll get to know more about Alexandra Jackson when her first story, '10 Questions with Alexandra Jackson' appears on these pages Wednesday, September 19th. Alexandra's posts will be complemented with videos, reviews and more.
Whenever new posts are added, you will find them in the Legacy And Alchemy StoryStream on the homepage at Connectbrazil.com.
Of Legacy And Alchemy, The Atlanta Journal-Constitution's Shelia Poole writes: "Alexandra Jackson's debut CD project pays homage to the American and Brazilian music she has loved since childhood.
"I grew up in a house filled with everything," said Jackson. "I used to hear 'The Girl from Ipanema' in the mall and over the YMCA speakers without knowing what kind of music it was," she said. "Bossa nova was embedded around me without my knowing it. The guitar in the music was what drew it to me."
_____________________________________________________________________________________
_____________________________________________________________________________________
Today, critics and fans from both sides of the equator praise Alexandra's command of the Portuguese lyrics included in the brace of Brazilian songs which make up Legacy And Alchemy's playlist.
"This experience was poignant and quite meaningful to me," she explains. "These songs and the stories behind each are why I'm so passionate about this project. I want to take this music and transport it to reach millions of people. Brazil's music deserves that and more."
The historically important project features appearances of icons: the late Miles Davis, Antonio Carlos Jobim, Al Jarreau, Oscar Castro-Neves, Rod Temperton and Dona Ivone Lara, and living legends Ivan Lins, Carlinhos Brown, Banda Black Rio, Hubert Laws, Larry Dunn, Al McKay, Siedah Garrett, Paulo and Daniel Jobim.
Jackson says: "There's a huge melting pot of music in our world today. This album offers the opportunity for people to step outside the box. It's not just jazz, the blues, soul, Bossa Nova or Samba, but it's a mix of them all."
Alexandra's performances on Legacy And Alchemy are attracting attention from top music publications (including Jazziz Magazine) and Billboard and on CNN International. Singles from the double-CD album are already achieving Top 20 rankings and 'Stage' is currently a featured track on 26 Urban AC stations with IHeartRadio.
On Monday September 17th, Alexandra Jackson will honor Bossa Nova's 60th birthday with a special evening at City Winery Atlanta (Reserve Tickets).
The complete Press Release can be found here.