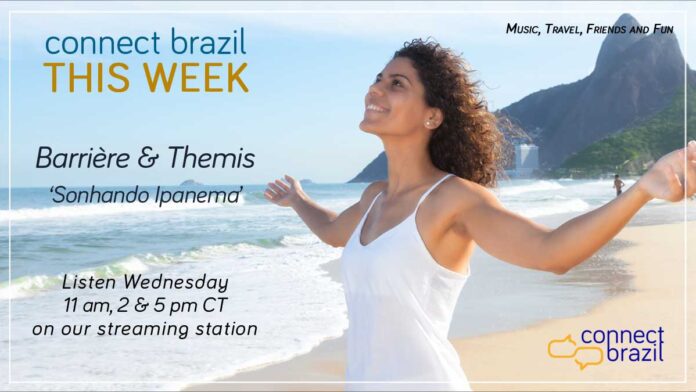 Connect Brazil This Week
Barriere dreams of Ipanema while Spring keeps us waiting.
---
So, we live with the promise of Spring. We… wait. For the temps to rise past the sweater threshold.
What keeps us going? Well, dreams of Rio can help.
Barriere Dreams of Ipanema
Enter the mysterious Barriere, the unknown songwriter of 'Sonhando Ipanema' (Dreaming of Ipanema).
Recorded years ago, but newly released on the Ibiza Winter Island collection, his 'Sonhando Ipanema' is a rhythmic anthem to being there.
Earbuds please, eyes closed. Hit 'play' and let Barriere do the rest.
Barriere's Dreams of Ipanema Is A Top Springtime Favorite
'Sonhando Ipanema' was selected for Connect Brazil's Spring Fever Sambas Music Showcase:
"Driving samba rhythms set the pace as the melody welcomes Themis Roca's vocals," it reads.
"Her story comes in gentle waves of beautiful Portuguese and when she reaches the chorus, you realize that you are exactly where you need to be. Let time stand still."
Don't miss Barriere's 'Sonhando Ipanema' with Themis on our streaming station this Wednesday!
Listen Live to Brazil Back2Back This Wednesday
I'll play Barriere's 'Sonhando Ipanema' on our streaming station, Wednesday (3/29). Top of the hour: 11 am, 2 pm, and 5 pm CT.
Tap into Connect Brazil Listening Lounge: Always free, always live.
Scott Adams, Midday Host
This Week's Top Stories
Lifestyle: Energize your Spring! How much do you know about Açaí?
Music: Chicago's Michael Ross has given the most popular new Bossa Nova song a Jazzy redo!
Food & Drink: Easter is 14 days away. Bringing dessert? Try our Brazilain Passion Fruit Mousse recipe.
Culture: March is Women's History Month. A legendary month for Brazil's women of song, too.
Picture of the Day: A handpicked photo every day on our homepage.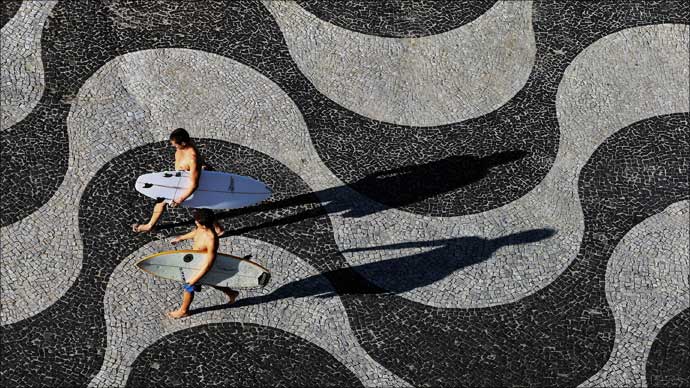 Connect Brazil's Weekender arrives in your inbox, Thursday, April 6th! Read a current issue and sign up here.
Spotlight Song: Astrud Gilberto with Stanley Turrentine | 'Brazilian Tapestry'
Listen to Astrud Gilberto on these streaming channels: BossaNovaville, Sunday Brazilian Brunch, and Women of Brazilian Song!
Streaming Music News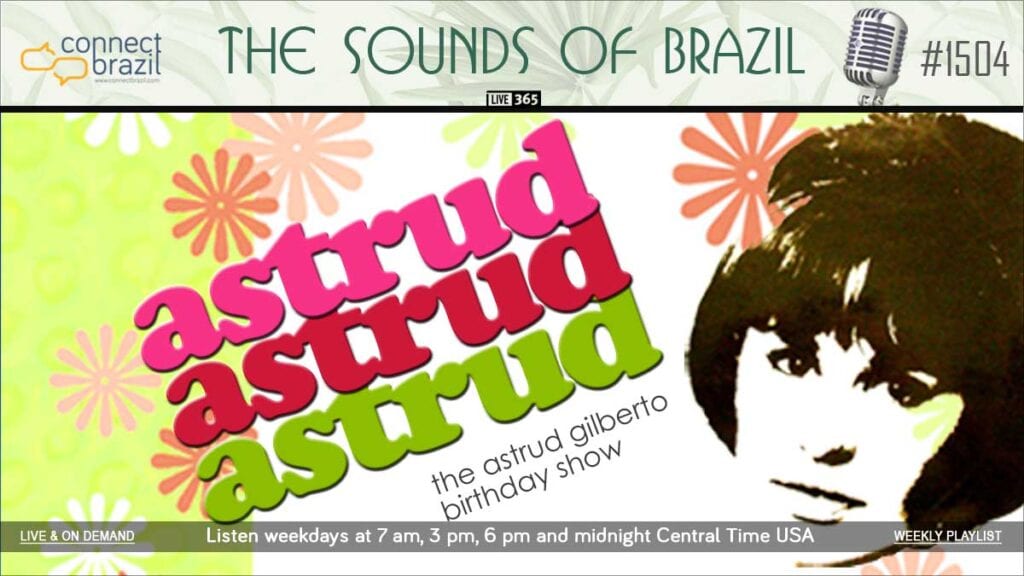 This week, it's all about Astrud Gilberto. Listen 4 X daily and on-demand through April 2nd. The playlist is here.
On Our Streaming Station
It's Spring! Need a Brazilian break?
Enjoy a jazzy blend of breezy bossas and crossover hits from both sides of the equator. Check out Connect Brazil's Listening Lounge.
Listen for these new songs this week:
'Mal Acostumado' – Caro Pierotto
'New Bossa' – Les Sabler
'Whisper The Words' – Gregory Abbott
Our streaming station and music channels are always free.
Astrud Gilberto's birthday is this Wednesday, March 29th. Catch a song every hour!
Listen To Brazil Back2Back
Two-of-a-kind and two in a row. Listen at the top of the hour, 11 am, 2 pm, and 5 pm (US Central) Monday, Wednesday & Friday.
this week's lineup:
Monday, March 27 – Brazilian Jazz Classics: Lee Ritenour
New Music Wednesday, March 29 – Barriere Dreams of Ipanema, Paprika Soul
Friday, March 31 – Carioca Chill
Next week on Brazil Back2Back:
Monday, April 3 – Springtime Sambas
New Music Wednesday, April 5 – Vanessa da Mata, Caro Pierotto
Friday, April 7 – Chicago's Michael Ross
Visit the Lounge to listen live, or request a song.
Throwback Thursdays!
It's a pair of Brazilian favs from the 70s and 80s every Thursday at noon CT. Exclusively on Connect Brazil's streaming station.

New Music: Caro Pierotto | 'Mal Acostumado' (Spoiled)
The Brazilian Comfort Food Guide
Browse Brazilian eateries and markets near you
Pascoa!! Easter traditions in Brazil are about faith, family, and friends.
It'll be here soon.
Search For Brazilian Comfort Food
Our coast-to-coast guide features family-owned Brazilian restaurants, bakeries, and markets near you.
Connect Brazil is helping to spread the word. We hope that you will too.
Your support makes everything taste better. Especially Brazilian deserts!
Barriere Dreams of Ipanema: Connect Brazil This Week
music, travel, friends, and fun!
Stories like 'Barriere Dreams of Ipanema' are what we do. Why don't you join us?