New and Handpicked favorites from brazil
Spring Fever Sambas Music Showcase! We've had enough of winter. Here are nine of the best Brazilian tunes to help you jumpstart the Sunshine Season!
---
Blame it on the Bossa Nova? Hardly. For most of us in the northern climes of the lower 48, Winter can't leave quickly enough. But it just keeps hanging around.
More snow than California's seen in quite a long time. Historic winter snows from southern Minnesota to upper New York. Not to mention the Carolinas.
No, this year the blame for spring's tardy arrival belongs to Mother Nature. Or the Farmer's Almanac, take your pick.
Fortunately, March's chilly forecasts are no match for Spring Fever Sambas, our first Brazilian Music Showcase of the year.
These are the days when Rio's famous beaches are kind enough to let us borrow the Brazilian sun for a while, while they move into Autumn.
It's the warmth of Brazil and the beginning of the Sunshine Season.
Springtime sweaters? Optional!
What's next for 2023?
I started Connect Brazil for fans like you and to support the musicians who create the music we love. If you are new to Connect Brazil, welcome!
Firstly, are you on our list for the Connect Brazil Weekender e-letter? Read a current issue. It's America's most-read e-letter for Brazilian music and culture. It's published every other Thursday, and it's free.
Watch for our Discover Brazil Music Showcase on April 17th!
Happy listening,
Scott Adams, Midday Host
The Sounds of Brazil's live streaming station at Connectbrazil.com
Spring Fever Sambas Music Showcase
Stan Getz & Astrud Gilberto | 'It Might As Well Be Spring' from Getz Au Go Go
How could we not start off our Spring Fever Sambas Music Showcase with this breezy, epic Brazilian jazz classic from Stan Getz and Astrud Gilberto? After all, her birthday is coming up on March 29th.
Four months after 'The Girl From Ipanema' hit the charts, they recorded 'It Might As Well Be Spring', in concert. The album cover depicts the jazzy nightclub experience, live at the Cafe Au Go-Go in Greenwich Village. But it's not what it seems. In reality, they played to a hand-picked crowd of about 200 fans in the middle of the afternoon.
And the beginning of the song, where Astrud repeats Getz's tenor sax riff? Well, it took four takes before they got it right. We'd say "worth the effort" and thanks to super fan Vance Garnett in Washington DC for sharing the story!
Buy it here: Amazon Music
Listen free: BossaNovaville | Brazilian Jazz Instrumentals | Sunday Brazilian Brunch | Our Streaming Station
Michael Ross | 'Secret Entrance To Your Heart'
Songwriters have always played a special role in our collective love of music. Back in the day, great songwriters could drive a song to the top of the charts. From Motown to Jobim, how a songwriter's creativity can inspire our favorite musicians is always intriguing.
So, when Chicago Urban jazz guitarist and vocalist Michael Ross sent us this new single, we were excited to hear how it sounded. After all, 'Secret Entrance To Your Heart' is enjoying a nice run as a fan favorite since it first hit our playlists in 2020.
"I opened up the song to give it a burst of a new beginning, just as if it was the first warm day of Spring," he said. I thought: What an interesting title, so I listened to the lyrics tell the song's story. And then I thought about how I'd approach the song if I recorded it."
Ross has seven albums to his credit, including 2021's best-selling Four Seasons to Cross. Both 'Hot In Brazil' and the title track carry a distinctive jazz-samba vibe.
"When I'm playing a Brazilian song, it takes on a life of its own. The Brazilian sound is like riding a wave. Smooth, breezy, and warm. That's what Michael Ross creates with 'Secret Entrance To Your Heart'. Just listen.
And what inspired Michael Ross about the song's title? He reveals the surprising backstory here.
Buy it here: From Michael Ross | Amazon Music | Apple Music |
Listen free on: Bossa Nova Love Affair | Brazilian Jazz | New Music: Brazil | Our Streaming Station
Caro Pierotto | 'Mal Acostumado' from Sambalismo
Spring always brings a sense of expectation. That's especially true for Brazilian music fans because our desire to leave Winter behind includes the anticipation of everything new!
And just like Spring, Caro Pierotto is teasing us with the first single from her upcoming album, Sambalismo. It's an exciting collection that explores the many faces of Samba, from Bossa Nova to Samba Reggae.
The single is a clever, horn-driven hybrid with a playful personality that absolutely lives up to its name. It's called 'Mal Acostumado'. In English? 'Spoiled'.
Caro explains. "It began as a song I'd sing to my beloved dog, Max! Max passed away in 2020 so we dressed it up with a Samba beat as an homage for Sambalismo.
If you're already a fan of this talented singer/songwriter from southern Brazil, then you might know of her adventurous beginnings. Caro Pierotto found her passion for singing when she chanced upon an opportunity to join a college choir. "The conductor asked me if I wanted to give it try… since I was there anyway," she says.
This unexpected move transformed her life and Pierotto relocated to Los Angeles to begin her career. Sambalismo is the latest in a series of albums and singles that have pushed past the 300,000 mark on Spotify. Sambalismo holds ten original songs, recorded in Rio de Janeiro with many of the city's top instrumental stars.
If you're new to Caro Pierotto's music, let this be your invitation. "I've always been an explorer, just like in music," she says. "I love experimenting and I bring what resonates with me home, always singing what I want to hear."
Buy it here: from Caro's website (CD) | Amazon Music | Apple Music | Spotify
Listen free: XODÓ | New Music: Brazil | Women Of Brazilian Song | Our Streaming Station
Connect Brazil Recommends: Bossa Nova by Ruy Castro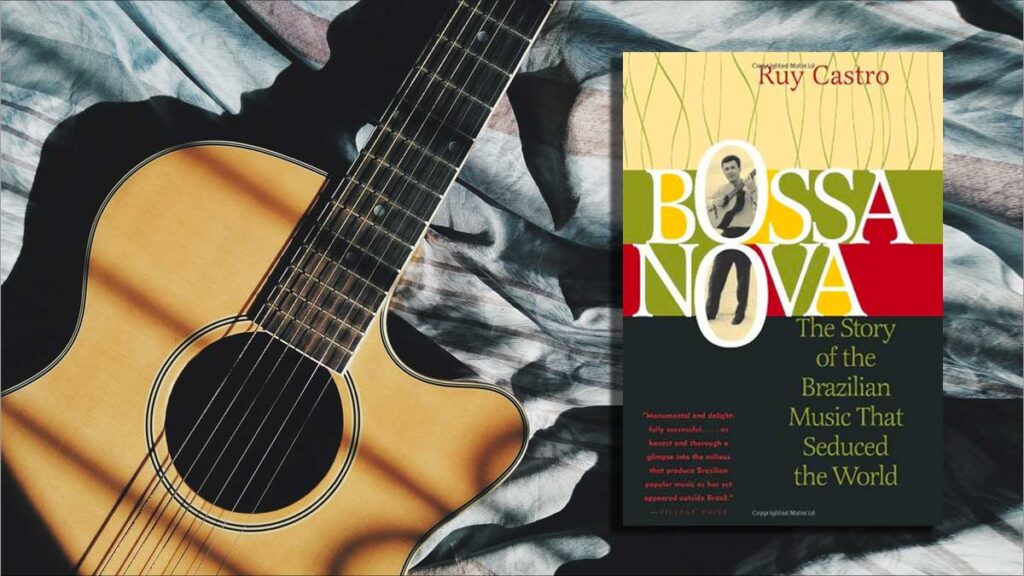 Spring Fever Sambas Music Showcase
Les Sabler | 'New Bossa' from Flying High
For as long as he's played professionally, Canadian guitarist Les Sabler has held a fondness for Brazilian jazz and Bossa Nova. A move to South Florida fueled his passion for Antonio Carlos Jobim's music. It led to Sabler's Jobim Tribute album in 2014 which went on to top the charts on Amazon.
But it was more than Jobim's music. "I found a unique voice for myself with his songs… I learned everything I could about his life."
A move to Nashville has brought even greater depth to Sabler's craft and it shows on his new album Flying High. 'New Bossa' (the lead single for Sabler's album) marks a more than welcome return to this spirit with a spritely melody that is perfect for a sunny Spring day.
Buy it here: from Les Sabler | Amazon | Apple Music | Spotify
Listen free: Bossa Nova Love Affair | Brazilian Jazz Instrumentals | New Music: Brazil | Our Streaming Station
Barriere Featuring Themis Rocha | 'Sonhando Ipanema' from Ibiza Winter Island
What's your favorite memory of your first trip to Rio de Janeiro? Still waiting? Maybe we can help.
It would have to include the beaches, right? The curving grace of Copacabana or perhaps the cozy but awe-inspiring view of Sugarloaf that frames Praia Vermelha.
Rio has dozens of beaches, but for our money, we'd love to be relaxing on the beach at Ipanema.
Taking in the impressive presence of Dois Irmaos. Wondering what it would be like to admire Zona Sul from one of those offshore islands. Letting the day pass us by as the breeze, the Brazilian sun, and our earbuds take us away.
Can you imagine? This song can help you. Fresh from January's release of Ibiza Winter Island is this gem of a beach anthem called 'Sonhando Ipanema'. It's by Barriere and an essential addition to our Spring Fever Sambas Music Showcase.
Driving samba rhythms set the pace as the melody merges with the bass line to welcome Themis Roca's vocals. Her story comes in gentle waves of beautiful Portuguese and by the time she reaches the chorus, you realize that you are exactly in the right place, at the right time. Even as time stands still.
Buy it here: Amazon | Apple Music | Spotify
Listen free: New Music: Brazil | Cafe Copacabana | Women of Brazilian Song | Our Streaming Station
Emanuela Campana | Metti Una A Ser A Cena from Fortissimo
Getting Spring off to a great start has to include tropical tunes worthy of repeat listening. Because after all, what's a personal playlist for?
May we introduce you to Emanuela Campana? She grew up in Rome, listening to the Golden Age of Italian pop before moving to Brazil. There, her musical horizons expanded to include Eliane Elias, Astrud Gilberto, Rosalia de Souza, and Gal Costa. Her return to Roma fueled her desire to record an album of personal favorites, many with Emanuela's own Brazilian flair.
Although recorded in 2017 and released a year later, Fortissimo deserves to be re-introduced. Especially to American sun-worshippers who are weary of winter's white.
Fortissimo is produced and arranged by Papik, the renowned Roman producer. So, it's no surprise that this song made our Spring Fever Sambas list with its irresistible melody and smooth samba rhythms. Plus, the song is a favorite among Brazilians and is famous worldwide.
Emanuela Campana included this Ennio Morricone song on her debut album. Let it be a debut for you, too.
Buy it here: Amazon Music | Apple Music
Listen free: XODÓ! | Bossa Nova Love Affair | New Music: Brazil | Our Streaming Station
Connect Brazil recommends: Brazil Portal de Serrado Coffee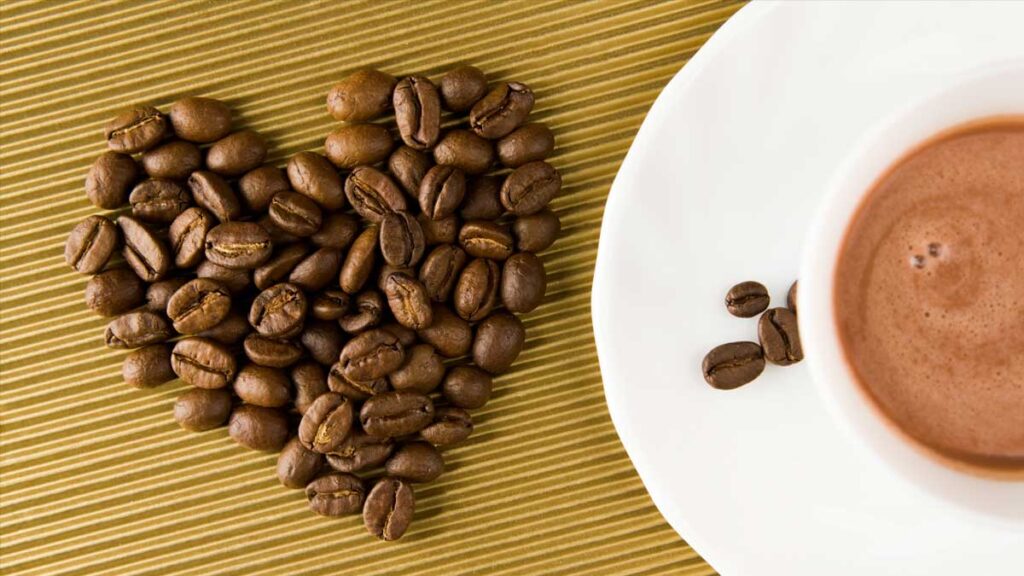 Pat Metheny Group | 'Spring Ain't Here' from Letter From Home
Fun fact. Guitarist Pat Metheny kept an apartment in Rio de Janeiro throughout the late 80s. That was during the recording of two of his best albums, 1987's Still Life (Talking) and 1989's Letter From Home. Both are certified Gold, and both are Grammy winners.
"Living in Brazil off and on in between tours for a few years was great," he recalls. "I totally enjoyed it. I played a lot of concerts there back then," he said in an interview with Jazz Improvisation Magazine. "There's a deeply musical sensibility everywhere."
Metheny also met and recorded with many of Rio's top musicians. Names? Antonio Carlos Jobim, Celia Vaz, Toninho Horta and percussionist Armando Marçal.
Given this story, 'Spring Ain't Here' is an unusual title for the song. Maybe his inspiration comes from thoughts of hot Brazilian summers. Could it be his longing for Spring during the cold winters while growing up in Lee's Summit Missouri?
Or maybe, it is the song that inspires us. For when we are ready to unwind after a perfect Springtime day, 'Spring Ain't Here' is a perfect tonal tonic.
Website | Facebook | Instagram | YouTube | Twitter
Buy it here: Amazon Music | Apple Music
Listen on: New Music: Brazil | Brazilian Jazz Instrumentals | Sunday Brazilian Brunch | Our Streaming Station
The Knocks Featuring Sophie Tucker | 'Brazilian Soul'
How is it that a top-performing EDM group unplugs and turns on to a truly sweet acoustic style for this 'one-off' Bossa Nova tune?
'Brazilian Soul' throws some musical steam in the direction of Bossa Nova's re-birthed 70s scene. They did it by turning to fellow DM group, Sofi Tucker, whose lead singer Sophie Hawley-Weld has a real love for Brazil and its music.
"First, I was just singing Brazilian music without understanding what I was saying," she told Flood Magazine. "Then in college, I studied Portuguese and Brazilian music. When I got a chance to live in Rio, I fell completely in love with the sensual language, the spirit and warmth of the people, and the vibrant musical culture."
Hawley-Weld's lyrics for 'Brazilian Soul' come from a poem she wrote in Brazil. It all came together while she was in the studio with The Knocks, writing it out while grooving on the rhythms they were playing. Then they flew to Rio de Janeiro to shoot the video for us.
As for how we find songs like this for our live-streaming station's playlist? Well, that's what we do, and we're thankful to all the musicians who create the music we love.
Buy it here: Amazon
Listen free: XODÓ | Bossa Nova Love Affair | Women of Brazilian Song | Our Streaming Station
Hadley Hockensmith | Friendly Boss from Tranquil Moods: Drift Away (Heartsongs)
In 1984, at the peak of the New Age boom, Neil Diamond's guitarist walked into a recording studio to create one of the format's most beloved and enduring albums. Joining Hadley Hockensmith for the session? Percussionist Alex Acuna, Justo Almario's flute, and Russell Ferrante on keyboards.
Heartsongs found its audience and that audience has never left this album. These songs emerged as a bridge from Windham Hill's signature imprints to what would soon be known as Smooth Jazz. Smooth Jazz was coined several years later by a WNUA Chicago listener when asked what the music reminded her of.
Soon, Chicago's WNUA, The Wave in Los Angeles, and San Francisco's KKSF signed on as New Age stations. Heartsongs was a natural fit for those early playlists, and many cued up track 2, 'Friendly Bossa'.
A self-taught guitarist, bassist, and songwriter, Hockensmith caught on with the studio and touring scene in Atlanta. No doubt you've heard him on countless hit songs by Gordon Lightfoot, Billy Preston, Michael MacDonald, America, and Ray Charles.
So, enjoy this friendly little Bossa. It's the blush of Spring waiting to be heard.
Buy it here: from Hadley Hockensmith | Amazon Music
Listen free on: Bossa Nova Love Affair | Brazilian Jazz | New Music: Brazil | Our Streaming Station
Music, Travel, Friends, And Fun!
Spring Fever Sambas Music Showcase
Stories like 'Spring Fever Sambas Music Showcase' are what we do. Why don't you join us? Sign Up for our e-letter. Listen to our 'always live' streaming station and our 15 streaming music channels, always free. Browse our Lifestyle Directory. Click here to like our Facebook page and here for Brazilian events coast to coast.