The Brazilian Ministry of Health's leadership position is valued Worldwide.
Brazil-US Cooperation in Health Sciences begins with an overview of Brazil's impressive National Healthcare System.
This series was presented by the Consulate-General of Brazil in Chicago and the Brazilian Foreign Ministry's Cultural Department.
In celebration of Brazil's Bicentennial year, 1822 – 2022
This week's Brazilian Minute: Brazil-US Cooperation in Health Sciences


Script from Audio:
Of Brazil's many areas of cooperation with the United States, none is more important than Brazil's contributions to Health Science. Medical and biotechnology research, nutrition, and healthcare services are often headline news.
For COVID-19, this bond between the hemisphere's two largest Democracies is vital. Impressively, the Brazilian Ministry of Health's leadership position with HIV/AIDS and ZIKA is highly valued by the World Health Organization and the CDC.
Today, the US National Institute of Health is investing 20 million dollars, in nearly 50 Brazilian Health Service research projects for infectious disease, cancer, and diabetes.
Brazil is the world's fourth-largest food producer, and the FDA benefits from Brazil's expertise. Together they advance new technologies in bacterial testing, food safety, and Agri-business.
Read and listen to new weekly episodes of The Brazilian Minute.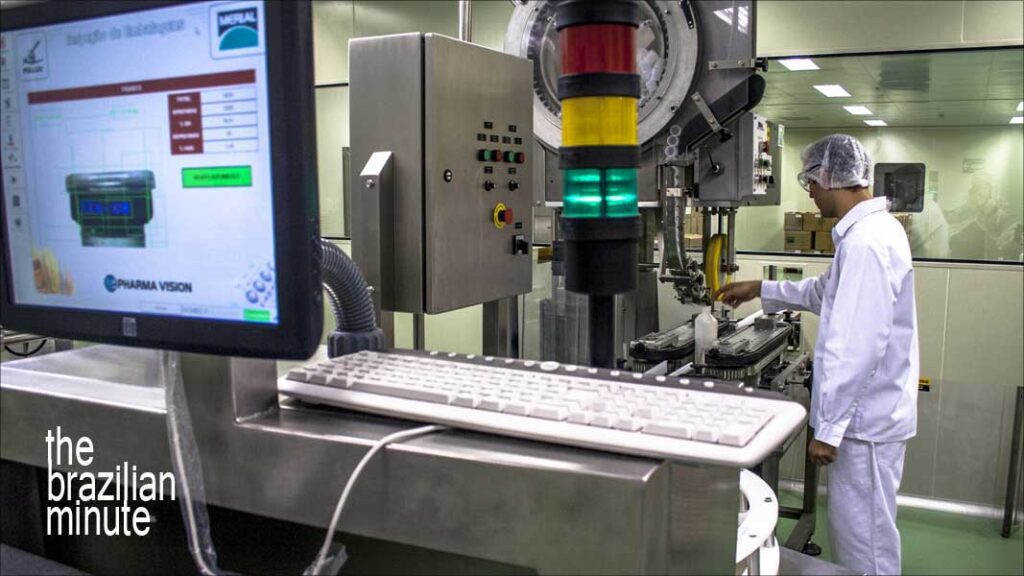 Brazil-US Cooperation in Health Sciences
Overview
Health Science is the study and management of medicine, pharmaceutical research, nutrition, plus a broad range of health-related fields.
Brazil's cooperation with the USA in areas of Health Science continues a long-held partnership. It predates the establishment of the Brazilian Unified Health System, a model program for treatment and patient care.
Healthcare – and all it entails – is one of the most important responsibilities of Brazil's governance. Brazil's constitution guarantees that anyone who has legal status in Brazil is eligible for the System (SUS).
Brazil's healthcare system is decentralized, meaning that services are administered by each level of government, federal, state, and municipal.
Over the course of the last three decades, Brazil's SUS has shown that its comprehensive healthcare system is one of the world's best among developing nations.
Notably, Brazil is the largest market for healthcare in Latin America. Brazil is the world's only nation with a population of greater than 100 million to provide healthcare via a universal system.
Today, Brazil ranks 22nd on the Global Health Security list of 195 nations.
Key Areas of Brazil's Health Science Cooperation with US Companies
Healthcare Service On Demand
Technology drives many facets of our daily lives. For Brazil, Tech startups are providing nimble and more efficient solutions for its aging population.
Telehealthcare and mobile apps for health services are two examples of how technology streamlines processes.
These 24/7 services are growing in popularity and usage as they become available. Common applications of these services include audio and video consultations with doctors and nurses and even remote monitoring.
Use of AI and Data Analysis
As technology advancements occur so do new ways to apply them. Suh is the case with Artificial Intelligence and Data Analytics. Often these new channels provide cost savings, better treatment, and efficiency.
Improved healthcare insurance programs can make use of machine learning to structure patient care, diagnostics, length of treatment, and cost control.
On a larger scale, machine learning can assess and analyze viral outbreaks and widespread illnesses via a process called computational epidemiology.
Use of Electronic Record-keeping and Digital Prescriptions
The ability to store and share medical information across large networks and great distances are critical to both immediate care and convenient healthcare services. The United States has quickly adapted to this new service channel and today, nearly 80% of all prescriptions in the US are managed digitally.
Brazil is a thriving market for such healthcare services and US companies are offering their expertise.
Here, Brazil's existing healthcare system is of great advantage for US startups and entrepreneurs.
Healthtech innovation is seen as a top priority as Brazil continues its relationship with cooperative policies in service to its citizens.
Brazil-US Cooperation in Health Sciences
Did you enjoy 'Brazil-US Cooperation in Health Sciences'? If you did, why not join us at Connect Brazil?
Sign up for our emails on Brazilian music, travel, friends, and fun. Listen to our 'always live' streaming station and streaming music channels, always free. Visit us on Facebook, and Twitter, and browse our Lifestyle Directory for Brazilian events coast to coast.