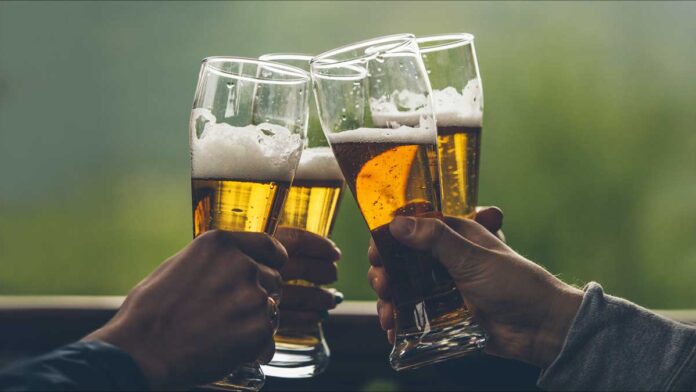 Are you are a fan of American brews? Consider these Summertime thirst quenchers.
Brazil's craft beer primer: Suds, Sun, and Samba!
---
Rio de Janeiro is a great place to work up a sweat. Maybe it's in a game of futebol (Portuguese for soccer) at one of the many pristine beaches or dancing the night away in a club.
When it's time to relax with an ice-cold cerveja (beer), the land of samba and sun now offers more options in the liquid refreshment department thanks to a growing craft beer scene.
Along with Brazilian favorites like Brahma, Antárctica, and Bohemia, craft brews have been taking off.
There is a wide range to choose from as brewmasters steer away from traditional lighter-bodied pilsners found in many countries with warmer, tropical climates. Beer didn't become popular in Brazil until the 1800s when European immigrants began importing their own brands. Brazilians began brewing their own cervejas later in the century and are now one of the largest producers in the world.
Watch for these Brazilian Beers Near You
While we'd all like to be sipping a cold one on Copacabana Beach, here are a few available to check out in the U.S. from your own patio, with ratings courtesy of RateBeer.com.
• Eisenbahn Vigorosa (Weizenbock) – A dark, German-style beer with 8 percent alcohol by volume. RateBeer notes that with it has a "roasted, chocolate, banana and clove aroma and flavor." (3.48 out of 5)
• Colorado O Grande Encontro – The Colorado brand has several popular beers and O Grande Encontro offers a dark brown brew with chocolate and creamy, malty flavors. (3.55)
• Eisenbahn Lust – Produced in the "champnoise" method. After leaving the brewery, it's sent to a winery to undergo the traditional process of champagne production for three months. RateBeer says it has a "fruit aroma and refreshing flavor." (3.53)
• Xingu Black – Xingu helps bring awareness to the plight on the Amazon rainforests, and this blend features a smooth flavor with hints of sweetness and fruit. The beer is a two-time winner of the Beverage Taste Institute of Chicago's Gold Medal as best dark lager. (3.06)
Stories like 'Brazil's Craft Beer Primer' are what we do. Why don't you join us?
Sign up for our emails on music, travel, friends and fun. Listen to our 'always live' streaming station and our 12 streaming music channels, always free. Browse our Lifestyle Directory. Click here to like our Facebook page and here for Brazilian events coast to coast.