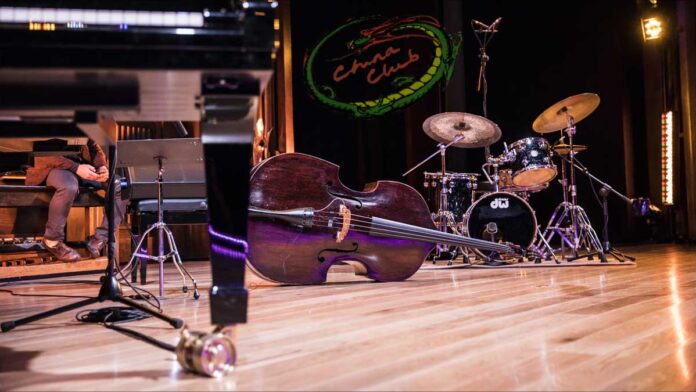 For those of us who were there, it's hard to believe that Chicago's greatest Brazilian Jazz concert of all time occurred 27 years ago. But it did.
Chicago's greatest Brazilian Jazz concert took place at China Club, November 17th, 1993.
---
by Scott Adams
It was cold and there was no parking. The sound was poor. It was standing room, only. And we waited far too long for the music to begin.
But none of that mattered once headliner Toots Thielemans stepped to the microphone to introduce the greatest gathering of talented Brazilian musicians to ever grace a Chicago stage.
Never before and never again
"Fly over country". That's what Chicago has been for most Brazilian music promoters. "Not enough Brazilians," they'll say. Yep, that's what many of them think about America's Second City.
Chicago's greatest Brazilian Jazz concert was billed as 'Toots Thielemans' Brasil Project' and promoted during my weekly radio program, The Sounds of Brazil on WNUA 95.5. Maybe you were one of the lucky listeners who won tickets for the show.
It featured guitarist Oscar Castro-Neves, pianist Eliane Elias, Ivan Lins and Dori Caymmi. I recall guitarist Ricardo Silveira and drummer Mike Shapiro on stage that night, too.
"I feel like the cherry on a Brazilian cake with all the best ingredients," Toots told the Chicago Tribune's Jack Wade.
But what made this concert so memorable was the musical choreography that kept the audience's rapt attention all night. Gone was the notion of the tired, old set list. It was music's version of Cinema Verite.
There was Toots with Oscar for a song or two. Then, Toots would exit stage right as Ivan Lins strode to the mic. Dori Caymmi's voice and guitar. Eliane Elias with Ivan. A seemingly endless number of creative combinations to showcase Brazil's best performers.
Relive the Brasil Project
Sadly, there's no video recorded of that chilly November night at China Club, but you're welcome to go 'front row, center' for the entire 90-minute performance of the Brasil Project at Spain's Vitoria-Gasteiz Jazz Festival on July 16, 1994.
You'll find the video at the bottom of this page.
Years ago, I came across Chicago's one and only printed review of this musical night of nights and I stored it away for the future. Now, the time seems right, so here's the Chicago Tribune's Arts Critic, Howard Reich to recount his impressions:
Thielemans surrounded himself with several defining virtuosos of this music. In solos, pianist Eliane Elias played with a poetry and melodic lilt that was irresistible; in duets with Thielemans, she created long, legato lines as sinuous as her partner's. Still, it was unfortunate that her piano was so severely overamplified, robbing her colors of their innate delicacy and nuance.
Elsewhere on the program, guitarist Oscar Castro-Neves celebrated his instrument's folkloric roots with some aggressive, nearly rambunctious playing, and singer Ivan Lins displayed a tenor of uncommon range, purity and expressive appeal.
This is what we do. Why don't you join us?
Sign up for our emails on music, travel, friends and fun. Listen to our 'always live' streaming station and our 12 streaming music channels, always free. Browse our Lifestyle Directory. Click here to like our Facebook page and here for Brazilian events coast to coast.