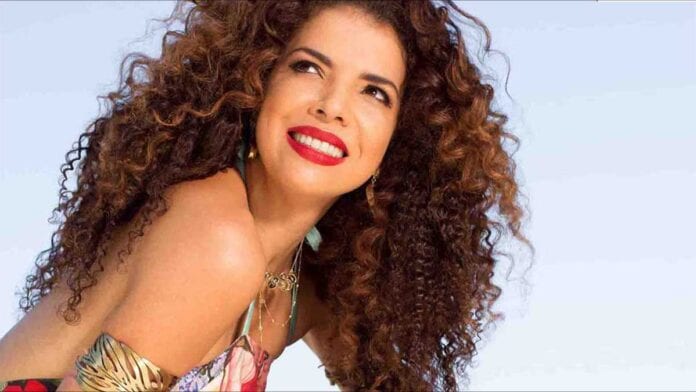 Celebrate the most romantic month of the year with birthday salutes for Brazil's musicmakers.
February's Brazilian music birthdays include 17 of Brazil's all-time best,
including several Grammy winners and a quartet of cultural icons.
---
Stan Getz – February 1 / Pra Machucar Meu Coração
Renowned for his influential career in jazz, saxophonist Stan Getz was also an unlikely flagbearer for Brazilian jazz and Bossa Nova in America. Getz recorded five Bossa Nova albums in about two years, including the definitive version of Bossa Nova's most famous song. Despite the magnificent truth of the music captured during those recordings, it was the sum of many creative parts made the difference for Getz and Bossa Nova. From his early years with Woody Herman's big band to a stellar solo career spanning decades and musical styles, his improvised solos are still studied in music classes today. Stan Getz was born on Groundhog Day, and that's fitting, because listening to him play makes you want to hear it again and again. Read: How Stan Getz Became Bossa Nova's American Icon.
Marcos Ariel – February 3 / The Angels I Know
If you've caught any of his dozens of virtual pocket shows on YouTube and Instagram, you already know that when it comes to the warmth of Brazilian jazz, Marcos Ariel is probably one of the coolest keyboardists on the planet. Whether it's those Bossa classics from Jobim or his signature jazz Bossa vibe, many of his songs have found a permanent place in our everyday listening lexicon. Since his early days with hits like 'The Angles I Know', through his albums featuring guitarist Ricardo Silveira (My Only Passion and Magic Eyes) to his current project Wave Hunter, Marcos Ariel is always moving the music forward, and always on to something new. Read more about Marcoa Ariel here.
Listen on: Bossa Nova Love Affair | Sunday Brazilian Brunch | Our Streaming Station
Zeca Pagodinho – February 4 / Verdade
Born Jessé Gomes da Silva Filho on this date in Rio de Janerio (1959), Zeca didn't begin his recording career until his late 20's. Internationally famous and a four-time Latin Grammy winner, he is one of the most awarded (and popular) Brazilian Samba and Pagode musicians of this century, with more 30 albums. Zeca lives as Samba life: Family, friends, food and music, and always good humor. "That's my way of being. I bring it from my childhood," he says. This song, 'Verdade' was a unanimous choice among the Connect Brazil staff for our list of February's Brazilian Music Birthdays.
Ed Johnson – February 7 / For T
Singer and guitarist Ed Johnson is well-known to fans of Connect Brazil's streamng station. His original music is evocative of Brazilian jazz, with pop overtones, but unlike anything you've heard before. The popular California musician has a real passion for Brazilian jazz, and his writing, vocal and guitar chops put his music in a class of its own. As a teacher, Ed has taught private lessons in both guitar and voice. His unique style on songs like 'Chiquto' and 'For T' (a tribute to Antonio Carlos Jobim) are celebrated on this page.
Carmen Miranda – February 9 / Chica Chica Boom Chic
Cliché? No way. Portuguese by birth and Brazilian at heart, at the height of her popularity Carmen Miranda was a major star of stage, screen and song. By 1945, Carmen Miranda made her way into America's Top Ten of highest paid people and was one of the wealthiest females in the world. But, for those who insist… Her fruit-topped turbans and yards of Brazilian bling have inspired countless female impersonators and drag queens from San Francisco to Copacabana, making her one of the most imitated celebrities ever, and an essential part of February's Brazilian Music Birthdays. Read: Carmen Miranda And Her Amazing Technicolor Life.
Antonio Adolfo – February 10 / Tres Pontas
Composer, arranger, educator and the Dean of the Brazilian piano, Antonio Adolfo's prolific career began with the highly-competitive Music Festivals in Rio de Janeiro and Sao Paulo in the 60's. He composed one of Sergio Mendes and Brasil 66's greatest hits, toured with Elis Regina and guided Dionne Warwick's Brazilian recording, making his place on our list of Febraury Brazilian music birthdays secure. His current songbook album tribute to Milton Nascimento was named one of 2020 Best Brazilian albums, too. In fact, BruMa is one his best albums and it's a celebratory standout among the many Nascimento jazz homages we've enjoyed over the years. Read: Antonio Adolfo's Tribute To Milton Nascimento.
Vanessa da Mata – February 10 / Boa Sorte (with Ben Harper)
Latin Grammy winning songstress Vanesa da Mata is one of the most popular and respected musical artists in Brazil today. She got her start writing songs for Maria Bethania, Daniela Mercury and Ana Carolina before her solo career took off, having enjoyed a growing fan base since 2007's 'Boa Sorte' (a bilingual duet with Ben Harper) found its way onto our streaming station's playlist at Connectbrazil.com and straight into the hearts and souls of thousands of new fans. Today, her irresistible mix of reggae, funk and Brazilian pop have delighted Connect Brazil fans around the world for more than 15 years. Read: The Story Behind Vanessa da Mata And Ben Harper's Hit Song, Bosa Sorte.
Sergio Mendes – February 11 / So Tinha De Ser Com Voce
It's like restating the obvious isn't it? No one, not here, not in Brazil or any other place in the world carries the banner for Brazilian music better than Sergio Mendes. His forward-looking style has inspired generations of musicians to follow in his footsteps with joyful, sun-kissed sambas of their own. Sergio Mendes has won Grammys and Emmys, has given us jazz classics and Top Ten hits and even now in his seventh decade continues to add to an iconic career: His latest? In The Key of Joy. Read: Why Sergio Mendes Absolutely Loves July.
Martinho da Vila – February 12 / Me Faz Um Dengo (with Roberta Sa)
One of Brazil's greatest Samba singers makes it to our list of February's Brazilian Music Birthdays, And he is also a storyteller, on stage and in real life. Yep, Martinho da Vila – a published author of nearly a dozen books chronicling music and life – is also known for weaving stories from his life into the lyrics of his most popular sambas. "Almost all of my sambas are chronicles. They are chronicles of everyday life, of things that happen, of thoughts, of messages," he said. As a songwriter, Martinho da Vila is prolific at his craft, with hundreds of recordings and more than 40 albums.
Sandro Albert – February 13 / If We Could Dance Now
When Brazilian guitarist Sandro Albert arrived on the American jazz scene, it was clear than his talent as a performer, songwriter and producer was a musical revelation: His early albums featured his ability to delight with a turn of a phrase made each song something very special for Brazilian Jazz fans. And all of this is wrapped up in a sound and style that will remind you of Pat Metheny or Toninho Horta without mimicking either one. Sandro Albert has produced hit songs and albums for Patricia Talem and Jorge Vercillo, too.
Ella Borges – February 15 / Speak From The Heart
What's not to like about this rising star singer/songwriter? She fronts the Orlando-based group Ella & The Bossa Beat with a soulful style that sometimes hints at a Brazilian 'Quiet Storm' vibe. Her debut album made it to Connect Brazil's Best of Brazilian Music Showcase for 2020, and she's already promised us a springtime treat for our streaming playlists, too. Read: Get To Know Ella Borges Of Ella And The Bossa Beat.
Ze Bruno – February 17 / Mercy Street (with Leila Pinehiro)
An invitation from Sergio Mendes. For a drummer, it doesn't get much better than this, and if you've caught a live set or two with the band Sergio calls "the best ever", then you're sure to have been swept up in the sonic energy of California's Brazilian drummer. Born in Copacabana, Ze's percussion perspective grew from the pulse of city sounds, echoed through the streets. "Any parked car was a samba instrument for us," he says. Friends found parts of the car which produced different sounds, then played their batucadas until the owner showed up. Clever boy.
Monica da Silva – February 18 / Soldado de Amor
A Brazilian American original, Monica da Silva has a deft touch with her music that really makes an impression. Her music productions that span five languages: English, Portuguese, Spanish, Italian and French, and her songs have been featured on national and international commercials and prime time shows on MTV, CBS, NBC, HGTV, E!, and The Style Network. What do we like most about her Brazilian music? Two things. One, there's usually an unusual perspective at the core of her best songs, and two; whatever is next. Read: Monica da Silva's Bottle-Fed Bossa Nova.
Miguel Gandelman – February 18 / Se Ao Vivo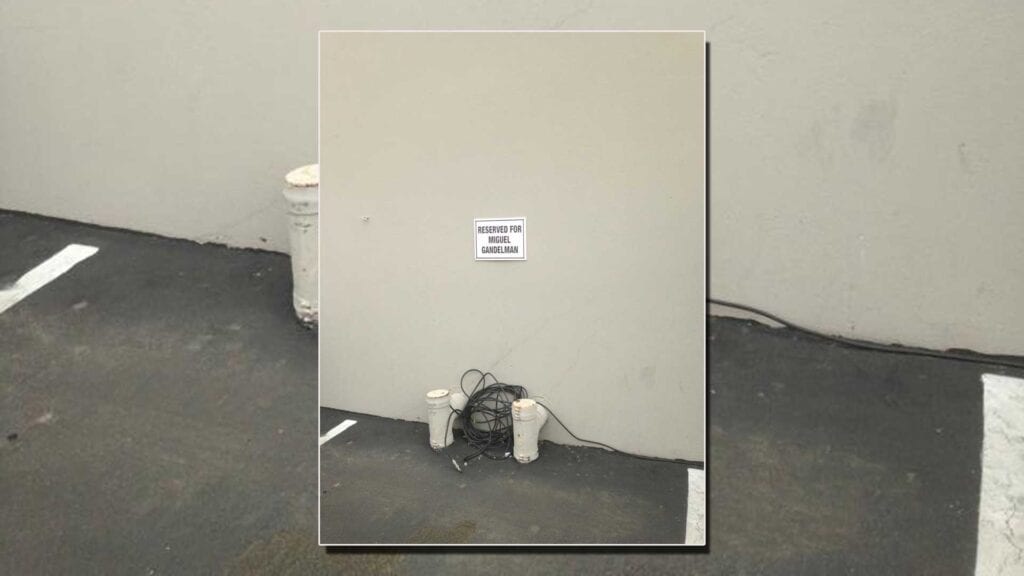 "He's already more successful that I am," said proud papa Leo during a recent conversation. Indeed. Miguel Gandelman has come a long way in a hurry, from playing sax with his dad on Brazilian national television at age eight (and later, here in Chicago, too), then a Berklee College of Music grad (just like dad) while in high school, to fronting The Tonight Show horn section to his latest gig as Music Director for The Masked Singer and The Masked Dancer. Miguel Gandelman's professional resume reads like a who's who of pop music stardom. But he hasn't recorded an album, and we couldn't find a single video. So we came across this pic from his Facebook page (above) to let him know that he's always welecome here, anytime. It reads "Reserved for Miguel Gandelman".
Victor Biglione – February 20 / Baleia Azul
Argentinian Victor Biglione's talent with both acoustic and electric guitars keeps him on our list of favorite Brazilian jazz players and this list of February's Brazilian Music Birthdays. Perhaps it's this combination of cultures and styles combined with Bigilone's musical curiosity that has kept him as a mainstay on Rio's studio scene. He's graces countless albums from Gal Costa, Marcos Valle and Marcos Ariel to Manhattan Transfer, Andy Summers and Emilio Santiago. His 'Balea Azul' (Blue Whale) was an early hit that can be heard on our streaming station at Connectbrazil.com.
Norma Bengell – February 21 / Vocé
A hidden voice from Bossa Nova's rise in Rio de Janeiro, Norma Bengell was an actress and director first, and chart-topper vocalist with Dick Farney in 1962, when their duet, Vocé (You) became the most popular song on Brazilian radio. Her debut album, OOOOOH! Norma featured Norma singing in French, English and Portuguese and it led to TV fame in America when she was cast into ABC's action-drama, T.H.E. Cat. Politically active against the suppression of free speech and the suffocating forces of Government control over its citizens, some say that Bengell revolutionized Brazilian cinema. And maybe she did, because Norma Bengell was the first Brazilian actress to go full-frontal in a Brazilian film.
Magrus Borges – February 27 / Nightr Traveler
Just to prove that the tree never grows far from the apple, Magrus Borges was born exactly 12 February days after his daughter Ella's birthday (but a few decades earlier, right?). As one of America's in-demand Brazilian percussionists, Magrus has recorded with his own group, The Rainforest Band and is currently nominated for a Grammy with Bebel Gilberto's Agora album. He is also the producer for Ella & The Bossa Beat.
Teresa Cristina – February 28 / O Bêbado e a Equilibrista e O Sol Nascerá
It's fair to say that 2020 was the year that Samba star Teresa Cristina came into her own, as a musician and as a self-styled public defender for her country's conscience. As the deadly Chinese pandemic swept across Brazil in late March, Cristina began a resolute series of thematic live streaming shows on a nightly basis. Her music soothed and calmed an anxious nation, attracting the attention of the greatest personalities in Brazil. One woman – a singer and songwriter – creating a safe haven for Brazilian music followers who have a special love for samba.
February's Brazilian Music Birthdays
Stories like this are what we do. Why don't you join us?
Sign up for our emails on music, travel, friends and fun. Listen to our 'always live' streaming station and our 12 streaming music channels, always free. Browse our Lifestyle Directory. Click here to like our Facebook page and here for Brazilian events coast to coast.