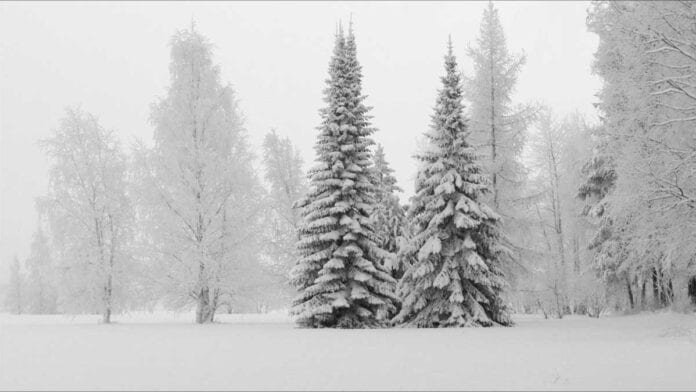 Windham Hill memories from the northeast of Brazil: The holiday season welcomes In Natura, from pianist Ricardo Bacelar.
In Natura is a lovely solo piano tune created to raise our spirits.
---
by Scott Adams
Echoing the acoustic style we've enjoyed from so many wonderful Windham Hill Christmas albums over the years, In Natura is an instrumental for our times.
And, just like those Windham Hill memories, In Natura makes a musical impression that can't easily be pinned down: touches of classical music and jazz with an Irish lilt coming from this talented pianist from the Brazilian northeast.
You can listen to the video, below.
An old friend returns
Now, nearly two decades later, the title track from pianist Ricardo Bacelar's debut 2001 recording returns to remind us of life's most important things.
Family and friends. Taking care of our neighbors and our community. The power of faith.
Especially for a Brazilian Christmas.
"Our time in isolation is accompanied by multiple experiences… and music brings meaning to us on personal, spiritual and emotional levels," he said.
Acoustically recorded, live in studio, In Natura speaks to this essential truth.
"I wanted to remind people of the sound of live music. People need the warm sound and feelings of live music as opposed to the electronic stuff we hear on studio recordings. By listening… you can embrace the warm sound from the safety and comfort of your home."
Thanksgiving weekend: Listen for our streaming debut of Ricardo Bacelar's In Natura during the first hour of The Sunday Brazilian Brunch. Here
Win one of five signed copies of Ricardo Bacelar's Sebastiania CD. Here
Music and Family
As the holidays approach, being with those dearest to us is a desire we all share. It's true for the Bacelar family too, even with COVID-19. Music helps during these challenging times.
"Music is elemental within our family; we are very connected through it. It's very much a part of everyday life," says Bacelar. "I have been married to my wife Manoela for 15 years and we have two daughters, Maria, 13 and Sara, 11.
"Of course, they saw me play as children and just like me, they both began to study music at a very young age. The two play the piano. Maria plays the guitar, and Sara sings. They compose, write, and sometimes play with me."
Bacelar's Brazilian Christmas wish
Ricardo and I talked several times this past summer, and the idea of creating a special song to share for Christmas was something he really wanted to do.
Brazilians don't embrace Christmas music the same way we do, but Ricardo understood the importance of making a musical connection during the holiday season, especially this year.
Right now, the pandemic in Brazil is at its highest in the northeast, in Bacelar's state of Ceará and his hometown of Fortaleza. The timing was not good.
But then, he reminded me of In Natura. A perfect fit for our Brazilian Christmas programming this year.
Today, as more of our cities and states face the possibility of holiday lockdowns, I know that Ricardo would want to me extend his heartfelt wishes for health and happiness during this holiday season.
I'll add my own tidings, too.
Scott Adams
Connectbrazil.com
Stories like this one are what we do. Why don't you join us?
Sign up for our emails on music, travel, friends and fun. Listen to our 'always live' streaming station and our 12 streaming music channels, always free. Browse our Lifestyle Directory. Click here to like our Facebook page and here for Brazilian events coast to coast.
GET TO KNOW BRAZILIAN PIANIST RICARDO BACELAR
Follow Ricardo Bacelar on
Facebook | YouTube | Instagram | Twitter
Amazon | Apple Music | Google Play | Spotify | Deezer | Tidal
Enter Ricardo Bacelar's Sebastiana CD Giveaway