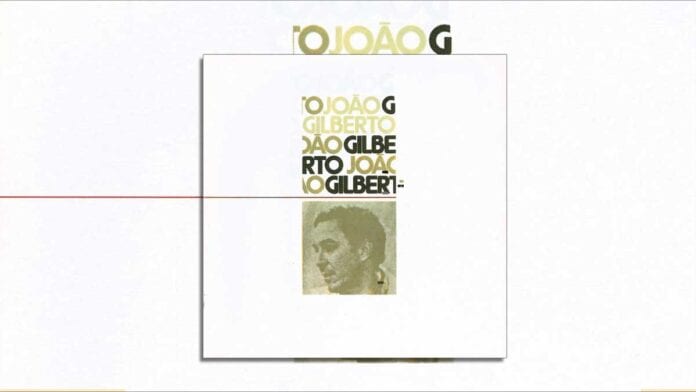 Overlooked by some, Joao Gilberto's 'White Album' remains a musical masterpiece.
Joao Gilberto's hidden treasure? It's the 1973 album that marked his first return to the studio since Getz/Gilberto.
---
Originally published by Connect Brazil, June 10, 2007
Recorded only with voice, guitar, and light percussion, this CD is an intimate portrait of Joao Gilberto, whose voice toys with nuance on these 10 songs, including 'Waters of March', 'Undiú' and 'Izuara' – a duet featuring his second wife Miucha. Highly recommended!
In no particular order, here are the five Joao Gilberto CDs every Bossa Nova fan should own: First, 1964's Getz/Gilberto, perhaps one of the most romantic albums ever recorded.
Then there's the almost impossible to find The Legendary João Gilberto, which covers his early years, 1958-60 (although the Desafinado album is a fair substitute).
Third and fourth on the list are 1976's Amoroso and João – the 1991 release which marked his last fully orchestrated studio sessions.
And finally, this CD from 1973.
Sometimes referred to as 'The White Album' (because of the confusing album cover graphics and spine which lists only the Brazilian singer's name), this self-titled recording is the embodiment of Gilberto's talent at the second stage of his career – after the Bossa boom had subsided here in the US.
Surprisingly, this album was his first studio recording since Getz/Gilberto a decade earlier, and the differences are apparent.
Even though his mastery of style was clearly present, Joao's talent wasn't Getz/Gilberto's calling card when that record was released in 1964: it was his wife Astrud who ended up with the headlines.
But there is no such qualification here. The instrumentation is minimal; just Joao's voice and guitar and the lightest presence of Sonny Carr's drums and percussion to create aural depth.
In fact, there's nothing notably different in Gilberto's style from Getz/Gilberto but there's a sense of maturity here that's undeniable.
The most intimate of recordings
Where most singers shy away from such musically spare settings, Joao Gilberto excels. His voice toys with nuance on the soft scatting of 'Undiú', making its six-minute length pass by all too quickly.
I once wrote that Joao Gilberto has a voice that whispers through walls and it's never been truer than here.
His caress of each Portuguese syllable transforms these 10 songs:
Reinventing Caetano Veloso's 'Avarandao'. Revisiting 'Falsa Baiana' (Geraldo Pereira's Samba from 1944) and revitalizing songs from bygone days, like Ay Barosos's 'Na Baixa Do Sapateiro'. Gilberto transforms Jobim's 'Águas De Março' (Waters Of March – do you know the story behind the song?) and his second wife Miucha joins him to duet on 'Izuara'.
The song order is near perfect, making Joao's presentation all that much more potent. Recorded while Gilberto was living in New York (the uncredited studio used for this album was located in New Jersey), João Gilberto is undeniably Brazilian and is still considered as a landmark recording there.
Coattails
In fact, the coattails of this epic recording even reached Stan Getz, who was once again paired with Joao Gilberto to record The Best of Two Worlds' three years later, where six of the ten songs from this album appear with different arrangements.
Miles Davis famously said that "João Gilberto on guitar could read a newspaper and sound good", and perhaps this is the CD that inspired the comment.
Then, follow that up with this liner notes quote from Arto Lindsay, who closed with this thought: "A great artist can seduce you with someone else's memories."
Prepare to be seduced.
– Scott Adams, Connectbrazil.com
João Gilberto
01. Águas De Março (Waters Of March)
02. Undiú
03. Na Baixa Do Sapateiro [Instrumental]
04. Avarandado
05. Falsa Baiana
06. Eu Quero Um Samba
07. Eu Vim da Bahia
08. Valsa (Como São Lindos Os Youguis) (Bebel)
09. É Preciso Perdoar
10. Izaura
Personnel: Joao Gilberto (vocals, guitar), Miucha (vocals), Sonny Carr (drums and percussion). Produced by Rachel Elkind. Recorded 1973, New Jersey, USA.
Note: We have decided the remove the traditional Portuguese tilde from Joao Gilberto's name in the text of this article to best comply with Google's SEO standards for English-speaking search requests. Sr. Gilberto's name correctly appears in all album titles and attributed quotes. – the Editors
Joao Gilberto's Hidden Treasure
Stories like 'Joao Gilberto's Hidden Treasure' are what we do. Why don't you join us?
Sign up for our emails on music, travel, friends and fun. Listen to our 'always live' streaming station and our 12 streaming music channels, always free. Browse our Lifestyle Directory. Click here to like our Facebook page and here for Brazilian events coast to coast.