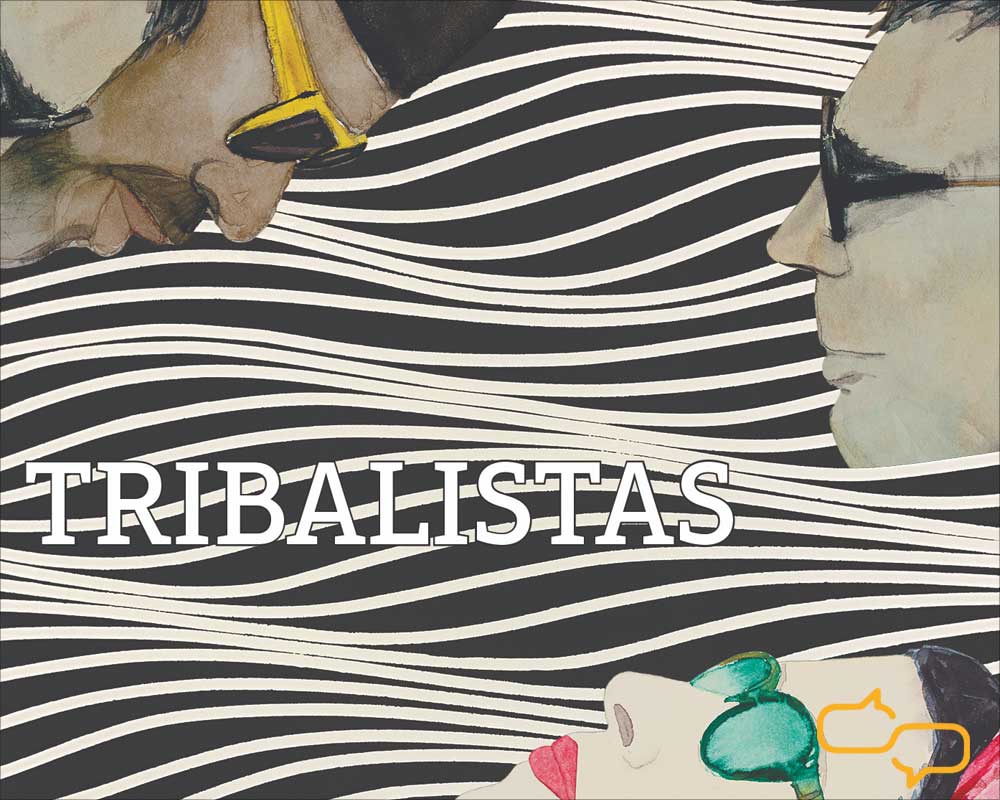 "It's not a Tribalistas return, because Tribalistas never left. We were always there." So began the latest chapter for Brazil's greatest pop musical alliance featuring Arnaldo Antunes, Marisa Monte and Carlinhos Brown, albeit with 15 years between turns of the page, leading us into One Track Mind: The Return of Tribalistas.
Thursday, August 10, 2017 saw the arrival of four new singles from the upcoming album which was released by Universal Brasil laterf that month. Aliança, Diáspora, Fora da Memória and Um Só were unveiled during a late-night, hour-long streamcast on social media and already available on digital platforms worldwide.
Marisa Monte says that these new songs have more similarities than differences with their self-titled album from 2002. "There is the same collective spirit," she said. "This second album has the same spontaneity. It was recorded with the same musicians, with the same technical team," Arnaldo Antunes added.
Our review of 'Tribalistas' in 2003 included this observation: "'Tribalistas' is both a masterpiece of modern-day MPB and a blueprint for its future. There's a sense of unhurried comfort right from the start, which helps to illustrate the defining nature of a true "supergroup" from wanna-be pretenders. There's no struggle for creative dominance here… Your ears tell you that this is the real thing."
So, does the return of Tribalistas live up to its same-titled predecessor? Yes, but maybe not in the way many fans expected. The 2017 album is a superbly-crafted, aurally pure exercise in musical simplicity which allows the talents of these three giants of Brazilian song to breathe. There's no crowding of ego, arrangements or production here.
What we're given is a balance of contrast, easily found in the surprising juxtaposition of Marisa Monte's near-ethereal voice against the deep, masculine singing from Arnaldo Atunes. Making this work in the studio is an artistic craft, but when done properly (as it is done here), what reaches your ears both delightful… and powerful.
The stories within this digital-only release provide contrast, too. While the mindset of these three is clearly communal in its world-view, individual songs carry a wider point-of-view, as explained in this edition of One Track Mind: The Return of Tribalistas.
For instance, the urgency of 'Diáspora' channels the plight of the world's refugees. 'Os Peixinhos' (Little Fish), calls up a delicate siren song of the ocean's world below to provide tranquility and calm. 'Um Só' (We Are One) urges musical mindfulness and the idea of acceptance for all.
Rumors of the new album first began to circulate in 2015, when The Sounds of Brazil radio program announced the possibility of a reunion for the trio. Within months, reports of casual rehearsals and meetings grew to become the worst-kept secret in Brazilian music and fans greeted 2016's arrival with subtle confirmation of song selections and on-stage appearances.
The tour got off to a sputtering start but is ready to pick up this summer with a dozen or more venues throughout Brazil, which are sure to be sell-outs.
And here's another thing that the new Tribalistas album has in common with the old: No plans for a US tour have been announced.
Ready of our 'One Track' from Tribalistas 2017? Here it is.