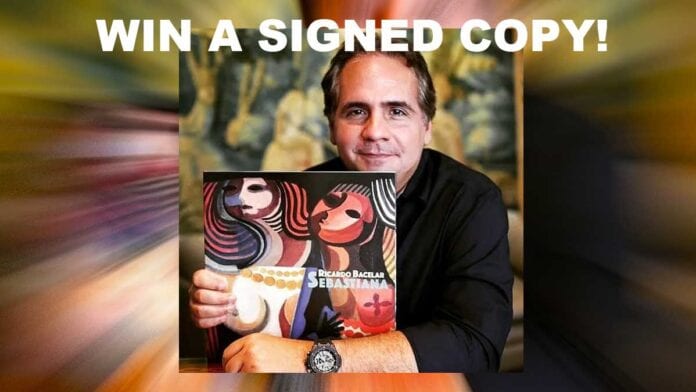 HAPPY HOLIDAYS! WIN ONE OF FIVE SIGNED COPIES OF BRAZILIAN JAZZ PIANIST RICARDO BACELAR'S STELLAR 2018 ALBUM, SEBASTIANA.
Ricardo Bacelar's Sebastiana CD Giveway might make a great stocking stuffer.
Maybe for yourself!
---
Congartulations to our winners for a signed CD copy of Ricardo Bacelar's Sebastiana!
R. Fohrenbach
J. Henrickson
N. McCaig
J. Roseman
S. Sharan
Watch for our next Connect Brazil Giveaway in early January 2021. Be the first to know when you join our mailing list!
Sebastiana was a top contender for one of the best Brazilian Jazz recodings of 2018 and the popular pianist from Fortaleza has personaly signed these CDs for an exclusive number of fans here in the USA.

HOW TO ENTER RICARDO BACELAR'S SEBASTIANA CD GIVEAWAY
Win one of five autographed copies of Ricardo Bacelar's critically-acclaimed CD, Sebastiana, recorded at Rebel 11 Studios and the Hit Factory in Miami.
Be sure to:
Click here to open the Contact form page.
Complete all fields on the form
Include the phrase 'SEBASTIANA' in your message.
Look below the 'message' field. Check the box reading "Yes! Enter me in the Connect Brazil Giveaway!"
Type the reCAPTCHA code before sending.
This Connect Brazil Giveaway is available to USA addresses only. Valid contact information only. All enteries are subject to our terms. Winners will be announced on this page on December 17th and contacted via email.
Enter Ricardo Bacelar's Sebastiana CD Giveaway
SEBASTIANA: A MUSICAL PORTRAIT OF THE AMERICAS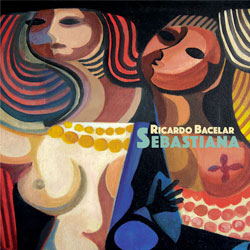 What inspired this Sebastiana CD giveaway?
Well, for one thing, Ricardo Bacelar's Sebastiana was one of only 10 CDs which made it to Connect Brazil's coveted Best of Brazilian Music Showcase for 2018.
We wrote:
Recorded in Miami and a 11th-hour addition to our playlists, pianist Bacelar's Sebastiana is a musical portrait of the Americas with a contemporary and distinctive Latin-American approach.
Produced by his friend Cesar Lemos (Ricky Martin, Paulina Rubio), these 15 tracks bring a fresh approach to classic songs by Azymuth, Gilberto Gil, Ivan Lins, Antonio Carlos Jobim and Milton Nascimento, plus a pair of instrumental originals from the lawyer-turned-musician.
English versions helped his album achieve widespread airplay to make it to our list of the Best of Brazilian Music for 2018.

GET TO KNOW BRAZILIAN PIANIST RICARDO BACELAR
Follow Ricardo Bacelar on
Facebook | YouTube | Instagram | Twitter
Amazon | Apple Music | Google Play | Spotify | Deezer | Tidal