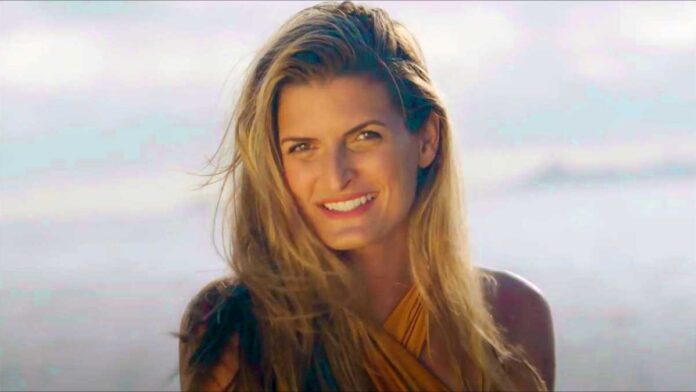 Explore our video list of September birthdays for Brazil's music makers.
September's Brazilian Music Birthdays include a pair of Grammy-winning jazzmen, a pair of MPB stars, Brazil's greatest Diva… and a country.
---
Daniela Soledade – September 3 | Você
It's been a rapid rise for this Brazilian American singer and songwriter since the release of her debut album, A Moment of You in late 2019. Several noteworthy singles have followed its release, keeping her in the media spotlight and also in the hearts and ears of Brazilian jazz fans.
Born and raised in Rio de Janeiro, Soledade's musical pedigree comes from the hand-me-down talent of her father, (producer and guitarist Paulinho) and the songwriting skills of her grandfather Paulo, who partnered with the likes of Jobim and de Moraes, Toquinho and Baden Powell.
Daniela Soledade embraces these roots with creativity and respect for the songs she sings. An intimacy not lost on the Bossa Nova faithful.
Watch for breaking news about Daniela's newest single – a duet with Bossa Nova's Roberto Menescal – to be released on her birthday.
Brazilian Independence Day – September 7 | Hino Nacional Brasileiro (Brazilian National Anthem)
Today is a national holiday in Brazil, marking the 199th anniversary of its claim for independence from Portugal in 1822.
Sete do Setembro observes the moment when Price Regent Dom Pedro proclaimed "Independence or Death" atop a small hill near the Ipiranga stream in Sao Paulo.
The first nation to recognize Brazil's independence was the United States. Today, after failed periods of government oppression, and the elimination of personal freedoms, Brazil remains the largest free democracy in Latin America. So, happy birthday, Brazil!
Learn more about Brazilian Independence Day here.
Ana Carolina – September 9 | Tolerância
A powerfully deep, resonant voice characterizes the music of this popular singer and songwriter from Minas Gerais.
Ana Carolina Souza released her self-titled debut album in 1999 which led to a Latin Grammy nomination for 'Garganta', her first #1 hit in Brazil.
Often edgy, Ana Carolina can be softly emotive, too, on ballads like 'Encostar Na Tua' and with her Portuguese cover of Gianluca Grignani's lovely mega-hit, 'La Mia Storia Tra Le Dita (retitled as 'Quem de Nós Dois').
She's smoothly jazzy on 'Tolerância' and a perfect match for her bilingual duet with John Legend on 'Entreolhares'. Any or all of these are worthy personal picks for your own birthday salute to Ana Carolina today.
Marcos Valle (Kostenbader) – September 14 | On Line
Musical fact: Now well into his seventh decade, Marcos Valle is old enough to remember his Bossa Nova roots and young enough not to care. This glorious act of "letting go" has resulted in a musical rebirth uncommon for his musical generation.
Witness 2019's Sempre, Valle's first studio album in nearly a decade, or his recordings with jazz vocalist Stacey Kent and others. Those sessions relive the glory days and his early hits like 'Crickets Sing for Anamaria', 'Batucada' and 'Summer Samba (So Nice)'.
Looking for Marcos Valle while in Brazil? "I've always lived close to the beach in Rio de Janeiro," he said recently. "The water, the sun, the sand, and the feeling of being free and outdoors are important to me." These days, you'll have a better chance of finding his surfboard at Recreio Beach than catching him at his penthouse apartment in Barra de Tijuca.
Marina Lima – September 17 | Fullgás
Spring's arrival brought a pleasant surprise: a new recording from Marina.
Motim is a 4-track EP that updates her signature style with the self-same sultry grooves that helped define MPB's breakout 80's and 90's. Who can forget songs like 'Não Sei Dançar', 'O Chamado', and 'Fullgás'.
Covers? Remember 'Garota de Ipanema' and her version of Terence Trent D'Arby's 'Sign You Name' (Náo Estou Bem Certa')? Or her English language read on Marty Balin's 'Hearts' and 'It's Not Enough'?
Not surprising, given that she spent many of her childhood years living in Washington, D.C.
A powerful songwriter and producer, Marina has also done well as a TV host and actress. She even graced the cover of Playboy Brazil's November issue in 1999.
One American fan explained that we don't exactly need to understand her Portuguese singing: "…just feel the vibration and power of her raspy and sensual voice."
Let's look back: Here's the original MTV Brasil video clip of 'Fullgás'. Nice to have Marina Lima on our list of September's Brazilian Music Birthdays.
Jovino Santos-Neto – September 18 | Lamentos
If you're a Brazilian jazz fan living in the Pacific Northwest, lucky you. Most likely, you can have the chance to celebrate Jovino Santo Neto's birthday in person.
Nominated on three occasions for the Latin Grammys, the talented and friendly pianist and flutist from Rio de Janeiro made the move to Seattle in 1993. His list of performance and recording partners reads like a who's who of music's most celebrated stars.
His concerts and club dates are legendary, leading Eastside Weekly's Mark Fefer to comment that Santos Neto is "…a warm, high-energy player, as fun to watch as he is to hear."
Soon, Jovino Santos Neto will be as much fun to read, too. He's currently penning an autobio on his life in music. The chapter on his experiences with Hermeto should be worth the price of the book, alone! Happy birthday, Jovino.
Cesar Camargo Mariano – September 19 | Comendo Côco
Born in São Paulo, Grammy-winning pianist, keyboardist, producer, and composer Cesar Camargo Mariano celebrates his birthday today.
A protégé of Johnny Alf in the 1950s, he headed two of Brazil's greatest jazz groups during its Bossa Nova years: The Sambalanço Trio and Som Tres. Later, he was hired as music director for (and then later married) singer Elis Regina and in 1973 he produced her legendary recording Elis & Tom with Antonio Carlos Jobim.
Mariano was given the Latin Grammy Lifetime Achievement Award in 2006 and returned the following year to claim the honor for 2007's Best MPB Album: Ao Vivo with Leny Andrade.
Now living in New York, he is the father of Marcelo, Pedro, Luisa, and Maria Rita, all of who are exceptional musicians.
Paulo Bellinati – September 22 | Radio Nacional (with Guinga)
Paulo Bellinati holds a special place in the world of the Brazilian acoustic guitar, and his recordings are held in high regard worldwide. Why?
Because even though he is trained as a classical guitarist, Bellinati has long been recognized as one of Brazil's top contemporary guitarists.
Among his many great recordings is the standout album, Afro-Sambas. This 1997 acoustic voice and guitar album revisits the complete original works of Baden Powell and Vinicius de Moraes. Bellinati's guitar play is perfectly paired with the voice of Mônica Salmaso in what amounts to pure poetry.
Today, Afro-Sambas remains as the gold standard for Brazilian recordings of this kind.
Gal Costa – September 26 | Bonita
January 1, 2000. How did Brazil usher in the new millennium? With Gal Costa's worldwide command performance for the ages on the beach at Copacabana.
By 1980, Gal Costa had begun in her musical transformation to the internationally-known MPB star we know today. Her decision to leave her Tropicália past to embrace a wider, pop-oriented audience started her on the path to become Brazil's greatest Diva.
No? Consider this. Costa has won five Latin Grammy awards, including the coveted Lifetime Achievement Award. 2021 saw her return from the studio with Nenhuma Dor, her 41st album which revisits ten of the best-known songs from her 57-year career.
Each of these songs features a different male singer, including Criolo, Silva, Tim Bernardes, and Zeca Veloso.
#Gal75 reminds us once again – and this time without Anitta's watered-down reinvention of Brazilian pop – that majesty in music still exists. And as years mingle with memories, Gal Costa still can sing. Happy birthday, Gal!
Tim Maia – September 28 | Sossego
Even now, Tim Maia's music has steam.
At times outspoken, gregarious, or humorous, Maia's career touched so many bases that new listeners are still in awe: Samba, Soul, Top 40, Brazilian Funk, R&B, and Bossa Nova.
And decades after his passing, Tim Maia is remembered as a towering icon for Brazilian music. His years spent living in New York led to a lifelong fascination with American R&B, Soul and Funk.
Memorable songs like 'Sossego' and 'Acenda o Farol' were big hits then… and now, where they are dancefloor staples for DJs worldwide.
Tim Maia led a troubled life that he couldn't outgrow and couldn't outrun. But often, when we discover heroes with feet of clay, we set those shoes aside for a dance with life.
That's why Tim Maia's music has steam, and that's why we celebrate his birthday here, every year.
September's Brazilian Music Birthdays
Stories like ' September's Brazilian Music Birthdays' are what we do. Why don't you join us?
Sign up for our emails on music, travel, friends and fun. Listen to our 'always live' streaming station and our 12 streaming music channels, always free. Browse our Lifestyle Directory. Click here to like our Facebook page and here for Brazilian events coast to coast.