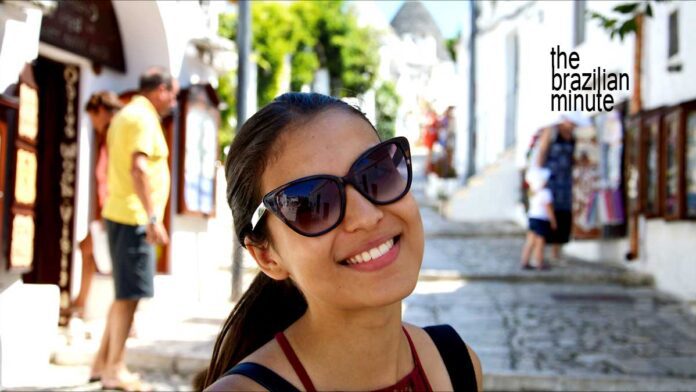 From Grammy winners to World Cup and Formula One Champions, here's a Latin connection like no other
The history of Italians in Brazil dates to the late 1800s when the young nation opened its doors to the world.
---
This series was presented by the Consulate-General of Brazil in Chicago and the Brazilian Foreign Ministry's Cultural Department.
In celebration of Brazil's Bicentennial year, 1822 – 2022
This week's Brazilian Minute: The History of Italians In Brazil
Script from Audio:
Just like the United States, Brazil is a melting pot nation for immigrants. Especially for Italians, who began flocking to Brazil in the late 1800s. They came to grow coffee but were successful in business, the arts, and politics, too.
Today about 25 million Brazilians of Italian descent influence daily life everywhere. Like Brazilian pizza and wine. Sao Paulo's famed soccer club 'Palmeiras' was founded by Italian-Brazilians. And even that traditional Brazilian 'goodbye' tchao has that Italian flair.
Famous Brazilians like singer Marisa Monte, Brazilian American actress Morena Baccarin (The Endgame, NBC), and Chicago Bears field goal kicker Cairo Santos all have Italian roots.
More Italian descendants live in Brazil than in any other county outside of Italy. That's why Sao Paulo's 'Italian Immigrants Day' on February 21st is always a special occasion.
Read and listen to new weekly episodes of The Brazilian Minute.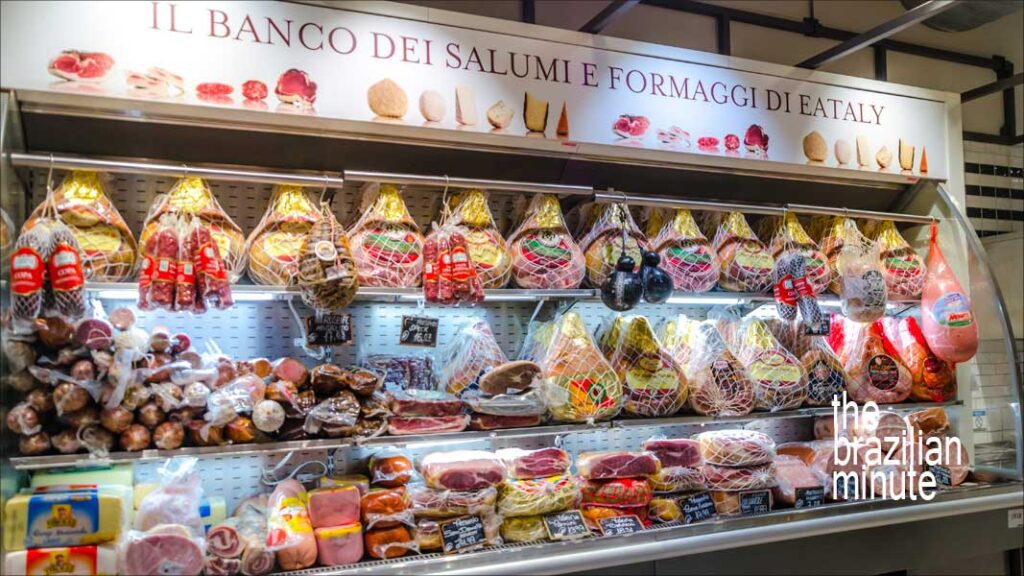 More on: The History of Italians In Brazil
The Brazilian Italian Connection
When it comes to Brazil's Arts and culture, Brazilians of Italian descent are found in every field. From poetry and literature to acting and performance art and sports on the global stage.
The Sciences
Crossing science and the humanities, we will list physicist Ennio Candotti, sociologist and writer Raymundo Faoro, medical scientist Marco Antonio Zago, novelist Cristóvão Tezza, and painter-poet Pedro Paulo Bruno.
Sports
Brazilians of Italian descent from the sporting world are too numerous to list here. But notable names include soccer (futebol) stars Cacá, 1994 World Cup-winning manager Dunga, Diego, and Rafael. Motorsport racers include Emerson and Cristian Fittipaldi, Reubens Barrichello, Felipe Massa and Ayrton Senna.
Performing Arts
From the performing arts: Screenwriter and playwright Marcos Caruso, filmmaker-director Antonio Campos, and fashion designer Carlos Miele. Fashion model Izabel Goulart, actress and poet Bruna Lombardi, and Globo's Roberto Marinho. Ballet dancer Clara Ricciolini and TV presenter, actress, and singer Xuxa.
For a more inclusive list of Italian Brazilians click or tap here.
Music
This influence is heard in Brazilian music, too. Here's a short list of Brazilian musicians with Italian roots.
Songwriters Joao Bosco, Dorival Caymmi, Radamés Gnattali, Nara Leao, and Toquinho. Vocalists Adriana Calcanhotto, Rita Lee, Daniela Mercury, and Luiza Pozzi. Guitarists Paulo Bellinati, Ronaldo Folegatti, and Victor Biglione. Piano and keyboardists Eumir Deodato and Egberto Gismonti.
Here are a pair of articles to help you appreciate two different aspects of Italy's close relationship with Brazil. Enjoy!
Music, Travel, Friends and Fun! 2022 marks Connect Brazil's 25th year.
The History of Italians In Brazil
Did you enjoy 'The History of Italians In Brazil'? If you did, why not join us at Connect Brazil?
Sign up for our emails on music, travel, friends, and fun. Listen to our 'always live' streaming station and our 15 streaming music channels, always free. Browse our Lifestyle Directory. Click here to like our Facebook page and here for Brazilian events coast to coast.