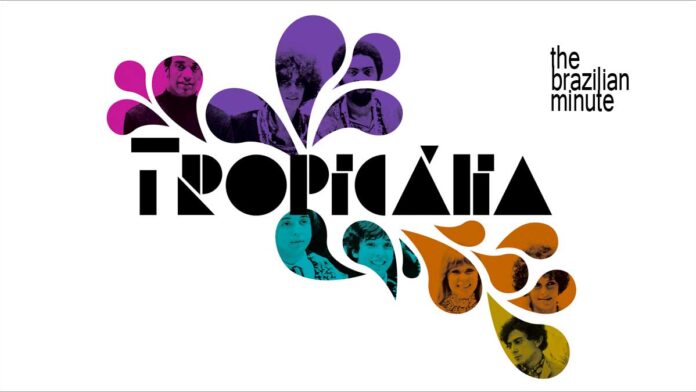 Tropicália's message of culture and creativity still resonates in Brazil, and worldwide.
The story of Brazil's Tropicália is a musical union of vision and tradition.
This series was presented by the Consulate-General of Brazil in Chicago and the Brazilian Foreign Ministry's Cultural Department.
In celebration of Brazil's Bicentennial year, 1822 – 2022
This week's Brazilian Minute: The Story of Brazil's Tropicália
Script from Audio:
Tropicália is one of the most prominent forms of Brazilian music. It's a union of both traditional and avant-garde styles, influenced by Brazil's Week of Modern Art in 1922.
So, Tropicália came of age in the mid-60s to create an exciting, new, cultural identity. It included poetry, painting, sculpture, theater, and music.
Tropicália brought new perspectives to the status quo and has inspired many Brazilian musicians who have become famous on the world stage.
And Tropicália gave us the careers of Gilberto Gil, Caetano Veloso, Gal Costa, Rita Lee, Os Mutantes and others.
Tropicália lasted little more than a year, ending in December of 1968. Only a handful of true Tropicália albums were ever recorded but its musical legacy is a lasting one.
Read and listen to new weekly episodes of The Brazilian Minute.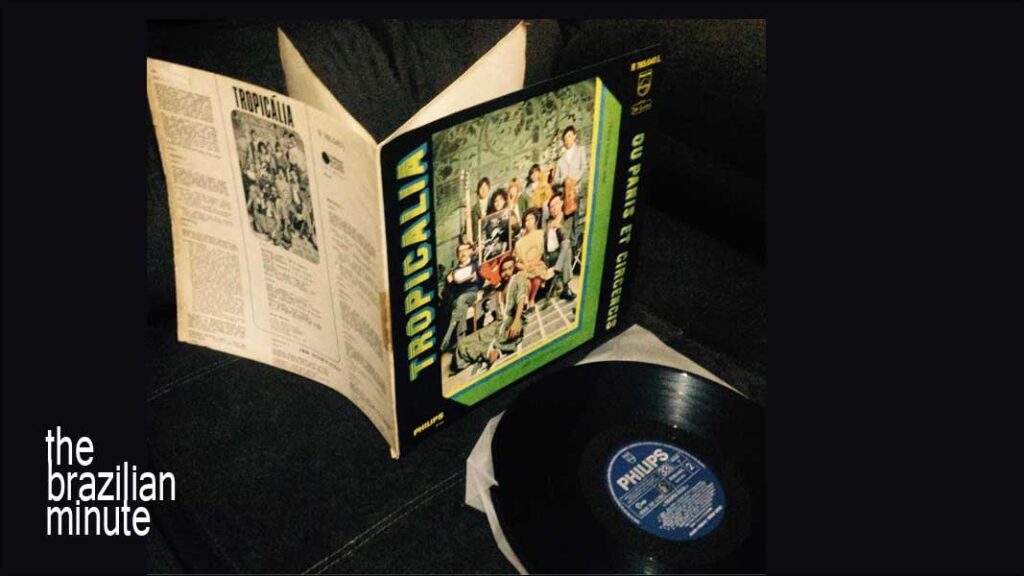 More on The Story of Brazil's Tropicália
Overview:
Tropicalia's musical movement lasted less than two years, from early 1967 to the Brazilian spring of 1968.
The movement gave birth to an evolving form of Brazilian Rock. It challenged the future of MPB ('Música Popular Brasileira' or Brazilian Popular Music). Most importantly, it skyrocketed the careers of several Brazilian musicians. International stars like Gal Costa, Caetano Veloso, Gilberto Gil, Rita Lee, and Tom Zé.
Tropicália also precipitated the Brazilian protest song to mirror the social change found in many other parts of the world during this decade.
But Tropicália was much more than a short-lived musical trend. Interestingly, the movement's beginnings can be traced to a single event.
Hélio Oiticica's art exhibition, 'Tropicália' debuted at the Museum of Modern Art in Rio de Janeiro in April 1967. Soon, Oiticica's visual challenge to the status quo spread to other Brazilian art forms, including music.
Over time, its generational appeal even led to media, marketing, and advertising usage.
1922 and Oswaldo de Andrade
São Paulo's 'Week Of Modern Art' in 1922 helped to create a contemporary cultural identity. Brazilian philosopher Oswaldo de Andrade proposed the idea of cultural cannibalism. Primarily, 'borrowing' facets of foreign influence to create a uniquely 'Brazilian' culture.
Four decades later, his ideas were a blueprint for Tropicália. But it wasn't the only factor.
Musical Showdown
By the mid-60s, the decline of Bossa Nova's popularity in Brazil led to the exodus of many of its star performers. Consequently, it created a void in Brazilian songwriting.
Elis Regina led a generation of new Brazilian voices. Established songwriters like Chico Buarque, Dori Caymmi, and Sérgio Ricardo began to reassert their influence on MPB.
But a group of young musicians from Bahia argued for a 'musical expansion' to include the dynamic influences of international styles which were rising up from the US and Europe. Leading the way were a pair of rising stars – Caetano Veloso and Gilberto Gil.
Bahia had become the hotbed of new music for Brazil. Veloso and Gil combined the traditions of Brazilian music with a distilled blend of the Beatles and American Top 40. They incorporated classical music, psychedelia sunshine sound, and electronic rock.
Ultimately, they created a musical scene that became a two-sided musical mirror. One side distorted the Brazilian establishment. The other reflected an outward vision of worldly integration.
Tropicália's Troop
Joining Gil and Veloso were a number of loosely connected musicians, each with a distinctive sound. Specifically, Gal Costa, Tom Zé, Rita Lee with the group Os Mutantes, Torquato Neto, and José Carlos Capinam.
It was Rogério Duarte, a classical arranger and plastics artist, who brought his production talents to many in the group.
Tropicália yielded few hit records. However, if an anthem could be named it might be Gilberto Gil's 'Geléia Geral'. Or perhaps Caetano Veloso's 'Baby', which launched Gal Costa's rise to become Tropicália's muse.
Gil's 'Domingo No Parque' (Sunday in the Park) is a classic, as is Veloso's 'Alegria Alegria', (Joy, Joy), 'Soy Loco Por Ti, America', 'Superbacana' and 'Tropicália'.
Tropicália's Living Legacy
Most of Tropicália's songs are a kaleidoscopic view of musical reality, drawing heavily on the Beatles' early years (up to the Sgt. Pepper album). Also, there are Latin American styles, American Top 40, and a healthy dose of pop flavoring from Brazil.
But the music is always intrinsically Brazilian. Listen to the capoeira rhythms in Gilberto Gil's 'Domingo No Parque' layered into an arrangement carried over from the Beatles' 'A Day In The Life'.
In a respectful nod to 1922's Week of Modern Art and 1967's Tropicália, Brazilian music continues to invite outside influences into its sphere, absorbing new ideas into the Brazilian sound.
And it flows outward, too. Tropicália has influenced a number of rock and pop musicians, too. Impressively, this list includes David Byrne, Nelly Furtado, The Bird and the Bee, and Beck.
Twenty-five years ago, Brazilian Television aired a retrospective of Tropicália's 30th Anniversary. There, Gal Costa observed that "Tropicálismo remains a reference for its generation. It's important that these songs are remembered."
Just as we remember those songs from the late 60s which shaped our lives on this side of the equator.
Music, Travel, Friends and Fun! 2022 marks Connect Brazil's 25th year.
The Story of Brazil's Tropicália
Did you enjoy 'The Story of Brazil's Tropicália'? If you did, why not join us at Connect Brazil?
Sign up for our emails on Brazilian music, travel, friends, and fun. Listen to our 'always live' streaming station and streaming music channels, always free. Visit us on Facebook, and Twitter, and browse our Lifestyle Directory for Brazilian events coast to coast.