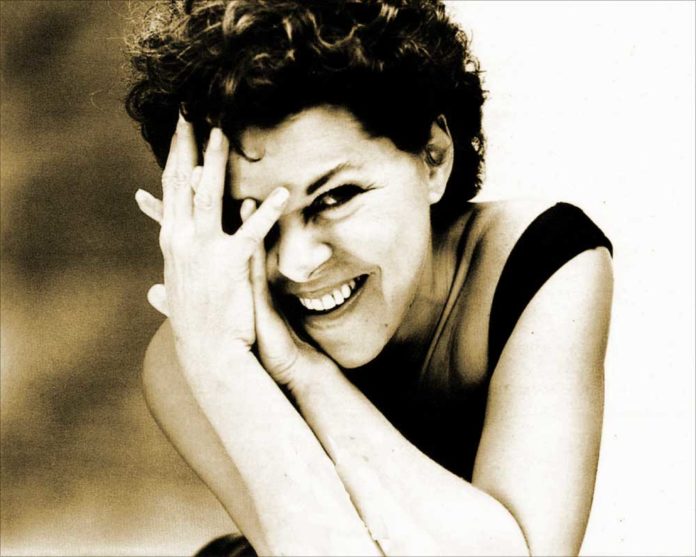 Miucha's passing, a legendary re-issue and Norman Gimble's legacy. The final week of Bossa Nova's 60th year brought events which will echo long past the iconic music style's milestone moment.
By Scott Adams
Amoroso
On Wednesday, December 26th, the much-anticipated Brazilian reissue of João Gilberto's classic Amoroso album was launched in its original vinyl format.
The LP is offered on 180-gram vinyl and was re-issued 42 years after its debut in 1977. Its release marks a crowning moment for Brazilian fans during Bossa Nova's 60th year.
Amoroso ranks high on my 'must have' albums list. Read my 'One Track Mind' commentary here.
Get my weekly E-Letter
Miucha
News of Miucha's passing in Rio de Janeiro reached me the following day. Her given name was Heloísa Maria Buarque de Hollanda, sister to Chico Buarque and siblings, wife to João Gilberto and mother to Bebel Gilberto.
Born into a family of Brazilian music royalty and married into another, Miucha's talent as a singer was often hidden in the shadows of both. Nothing could be more unfair.
One of the things that I like about Brazilian music is the sense of natural honesty that I get from it.
Not always true, to be sure. But if there was a poster child for the idea, then surely it would be Miucha.
I loved her singing, and I wasn't alone: Miucha recorded three albums with Antonio Carlos Jobim. Name another singer who could say that.
Bebel was born to Miucha and João in New York, 1966 and she made her recording debut at age 11, at Miucha's side for her mother's first solo album.
In an interview with Kevin O'Donnell, Bebel said "[My dad] taught me to be a perfectionist. But my mother taught me how to lose it. And you can hear it in my music today, I think."
Bebel will mourn her mother deeply. And I suspect that João will, too. They remained fast friends.
Miucha succumbed to cancer, at 81. In my book, she'll always be one of the best and every time I play one of her songs, it never fails to make me smile.
Listen to Dori Caymmi's music on The Sunday Brazilian Brunch
Norman Gimbel
Two days later, on December 29th, the passing of lyricist Norman Gimbel was made public. Gimble's role in the worldwide popularity of Bossa Nova was pivotal and should not go unnoticed.
Gimbel created the English lyrics to several of Bossa Nova's greatest songs.
'The Girl From Ipanema', 'How Insensitive' and 'Meditation' are three songs that transformed Antonio Carlos Jobim career – and his future.
Oh, and you can add 'Summer Samba (So Nice)' to Gimble's list, too.
Brazilian songwriters have understandably struggled with the result of the English stories created from their original Portuguese intent.
It's said that Jobim quarreled with lyricists often, and Ivan Lins didn't care for how English lyrics transformed his 'Começar de Novo' from a breakup song into 'The Island' and its promise of love.
But the process mastered by Gimbel and others doesn't just transform words, it impacts cultures and touches lives.
For many Brazilian artists and labels this is a lesson that all too often remain unlearned.
Norman Gimbel lived 91 years and in an ironic twist, Brazilian newspapers wrote about his lifework in Portuguese.