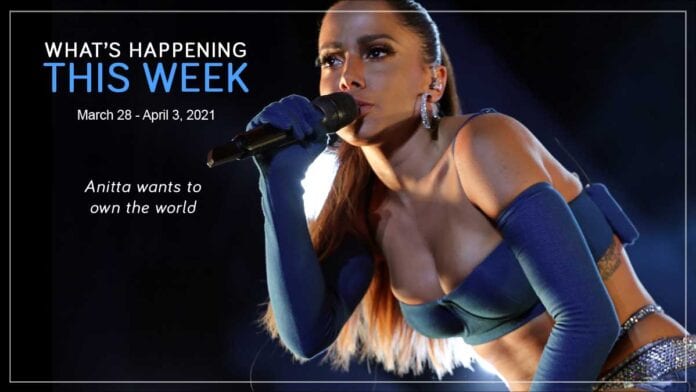 Anitta has grand plans, but she'll have to wait because new springtime hits keep knocking on our door, plus events for pianist Gregg Karukas include an on-demand streaming show. Connect Brazil's weekly digest keeps you informed and up to date with the best of Brazil. What will you discover?
---
Anitta wants to own the world, and 2021 could be the year it happens. That's the buzz.
Last year, she hired a new agent in Los Angeles. Five years ago, the New York Times wrote about her musical trajectory two years after our first story here at CB. This week, a flurry of stories has declared her a world phenom, ready to put Brazil on the map as the queen of Baile Funk.
For those of us who already know where Brazil is, Anitta will need to do better than that. But if anyone can, we'd put our money on Anitta, who's already one of Brazil's top moneymakers, talented and savvy. And she sings in English and Spanish, as well as Portuguese. Somewhere, Ivete Sangalo's ears are positively burning.
The bigger question? Does Anitta really want to be the Brazilian Cardi B?
TOP STORIES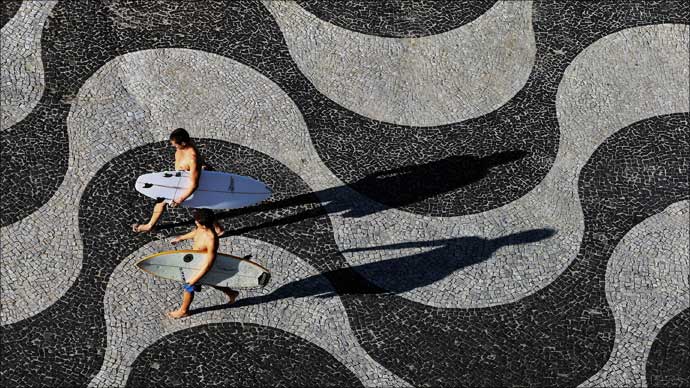 Connect Brazil's Weekender arrives in your inbox this Thursday! Read a current issue and sign up here.
Spotlight Song: Stacey Kent with Marcos Valle 'Batucada'
Listen to Stacey Kent sing on our streaming channels, including Bossa Nova Love Affair, Sunday Brazilian Brunch, and Brazilian Jazz!
STREAMING MUSIC NEWS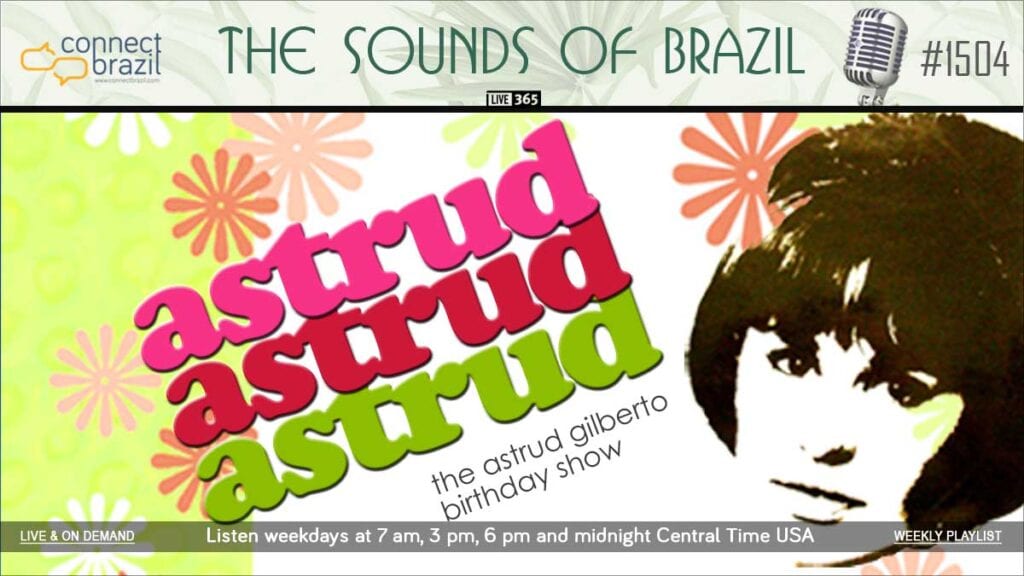 This week, it's the Astrud Gilberto Birthday Show on The Sounds of Brazil. Listen 4 X daily and on-demand through April 4th. The playlist and Producer's Notes are here.
ON OUR STREAMING STATION
We're always ready for your next Brazilian break! Our streaming station is a jazzy blend of breezy bossas and crossover hits from both sides of the equator. It's America's only 'Always Live' streaming station for Brazilian music.
Spring always makes us feel better, and you'll find that our playlist has already made its seasonal switch to the sunshine season. Listen for these new songs this week, including:
'Love Came Between Us' – Sergo Mendes
'Sound of Emotion' – Gregg Karukas
'Voce' – Silva
Listen for these songs and thousands more on our always-live streaming station, and click here for all of our streaming music channels.
Check out Connect Brazil's Listening Lounge.
Brazil Back2Back
Always two-of-a-kind and always two in a row when you listen at the top of the hour, at 11 am, 2 pm and 5 pm (US Central) Monday, Wednesday & Friday.
Here's this week's lineup:
Monday, March 29 – Springtime Sambas
Wednesday, March 31 – New Music Wednesday: Bianca Rossini and Lee Hutchinson
Friday, April 2 – Carioca Chill
Next week on Brazil Back2Back:
Monday, April 5 – New Bossa vocals
Wednesday, April 7 – New Music Wednesday: Mart'nália and Lee Hutchinson
Friday, April 9 – Seu Jorge
Visit the Listening Lounge to listen live, for real-time playlists or to request a song.
New Music: Belo 'Vide Que Segue'
Listen to this song on Connect Brazil's always-live streaming station, 24/7, worldwide.
EVENTS
Connect Brazil's Events section has the early line on entertainment recommendations for Spring when every Friday Brazil Back2Back features different versions of 'The Waters of March' on our streaming station.
We have a full slate of streaming and virtual events for pianist Gregg Karukas posted, including last weekend's YouTube show for Rick's Cafe Live! Enjoy live club dates and livestream Brazilian jazz concerts with Philly's Minas, or St. Pete's Nate Najar Trio with Daniela Soledade, You'll find virtual Brazilian cooking and Zumba classes, even the return of Brazilian Jazz to San Antonio's Riverwalk.
Plus your pick of full length, on-demand virtual Brazilian jazz concerts, too.
Click here to browse upcoming events.

THE BRAZILAIN COMFORT FOOD GUIDE
Browse Brazilian eateries, cafes and markets near you, coast to coast
Pascoa!! Easter traditons in Brazil center on faith, family and friends… and the dinner table with kitchens from Belem to Porto Alegre putting out their Sunday best.
Here, hundreds of family-owned Brazilian restaurants, coffee houses and cafes, bakeries, and grocery markets coast-to-coast are ready to share those traditions with you and your family.
Connect Brazil is donating its services to spread the word about the tasty rewards of your patronage.
We hope that you will do the same by placing an order soon with an eatery near you. Your support makes everything taste better. Even Brazilian chocolate!
Anitta Wants To Own The World: Connect Brazil This Week
Stories like 'Anitta Wants To Own The World' are what we do. Why don't you join us?
Sign up for our emails on music, travel, friends and fun. Listen to our 'always live' streaming station and our 12 streaming music channels, always free. Browse our Lifestyle Directory. Click here to like our Facebook page and here for Brazilian events coast to coast.