Back to Back Birthdays For Antonio Adolfo and Sergio Mendes
| Air Date: 02-05-23 through 02-12-23
| On Demand: 02-05-23 through 02-19-23
Live365.com is the official streaming radio partner for The Sounds of Brazil!
This two-hour program airs 4X daily on our streaming Station. You are invited to listen, Monday to Friday at 7 am, 3 pm, 6 pm, and midnight Central Time (US). Weekend times, too:
On The Radio: Listen to The Sounds of Brazil every Sunday, 2-4 pm on Chicago's 90.9 FM WDCB and streaming live at wdcb.org.
On-Demand: Click here to listen to this program anytime through February 19, 2023.
Sign up for our emails on music, travel, friends & fun. Click here to like us on Facebook.
Daily Listening Schedule | Time Zone Converter | Connect Brazil This Week
Make A Request | Send a message to Scott
Welcome to The Sounds of Brazil!
Here's a case of "life's little coincidences".
Six years… and a day. That's how much time separates two of Brazil's greatest piano masters. And that's about all that separates them.
Both were born and raised in Rio de Janeiro. Both are Bossa Nova pioneers and their common history even shares a hit song.
That song is part of the playlist this week as we celebrate consecutive birthdays for pianists Antonio Adolfo and Sergio Mendes.
And we'll get a head start on Carnaval as we count down the days until the celebration begins on February 17th this year.
I'll have a long set of smooth sambas for you to enjoy during our second hour. Carnaval is part of the warmth of Brazil. too.
A spin of the compass is all it takes to get started, with the arrow pointing the way to true south, the tropics, and The Sounds of Brazil!
Happy listening,
Scott Adams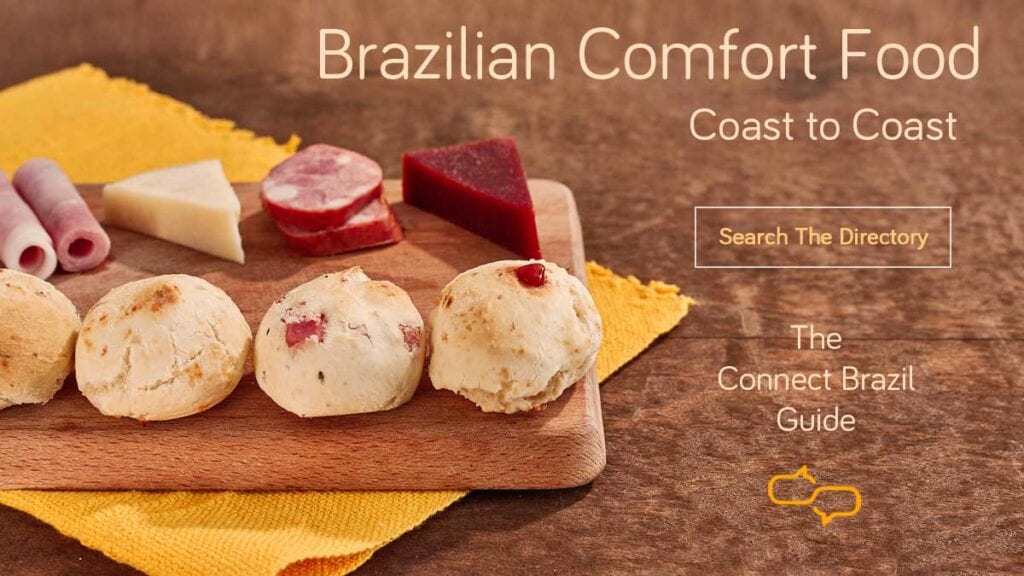 Our recipe for Warmed Brazilian Spiced Cider has a secret optional ingredient that makes my original take on Brazil's traditional Quintao, all that much more enjoyable on a cold winter's day… or night! Here's the easy-to-make recipe, along with the story behind this one-of-a-kind sipper, plus a perfectly-paired song, too! Of course.
~ ~ ~
Make A Reservation to join me for The Sunday Brazilian Brunch every Sunday beginning at 5 am Central, and then again at 9 am, 2 pm, and 8 pm. Three full hours  No app is needed when you click the 'play' arrow at the bottom of every page at Connectbrazil.com.
This Sunday, we'll celebrate birthdays for Rio's piano masters, Antonio Adolfo and Sergio Mendes with plenty of their best songs.
Happy Listening,
Scott Adams
~ ~ ~
Our Streaming Station's popular Brazil Back2Back segment has grown to a third play every Monday, Wednesday, and Friday. Listen at 11 am, 2 pm, and 5 pm Central.
Always two of a kind, and always two in a row! Have an idea for an upcoming Brazil Back2Back? Click here to make a request.
ANTONIO ADOLFO AND SERGIO MENDES
Hour 1:
Set 1: The Sounds of Brazil Opening Theme
Morena<>Yutaka/Brazasia
Estrada Branca<>Til Bronner/That Summer
Sou Eu<>Sergio Mendes & Seu Jorge/Magic
Welcome to The Brazilian Club Lounge
First Kiss/Chante Moore/Love the Woman
Special Announcement
Under The Sun<>Michael Franks/Rendezvous In Rio
Set 2:
Nadia<>Antonio Adolfo/Antonio Adolfo
If I Fell<>Nando Lauria/Points Of View
Introduce Next Set
Ainda Bem<>Marisa Monte/O Que Você Quer Saber De Verdade
Moon & Star<>Ricardo Silveira/Amazon Secrets
Senhoras Do Amazonas<>Sergio Mendes/Brasileiro
Set 3: This Week's Spotlight Song
Killer Joe<>Antonio Adolfo/Tropical Infinito
Hello Goodbye<>Carol Saboya/Carolina
Joana Dos Barcos<>Ivan Lins/America Brasil
FOUR UNIQUE CHANNELS FROM CONNECTBRAZIL.COM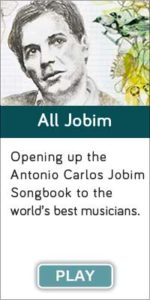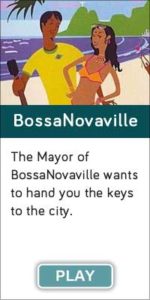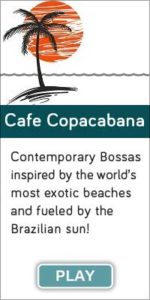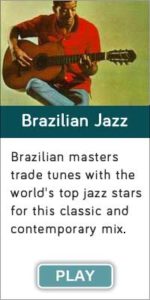 ANTONIO ADOLFO AND SERGIO MENDES
Hour 2:
Set 1:
LA Samba<>Marion Meadows/Next To You
The Look of Love<>Sergio Mendes & Brasil 66/Greatest Hits
Welcome To Our Second Hour
Summer News<>Antonio Adolfo/Jinga
Samba É Tudo<>Celso Fonseca/Juventude
Nao Estou Bem Certa<>Marina/Marina Lima
Special Announcement
Set 2:
Pretty World<>Sergio Mendes & Brasil 66/Greatest Hits
Bom Motivo<>Toco with Rosalia de Souza/Outro Lugar
Introduce Next Song
Time Goes By<>Shelea with Sergio Mendes/Key of Joy
Song 4 U<>Jorge & Vinni Vercillo/Nas Minha Maos
Tres Pontas<>Antonio Adolfo/BruMa
Set 3:
Visions of You<>Janelle Monae/Magic
Brazilica<>Alexandra Jackson/Legacy & Alchemy
~ ~ ~
Next Week: We'll double up the playlist with "A Brazilian Valentine.' Be sure to listen and you're invited to make a request or drop a note in the Chat Box on our Lounge page, too!
I hope you'll enjoy the show and please – tell a few friends about us on 90.9 FM WDCB in Chicago and wdcb.org, 2 pm CT every Sunday.
Whether it's your radio, your computer at work, or your tablet or smartphone, thanks for tuning in! It's always great to share the music.
ANTONIO ADOLFO AND SERGIO MENDES