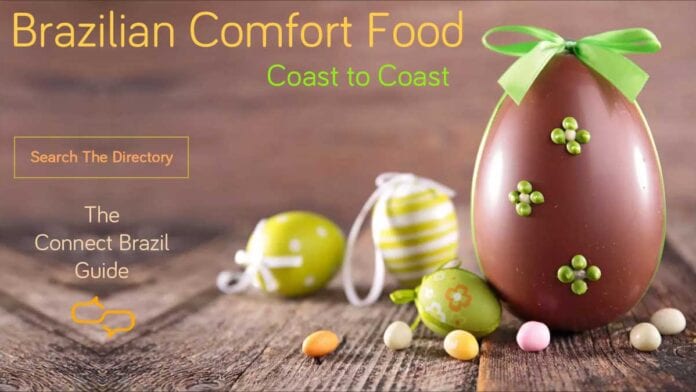 Browse Brazilian eateries, cafes and markets near you, coast-to-coast.
Brazilian comfort food invites you to cozy up to its 'melting pot' palette of European, African, American, and Mediterranean cultures.
---
Now that Brazil has taken back its sun for the next several months, those of us in northern climes know how to make the most of winter.
We enjoy a softly-strummed guitar as the longer days fade away towards the perfect sunset. We dream of the beach days ahead. And when the urge arises, we refresh and commune with Brazilian comfort food.
Tempt your taste buds
Nothing satisfies more than settling in with freshly-baked Brazilian cheese rolls (pão de queijo), the totally edible experience of a Brazilian pizza or a hearty bowl of Brazil's slowly-stewed national dish, feijoada.
There's more: Acai bowls, Brazilian beef stroganoff (yum!). 'Hot off the grill' Churrascaria plates and crisp Brazilian salads delivered to your door. The savory aroma of fresh-baked breads and for your sweet tooth, Mango-Guarana smoothies, Brigadeiros, and Doces galore.
That's why we've created this Connect Brazil Guide.
But it's not the only reason.
The welcoming spirit of Brazilian hospitality
Open hands, open hearts: Connect Brazil is on a mission to help these family-owned Brazilian restaurants, coffee houses and cafes, bakeries, and grocery markets coast-to-coast during these challenging times.
We hope that you will do the same. Your support makes everything taste better.
Give your neighbors a helping hand
You help your neighbors, too. Make recommendations to your friends, let businesses know that you've found them in Connect Brazil's Directory, or suggest one to us so it can be added.
Safety and trust are important to you and your family, and every business in our Directory shares your concerns. Look for these badges when you browse:
Find local Brazilian eateries near you here: