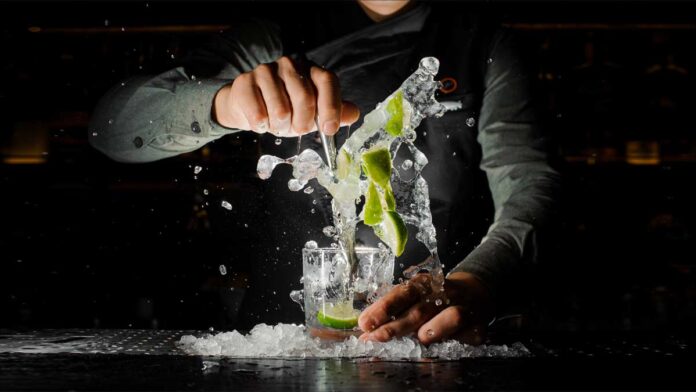 Most countries have one or two signature beverages that are world-famous. Brazil happens to have one of the best.
Making The Perfect Caipirinha? You've come to the right place. We'll guide you every step of the way. We'll even supply the music!
---
The Irish have their whiskey, Germana their beer, and Italians their reds. Brazil's entry in this crowded international field is a clear, fragrant rum distilled from sugarcane, and it's called Cachaça (kah-SHAW-sah).
Loosely translated, cachaça means "firewater," but when mixed with limes, sugar, and ice, it takes on a different name: Caipirinha, (ky-peer-EEN-ya), and it turns out that it's the perfect tropical tonic for summer. Try your hand at it this weekend.
For each drink, you'll need a lime, 2+ ounces of cachaça, sugar to taste and crushed ice cubes. A pestle and mortar too, if you have one. You can also make a pitcher of caipirinha. Figure out how many people and multiply amounts.
Making the Perfect Caipirinha: Step by Step
1). Wash the limes and give each a good roll with gentle pressure. Cut the ends off of your limes to prevent bitterness, then cut into small, wedged pieces. Place your cut limes in the mortar or your glass.
2). Sprinkle with sugar and crush the pieces (pulp side up) with a pestle. Confectioners sugar works best. Please avaiod the barteneder's simple sugar, except when preparing caipirinha pitchers.
3). Add the cachaça halfway, then stir to mix. Add the ice, and more cachaca, then stir again. Add sugar to your liking, then serve.
---
Just add music: Click here for our streaming channels. Alway live, always free!
---
About Cachaça
By law, all cachaça is 'Made in Brazil'. Brand commonly found in the US include: 51, Agua Luca, Boca Loca, Cabana Cachaça, Leblon, Pitú and Ypioca.
Today, these brands and others are easily found in liquor and grocery stores. Look in the rum section or ask for help.
Need to cheat? If you can't find cachaça where you live, use good vodka. The drink will then be called Caipiroshka. No vodka? Use white rum and you will have a Caipiríssima.
It's said that the city of Paraty gave its name to the drink, but it can be found locally throughout Brazil. There are tours of distillers in the state of Minas Gerais, much in the same way as you'd tour vineyards in Sonoma Valley or in France, with the added bonus of sampling their famous regional cuisine.
You'll find cachaça at Carnival, your local Brazilian steakhouse or as part of a prayer offering to the Afro-Brazilian Gods.
It's the popular drink of choice with the rich, the poor, and the tourists. Just ask anyone who's been there… if there's a story to be shared, cachaça is sure to have been involved.
Thanks to Maria-Brasil.org for content assistance with this article.
Making The Perfect Caipirinha
Stories like 'Making The Perfect Caipirinha' are what we do. Why don't you join us?
Sign up for our emails on music, travel, friends and fun. Listen to our 'always live' streaming station and our 12 streaming music channels, always free. Browse our Lifestyle Directory. Click here to like our Facebook page and here for Brazilian events coast to coast.