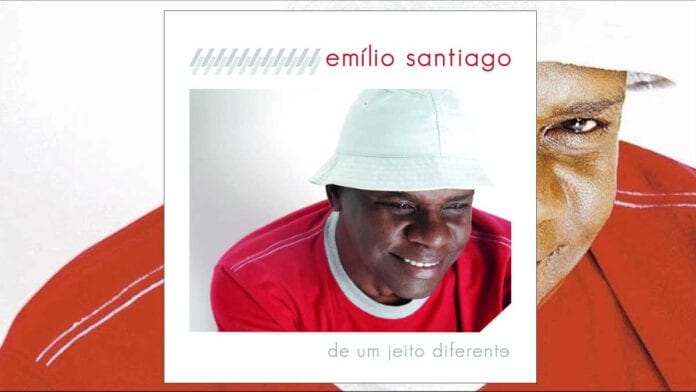 Brazilain crooner Emilio Santiago gave us his best album in years with guitarist Ricardo Silveira producing.
Emilio Santiago's greatest album deserves this perfect match.
---
First published by Connect Brazil, December 21, 2007
Red wine, good friendships. Happily, some things get better with time.
That's certainly the case for Brazilain crooner Emilio Santiago who, ever since his career was resurrected by the Aquarela Brasileira series years ago, established and then redefined his unique place in contemporary Brazilian music.
Some say his sound was a throwback to Brazil's pre-Bossa 50's when another Brazilian crooner – Dick Farney – reigned supreme over the musical landscape in Rio and beyond.
Farney was a staple of young carioca teens back then, on a plateau shared only by Sinatra when the topic of the day turned to the latest and greatest jazz singers. And so it is, still today with Santiago's sound.
Set aside his richly-toned tenor and you'll discover why.
Brazil's one of a kind voice
Santiago's songs have depth: in his easy phrasing, in his immutable style. He also hand-picked these 15 songs for a small group approach and then settled into a comfortable relationship with a new producer – guitarist Ricardo Silveira.
It's a perfect match. As a performer, Silveira in many ways mirrors the best qualities of Santiago's talent.
The nuance and perspective that can only be found in the hands of a master of the Brazilian guitar shape Santiago's performance in a way that we'd not heard before.
Stylistic contrast and artistic complement become the ebb and flow of this album and this simple setting absolutely percolates with the creative effect.
Here, even the headlines are understated.
We all know that experience shows when it comes to worldly expression and these songs, from Jobim's reverent 'Dindi' to Victor Young's 'My Foolish Heart' (an obvious dedication to Farney), are perfect examples of how a truly great performer can reward us with a simple song.
Here's a singer at the top of his game: His music invites you to listen and then compels you to stay. That's reason enough to consider 2007s De Um Jeito Diferente as Emilio Santiago's greatest album.
De Um Jeito Diferente
De um Jeito Diferente
Calma
Água de Coco
Não Me Balança Mais
Olhos Negros
Desilusion
Disfarça e Vem
Um Dia Desses
Até o Fim
Contradição
Valeu
My Foolish Heart
E Era Copacabana
Dindi
Moça Flor
And our 'One Track' for Emilio Santiago's Greatest Album?
Here's 'Não Me Balança Mais', Emilio Santiago's duet with Mart'nalia from De Um Jeito Diferente:
Stories like 'Emilio Santiago's Greatest Album' are what we do. Why don't you join us?
Sign up for our emails on music, travel, friends and fun. Listen to our 'always live' streaming station and our 12 streaming music channels, always free. Browse our Lifestyle Directory. Click here to like our Facebook page and here for Brazilian events coast to coast.