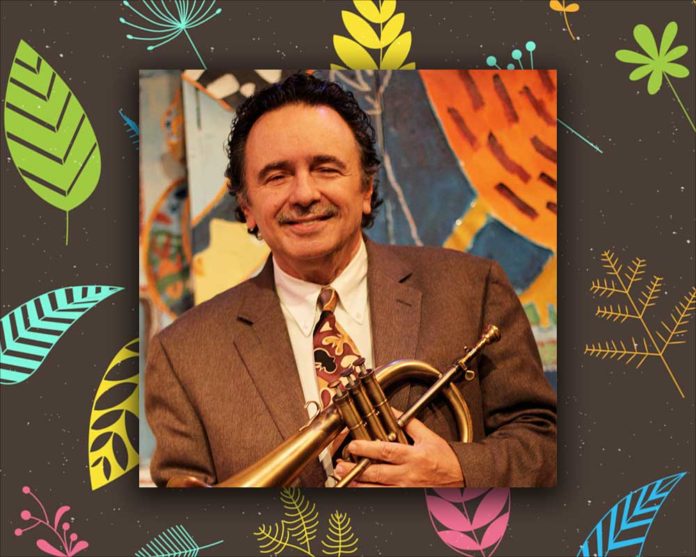 Legendary Brazilian Jazz trumpeter Claudio Roditi is in the fight of his life against prostate cancer. Here's how you can help.
It's Scott Adams and let me take a minute of your time to ask for your help in support of legendary Brazilian jazz trumpeter Claudio Roditi, who is fighting the battle of his life with advanced prostate cancer.
A Go Fund Me page has been set up to help Claudio in his greatest time of need. The goal is $100,000 and we are nearly three-quarters of the way there.
You can make a difference.
Click here to help Claudio Roditi win his fight against prostate cancer
Claudio Roditi's biggest challenge will not be faced alone
It'll be tough, but this is a fight he can win with your donation of any amount. When you help Claudio Roditi win his fight, you'll be standing shoulder to shoulder with Claudio and hundreds of fans and fellow musicians including Jon Fadis, New York Voices and Ricardo Peixoto, Luciana Souza, Randy Breck, Artuo Sandoval and so many more who are stepping up to help a great musical friend.
A long war
Taken from the Go Fund Me page, John Lee has written: "Last year he was diagnosed with prostate cancer and a tumor that was considered too dangerous to remove until it could be shrunk. To make matters worse, the cancer had metastasized into his lung and lymph nodes."
"After receiving chemotherapy we were all encouraged when his numbers decreased and the tumor had shrunken some. Unfortunately this long battle started to cause additional problems and this week he was admitted to Memorial Sloan Kettering hospital in New York. His CAT scan detected the cancer growing again and he must now undergo more chemotherapy."
A Brazilian Jazz legand
Born in Rio, Claudio Roditi left Brazil in 1970 to study at Boston's Berklee College of Music. He moved to New York City a few years later, where his talent and style influenced the music of Herbie Mann's Brazilian Jazz albums, along with Paquito D'Rivera, Dizzy Gillespie and Mark Murphy, to name but a few.
In one sense, Roditi is a trailblazer for many of the Brazilian jazz stars who left their homes in Brazil for music studies in Boston. Musicians we've come to love over the years, including Leo Gandelman, fellow trumpeter Marcio Montarroyos and others.
Claudio Roditi's connections to The Sounds of Brazil go back to the earliest days of my radio show, in fact, well before it's broadcast debut in 1992. His debut album Red On Red was released in 1984, featuring a young Brazilian vocalist by the name of Kenia.
Years later, she sent me the CD as a result of an afternoon phone call. The conversation began with her excitement at being included on the album, but soon turned towards her admiration for the Brazilian be-bop horn player, who like herself, was from Rio de Janeiro.
I became a fan of both musicians because of that conversation.
Giving back, giving hope
The lessons we learn from the circle of life remind us to savor each day and every experience, much like how we enjoy the role music plays in our lives: a surprising turn of a lyrical phrase or perhaps um samba de uma nota só.
So, as you think about what you can do to help Claudio Roditi win his fight against the Big C, please know that he's giving it his all.
It's not the arrangement that he's practiced for, but it's the tune he's now expected to play.
I have a request for you, too. Thanks for playing your part.
~ Scott Adams, The Sounds of Brazil!
To contribute to Claudio Roditi's Go Fund Me page, click here.