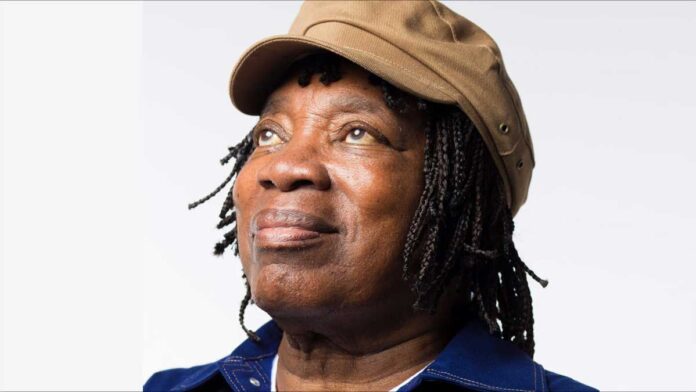 His Final Tour Visits The USA, Italy, Portugal, the UK, and Cities across Brazil
Milton Nascimento says goodbye to live concerts, but not to his music.
---
by Scott Adams
Milton Nascimento has an amazing 60-year career. He has given Brazilian music fans more than we could have ever hoped for.
Now, Brazil's beloved vocalist and songwriter is ready to step away from the spotlight. 2022 will mark Milton Nascimento's final concert tour. This means an end to life on the road – but not his music – when Milton Nascimento says goodbye.
The announcement came on Sunday night, May 15th, via aultimasessaodemusica.com.
Nascimento delivered the message personally in a heartfelt video. "Music has broadened my horizons," he said. "In six decades, it took me to the four corners of the world. The other thing that music gave me during these years on the road was the great friendships. I often say that without friendships my life would never have been what it is – and neither would my career."
Milton's musical friends are responding with support and tribute recordings of their own. Among them are two pianists. Both Antonio Adolfo and Gregg Karukas have released albums dedicated to Nascimento's music.
Nascimento has even named his final concert tour as A Última Sessão de Música (The Last Music Session). The title comes from his 1974 album Milagre dos Peixes.
The 17-show tour begins in Rio de Janeiro in early June 2022. It will end in his hometown of Belo Horizonte in mid-November. The itinerary will bring Nascimento to a number of Brazilian cities. International venues include Italy, Portugal, the UK, and the United States.
The tour centers around Milton Nascimento's 80th birthday on October 26th.
The 'Last Tour' Setlist
Wondering what the setlist will sound like? Nascimento has assured us that his final concert tour will be a musical retrospective.
Expect to hear many of the songs we love before Nascimento says farewell. 'Ponta de Areia', 'Encontros e Despedidas' and even his first hit song 'Travessia'. "But," says Milton, "The rest is a surprise!"
Milton Nascimento will have plenty to choose from. To date, he's recorded 44 albums. He's won five Grammy awards. Impressively, Nascimento received an Honorary Doctorate of Music from Boston's Berklee College of Music in 2016. Fittingly, Milton Nascimento will return to that city to perform this fall.
Milton Nascimento's Stellar Career
In 1967, Nascimento's 'Travessia' took 2nd place in Rio de Janeiro's International Festival of Song. He also won an award for best performer. During the festival, Nascimento was approached by one of the judges, Eumir Deodato. Deodato signed Nascimento to his first recording contract, with New York's Verve Records.
Nascimento recorded his first album in Brazil that year. Then, he flew to the U.S. in 1968 to record the album Courage. The international flavor of these early days set a path that would influence Milton Nascimento's career for decades.
Nascimento's career has been a balance between Brazil and beyond. Between global partnerships and a group of 'rising star' musicians from Minas Gerais.
Saying Goodbye: A Personal Message From Milton Nascimento
Naturally, an event like Milton Nascimento saying goodbye to performing is bittersweet. This is true for lifelong fans but also for Nascimento himself. And even though Milton Nascimento is preparing for his final concerts, he won't be leaving music.
"I'll stop doing shows like this, touring," he said. "But I won't stop writing or singing. If anything happens in life, I'll be back."
Those who have met Milton know him as a gentle soul, so he concludes with this message for fans worldwide.
"A Última Sessão de Música is the tour that will announce my farewell to the stage. From music, never. You are expected to complete this journey with me!"
Watch the video, below.
Music, Travel, Friends and Fun! 2022 Marks Connect Brazil's 25th Year
Milton Nascimento Says Goodbye
Stories like 'Milton Nascimento Says Goodbye' are what we do. Why don't you join us?
Sign Up for our e-letter. Listen to our 'always live' streaming station and our 12 streaming music channels, always free. Browse our Lifestyle Directory. Click here to like our Facebook page and here for Brazilian events coast to coast.
Dates for Milton Nascimento's A Última Sessão de Música Concert Tour
June
11 – City of Arts – Barra da Tijuca, Rio de Janeiro
15 – Turin Jazz Festival 2022 – Italy
21 – Union Chapel – United Kingdom
23 – Coliseus dos Recreos – Portugal
26 – Cine-Teatro Avenida – Portugal
29 – House of Music – Portugal
July
02 – Cetro Circo – Portugal
10 – Le Fenice Theater – Italy
August
06 – Jeunes Arena – Rio de Janeiro
07 – Jeunes Arena – Rio de Janeiro
26 – Unimed Space – São Paulo
27 – Unimed Space – São Paulo
September
30 – The Parker – Florida
October
06 – Town Hall – New York
09 – Berkeley – Massachusetts
16 – University of California, California Theater
November
13 – Mineirao – Belo Horizonte
Milton Nascimento Says Goodbye: The Video Announcement