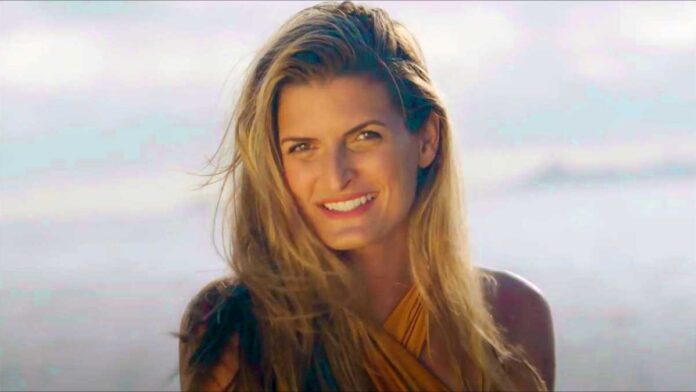 A pair of new singles are ready to help make the most of the sunshine season.
Preview Daniela Soledade's summertime Bossas from Blue Line Music along with an early peek at the albums, too.
---
Daniela Soledade
Rio de Janeiro is home to generations of talented Brazilian singers, including vocalist Daniela Soledade.
There's no doubt that her family tree has deep roots in Rio's music community. Both her father and grandfather partnered and performed with the top Brazilian musicians of their day. It's a long list that includes Antonio Carlos Jobim, Vinicius de Moraes, Tim Maia, Gilberto Gil, and Ivan Lins.
This summer, Daniela gives voice to a pair of new singles. And she's preparing to release her second album, following in the footsteps of 2019s A Moment of You.
Here's a preview of what to expect this summer.
'O Pato'
From the Blue Line Music album Jazz Samba Pra Sempre By Nat Najar.
Single release: May 13
Album release: June 17
2022 marks 60 years of Jazz Samba, the landmark 1962 album by Charlie Byrd and Stan Getz. This is the recording that launched Bossa Nova to international stardom.
Nate Najar pays homage to the spirit and iconic repertoire of Jazz Samba with Jazz Samba Pra Sempre (Jazz Samba Forever!), a loving "reimagining" of this seminal album.
Daniela Soledade (so-leh-dah-gee) guests on two tracks. Her lovely version of Joao Gilberto's 'O Pato' and Ary Barroso's 'É Luxo Só', with her own unmistakable warmth and intimacy.
Playing Charlie Byrd's own guitar, Najar is joined by a talented group of musicians. Each is handpicked for this special tribute album including tenor sax player Jeff Rupert.
Importantly, Najar's rhythm section musicians also have unique connections to 1962's Jazz Samba. Herman Burney plays the same instrument that Keter Betts played on the original Jazz Samba recording. And drummer Chuck Redd's resume includes time with the Charlie Byrd Trio.
Together, these four musicians navigate the tracklist with equal parts reverence and invention.
'O Pato' from Nate Najar's upcoming album Jazz Samba Pra Sempre
Hear This Song On:
Also On These Channels
'Nothing Compares'
From the Blue Line Music album Pretty World by Daniela Soledade.
Single release: May 13
Album release: August 5
In addition to appearing on Nate Najar's Jazz Samba Pra Sempre, Daniela Soledade is ready to release her second full-length album, Pretty World, later this summer. She describes the nine-song album as "a musical exploration of all the Love that exists in this life."
Recorded in Rio de Janeiro, Pretty World features Daniela's intimate and exquisite vocals with an organic and soulful production. The title track, a 1967 composition by pianist Antonio Adolfo, features a special guest appearance by the composer himself.
A gifted songwriter, Daniela collaborated with Bossa Nova icon Roberto Menescal to compose 'Como É Gostoso Sonhar (It's So Good To Dream)'.
Pretty World features both legendary and new compositions from Daniela, her father Paulinho, and her grandfather Paulo. Well-loved melodies from Michael Franks and Antonio Carlos Jobim are given the Soledade touch to round out the collection.
'Nothing Compares' from Daniela Soledade's upcoming album Pretty World
Hear This Song On:
Also On These Channels
Music, Travel, Friends And Fun! 2022 Marks Connect Brazil's 25th Year.
Preview Daniela Soledade's Summertime Bossas
Stories like 'Preview Daniela Soledade's Summertime Bossas' are what we do. Why don't you join us?
Sign Up for our e-letter. Listen to our 'always live' streaming station and our 12 streaming music channels, always free. Browse our Lifestyle Directory. Click here to like our Facebook page and here for Brazilian events coast to coast.