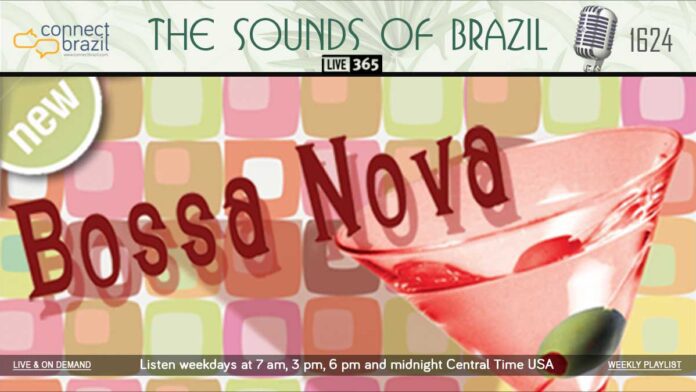 SUMMERTIME SAMBAS AND THE NEW BOSSA BEAT
| Air Date: 07-16-23 through 07-23-23
| On-Demand: 07-16-23 through 07-30-23
Live365.com is the official streaming radio partner for The Sounds of Brazil!
This two-hour program airs 4X daily on our streaming Station. Listen Monday to Friday at 7 am, 3 pm, 6 pm, and midnight Central Time (US). Weekend times, too:
On The Radio: Listen to The Sounds of Brazil every Sunday, 2-4 pm on Chicago's 90.9 FM WDCB and streaming live at wdcb.org.
On-Demand: Click here to listen to this program anytime: through July 30, 2023.
Sign up for our emails on music, travel, friends & fun. Click here to like us on Facebook.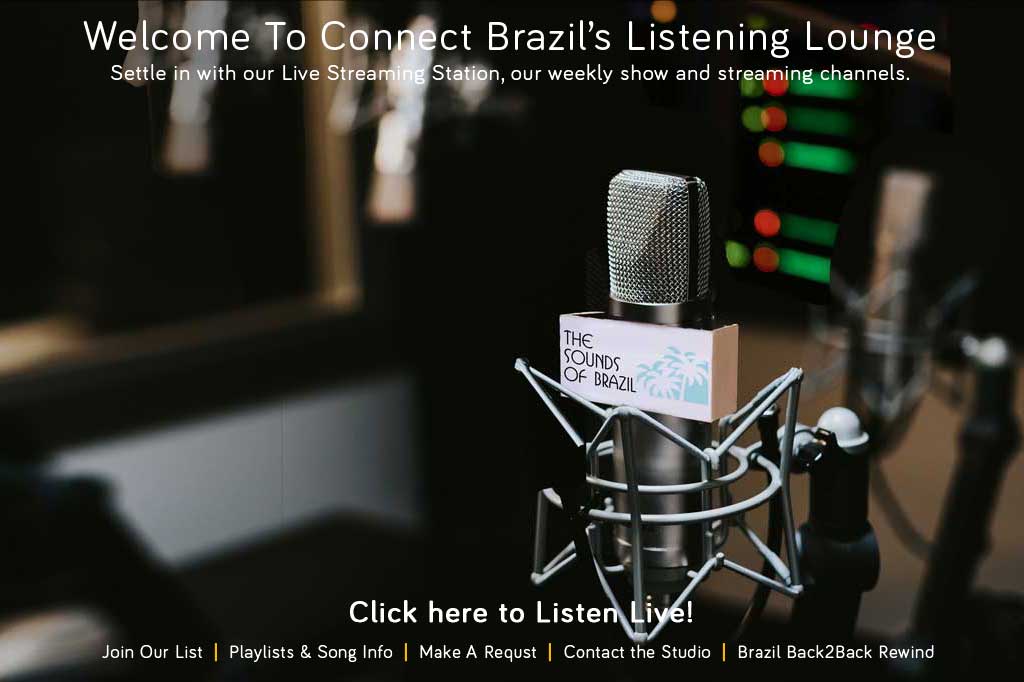 Daily Listening Schedule | Time Zone Converter | Brazil Back2Back
Make A Request | Send a message to Scott
My Producer's Notes
Welcome once again!
It was a simple question that brought an unexpected response, and it came at the end of dinner with a music label exec in Rio de Janeiro. As we capped off our meal with a few fingers of aged sipping cachaça I asked, "When it comes to the rest of the world, what do you think is Brazil's most popular music?"
He replied without hesitation: "Samba. It's always Samba."
His answer surprised me, not only because of its immediate arrival but also because I had not even considered it against my own firmly held opinion: Bossa Nova.
My point is that Bossa Nova is a worldwide musical phenomenon – has been for decades. But now it's time to tune in to Bossa's future. The New Bossa Nova. It's an interesting story and you can read it here.
Enjoy,
Scott Adams, Program Host
The Sounds of Brazil!
This week's top topics:
Brazil Back2Back: Always two of a kind and always two in a row. Listen at the top of the hour at 11 am, 2 pm and 5 pm CT every Monday, Wednesday, and Friday on our streaming station.
~ ~ ~
Make a date with the Events page at Connect Brazil: Live music, a new restaurant, an outdoor party or an art show, chances are you'll find it in our Events section. Or easily add it yourself… it's always free! We're adding more events as they occur every day.
~ ~ ~
Sunday's Brazilian Brunch always features the softer side of Brazilian song. Reimagine your Sundays. Only on our streaming station. Join us 'Live' Sundays only, for three full hours beginning at 5 am and 9 am Central and then again at 2 pm and 8 pm from the player.
~ ~ ~
Requests pay off because you get to hear your name and song on The Sounds of Brazil, and maybe even win a Brazilian CD for yourself and a friend when I play yours. Request a song, artist or style when you visit the Lounge to place a request!
~ ~ ~
This Week On The Sounds of Brazil
Hour 1: Summertime Sambas and The New Bossa Beat
Set 1: The Sounds of Brazil Opening Theme
Café Roma<>Brass/Cafe Roma 3
Rainha<>Toco & Nina Miranda/Memorias
Out of Time<>Deodato/Summer Samba
Welcome to the Brazil Club Lounge
Don't Wait For Love<>Will Downing/Moods
Special Announcement
Set 2:
Introduce Our Next Set
Aguas De Marco<>Joao Gilberto/Joao (White Album)
Super Ambient<>Bossacucanova/Ipanema Lounge V.1
Introduce Next Song
Brisa Mar<>Sabrina Malheiros/New Morning
Wake Up<>Torcuato Mariano/Lift Me Up
Novo Visual<>Marcos Valle/The Best of Marcos Valle
Set 3: Introduce This Week's Spotlight Song
Oração Ao Tempo<>Djavan/Aria Ao Vivo
Half A Minute (Live)<>Basia/Clear Horizon: The Best of Basia
Brasileiro<>Ray Obiedo/Sticks & Stones
Hour 2: Summertime Sambas and The New Bossa Beat
Set 1:
One Night In Rio (Ipanema Chill)<>DJ Maretimo/ Nightflight Rio
Sensual Bossa<>Caibedo Island/Caibedo Tale
Welcome To Our Second Hour
Adriana<>Wanda Sa/Vagamente
Adriana<>Rosalia de Souza/Garota Moderna
Bellavista<>Barrio Jazz Gang/Spectrum
Special Announcement
Brazilian Soul<> The Knocks feat. Sofi Tukker/NY Narcotic
Set 2:
Introduce Brazil Back2Back: Made In Chicago
Samba Pra Luiz<>Luciano Antonio/Sem Palavras
Sem Voce<>Cecy Santana/Single
Introduce Next Song
How Insensitive<>DJ Chul-E & Jobim/ (Suntrust Mix)
Like Ours<>Tom & Julie/Bossa Tres Jazz 2
Bayu-Bayu<>Soul Bossa Trio/Soul Bossa Trio
Set 3:
Tanto Tempo<>Bebel Gilberto/Tanto Tempo
Giraffe In Green<>Jun Miyake/Post Modern Bossa
~ ~ ~
Next Week on The Sounds of Brazil:
We'll celebrate Antonio Carlos Jobim's half-birthday with two not-to-be-missed hours filled with 'The Spirit of Jobim'!
I hope you'll enjoy the show and please – tell a few friends about us! It's always great to share the music.
Whether it's your radio, your computer at work or your tablet or smartphone, thanks for tuning in! I really appreciate it, and please tell a friend or two about us.
And don't forget about our weekly broadcasts in Chicago: Sundays at 2:00 pm Central on 90.9 FM WDCB and wbcb.org.
View our complete daily broadcast schedule here.
'SUMMERTIME SAMBAS AND THE NEW BOSSA BEAT'
The Connect Brazil Video of the Week: