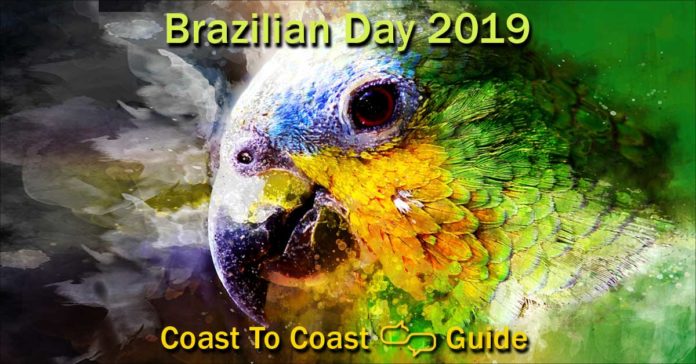 Our 'Brazilian Day Coast to Coast 2019' guide is ready and waiting to fill up summer's final weeks with dozens of events, from concerts to street parties and festivals. Find one near you.
Brazilian Day! It's Brazil's day to shine, to stand out from the rest of the world and be recognized. In fact, there is no other cultural event on the calendar that is more singularly Brazilian, not even Carnaval. It appeals to Brazilians worldwide and to those who want to add a little more Brazil their lives by joining in the celebration!
While the official day marks Brazil's Independence Day on September 11th, this year's Brazilian Day 'season' runs from early August to late September.
Not listed? Add your Brazilian Day event here. It's free!
This year, Connect Brazil's Brazilian Day Coast to Coast guide is honored to include nearly 50 events, spanning the country from New York to Los Angeles, from Miami to Seattle and from Chicago to Houston.
Highlights include US concert tours for Daniela Mercury and Vanessa da Mata and New York City's Brazilian ay street festival on September 1st. This year, a Brazilian jam Yacht Cruise around Manhattan has been added.
Get the Connect Brazil e-letter
The 23rd Brazilian Film Festival of Miami takes place over several days following Brazilian Independence Day.
Farther west, one of America's largest and longest-running Brazilian Festivals kicks of its 10th anniversary celebration with Monica Salmaso and Guinga in concert for Colorado's Brazil Fest.
Ivan Lins gets the season for Brazilian Day Coast to Coast 2019 underway in mid-August with a Destination Event that's worthy of a round trip ticket to see him on stage his Big Band (Brasilidade Geral?) at the Hollywood Bowl with guitarist Lee Ritenour, Dianne Reeves, Dave Grusin and Luciana Souza.
And totally in keeping with festive nature of Brazilian gathering, this year's Brazilian Day Coast to Coast 2019 guide includes the PortuBraza Festival in San Francisco takes over Six Flags Discovery Kingdom for a day of music and family fun.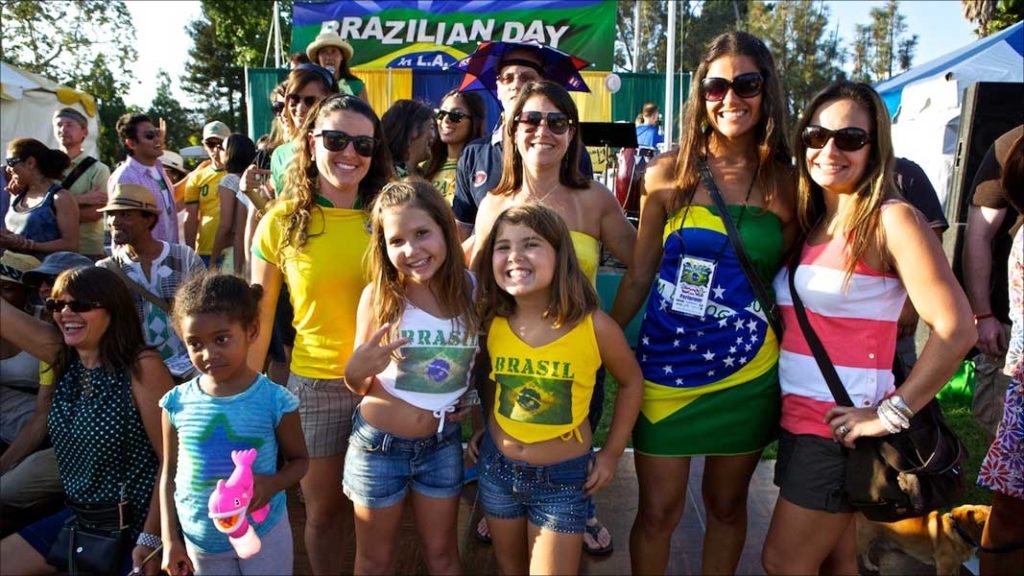 ---
Brazilian Day Coast to Coast 2019 is available for sponsorship. Contact Connect Brazil's Concierge for details.