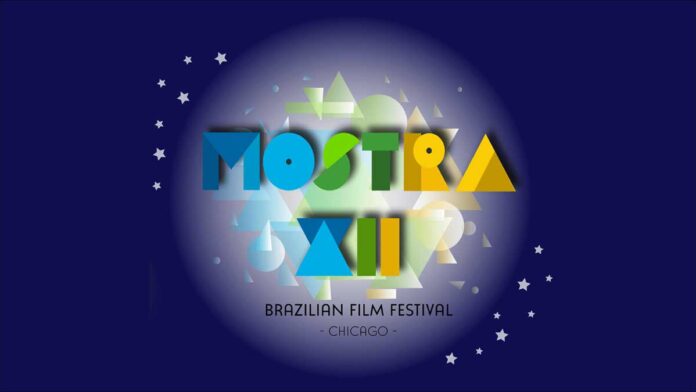 Chicago's Brazilian Film Festival MOSTRA returns with additional live screenings this year.
Or enjoy 26 contemporary Brazilian films – with English subtitles – in cozy homebound comfort for your own 'big screen' experience, coast to coast.
---
PRESS RELEASE
Chicago's Brazilian Film Festival – the largest Brazilian movie festival of the Midwest – is coming up: between November 3-14, 13 feature and 13 short films with a social conscience will be presented free of charge on in-person and virtual screenings.
Chicago, IL (10/20/2020) — Good news for Chicagoan fans of Brazilian movies: after last year's edition held completely online due to COVID-19, Chicago's Brazilian Film Festival MOSTRA is back next month with a few in-person screenings. Between November 3-14, 26 feature and short films with a social conscience will take place both online and at schools across Chicago. Attendees will have the chance to take part in virtual discussions with filmmakers after some of the screenings.
The 12th edition of MOSTRA will kick off on November 3 with an in-person opening ceremony at the Instituto Cervantes and the screening of Through Ernesto's Eyes (Ana Luiza Azevedo). For the closing ceremony, the festival selected the movie Three Summers (Sandra Kogut), which will be presented online, followed by a discussion with the director. The Chicago Department of Public Health (CDPH) protocols to avoid the spread of COVID-19 will be in place according to each venue's guidance.
MOSTRA's lineup includes Pacarrete, Us By Us, Babenco: Tell me when I die, Joao o Maestro, and more. Click here to see the full program and information on the COVID-19 protocol on each venue. All films will be screened in Portuguese with English subtitles. All screenings are free of charge, except the Opening Night.
"After 19 tough months, we are very happy with the chance to bring people back to the theaters, even for just some of the screenings, and to share the emotions that the movies bring to us," said Ariani Friedl, founder, and director of MOSTRA. "Last year's virtual festival was a challenging but successful experience that we are excited to continue this year. It was very exciting to see people from all over the U.S. watching Brazilian films with us and engaging on the discussion panels."
US and Chicago Premiers
We are proud and pleased to announce that MOSTRA XII will feature seven Chicago Premieres and four US Premieres.
Here are the details. Visit MOSTRA's website for updates and more.
Aos Olhos de Ernesto (123min. ) – Ano 2019 – Nov 3 – 5:30 PM – Cervantes
Premier in Chicago.
Nóis por Nóis (103min.) – Ano 2017 – Nov 5 – 6:00 PM – Purdue
Premier in Chicago and USA.
O Último Jogo (99min.) – Ano 2018 – Nov 8 – 5:30 PM – Indianapolis
Premier in Chicago and USA.
Pacarrete (97min.) – Ano 2019 – Nov 11 – 5:30 PM – NU
Premier in Chicago.
Três Verões (93min.) – Ano 2019 – Nov 14 – 5:30 PM
Premier in Chicago.
João, o Maestro (104min.) – Ano 2017 – (Virtual) – Nov 6 – 6:00 PM
Premier in Chicago and USA.
Um Dia com Jerusa (73min.) – Ano 2020 – (Virtual) – Nov 7 – 6:00 PM
Premier in Chicago and USA
About MOSTRA
Friedl, a Brazilian citizen who has lived in Chicago for over 40 years, explains MOSTRA offers a great opportunity for Americans to learn more about different sides of Brazilian culture.
The new virtual format of MOSTRA XII is sponsored by Partners of the Americas, the Brazilian Consulate General, United Airlines, the universities of Chicago, Northwestern, Columbia, DePaul, Loyola, Purdue, the Cervantes Institute, and many others.
MOSTRA is organized by the Illinois and São Paulo Chapters of Partners of the Americas, NGO created in the 1950s, during the Kennedy administration, with the objective to serve, connect and change lives through volunteerism.
For the festival's program, visit https://mostrafilmfestival.org/xii/.
Contact Information
Ariani A. G. Friedl
MOSTRA Founder and Director
Board Member, IL Chapter
Partners of the Americas
Phone: (312) 427-0584 / Cell: (708) 347-1880 (WhatsApp!)
Email: ariani@mostrafilmfestival.org
About Partners of the Americas:
Partners of the Americas' mission is to work together as citizen volunteers from Latin America, the Caribbean, and the United States to improve the lives of people across the western hemisphere. The Illinois-Sao Paulo partnership is one of the 120 chapters and 60 partnerships. We have done projects in Sustainable Architecture Fruit Tree Planning, Professional and Business Exchanges, Music Education, Occupational Therapy, Green Technology, and more.
Learn more at http://illinois-saopaulo-partners.org/ National website: www.partners.net
---
Press Releases like 'Chicago's Brazilian Film Festival' are what we do. Why don't you join us?
Sign up for our emails on music, travel, friends and fun. Listen to our 'always live' streaming station and our 12 streaming music channels, always free. Browse our Lifestyle Directory. Click here to like our Facebook page and here for Brazilian events coast to coast.