Connect Brazil's weekly digest keeps you informed and up to date with the best of Brazil. What will you discover?
---
Ella & The Bossa Beat is one of several new groups shaping the future of Brazilian pop. Read more about their young lead singer and the generational talent which drives their sound.
A week's worth of Brazilian lifestyle stories and more waiting on the homepage at Connect Brazil.
COVER STORY: Catching up with Ella & The Bossa Beat
There's something exciting going on with Brazilian music these days. A generation of Millennial music makers is pushing the music forward, in contrast to the more-or-less, laidback attitude held by many just a few years ago.
It's happening in Brazil with a brace of rising stars, and it's happening here in America, too, where Florida is a hotbed for the Brazilian American sound.
So, loyal listeners to our streaming channels and always-live streaming radio station are already familiar with Ella & The Bossa Beat and 2020's debut of My Remedy.
The group's creative core is familial, led by vocalist and pianist Ella Borges and her dad, Magrus Borges, the talented percussionist with Bebel Gilberto's latest album and leader of the popular Brazilian jazz group Magrus & The Rainforest Band.
These two compose and produce every song together, including a pair of new tunes perfect for our video playlist of Hot Brazilian Summer Sounds.
Ella shared her creative notes for both songs. Read and listen, here.
Don't miss two in a row from Ella & The Bossa Beat on our streaming station this Friday!
LISTEN LIVE THIS FRIDAY
Plan to join me for Brazil Back2Back this Friday when I'll play two in a row from Ella & The Bossa Beat on our live streaming station (8/27). Top of the hour, at 11 am, 2 pm, and 5 pm CT for two in a row.
Use the Connect Brazil Listening Lounge: Always free, always live.
Scott Adams, Midday Host
TOP STORIES
Feature: Ready to retrace an epic Brazilian adventure? How about four of them?
Music: The true story behind Daniela Soledade's lovely and romantic 'Você'.
Food & Drink: Meals worth remembering: A look back at Fogo de Chao's summer menus.
People: Two famous Brazilian Ameican jazzers have birthdays this week. Who are they?
Picture of the Day: Always a unique way to add to your day. Visit our homepage.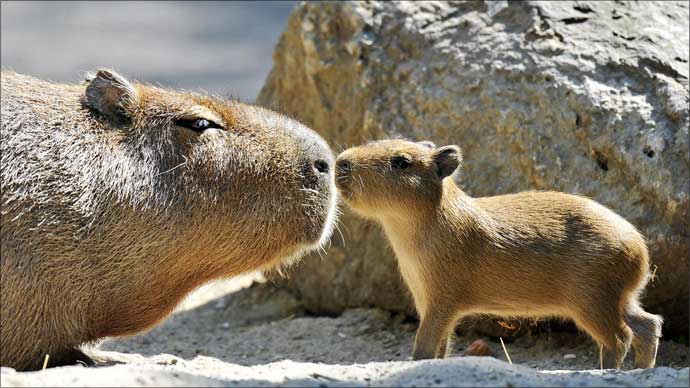 Connect Brazil's Weekender arrives in your inbox next Thursday! Read a current issue and sign up here.
This Week's Spotlight Song: George Duke – Summer Breezin'
Listen for this song on our streaming channels, including Bossa Nova Love Affair, Brazilian Jazz, XODO!, and The Sunday Brazilian Brunch.
STREAMING MUSIC NEWS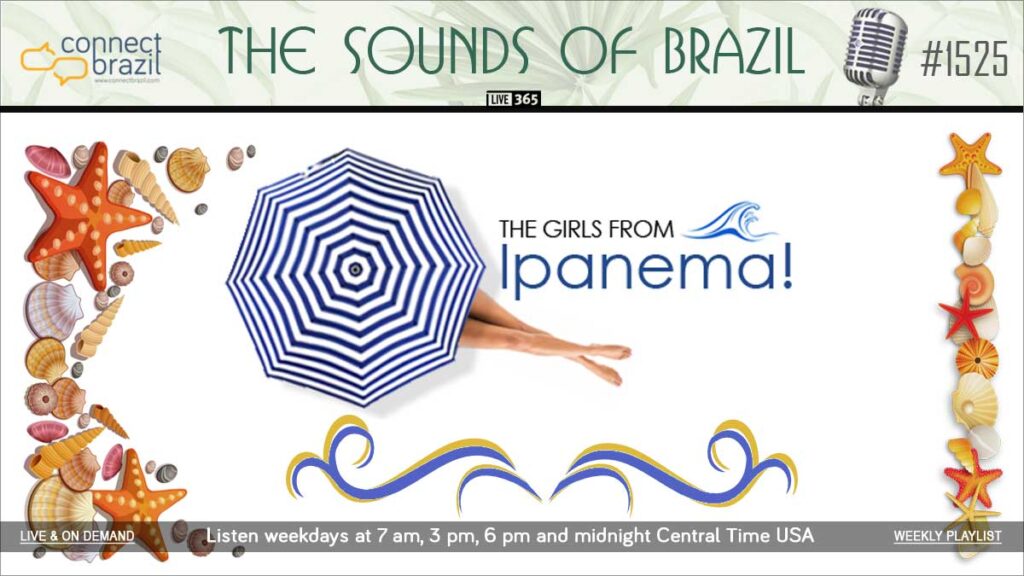 It's one of our most popular radio shows of the Sunshine Season: The Girls from Ipanema on The Sounds of Brazil. Two hours and 15 of Rio's best female voices! Listen 4 X daily and on-demand through September 5th. The playlist and Producer's Notes are here.
Our newest affiliate is off to a great start withour weekly show! We are very pleased that Philadelphia's ijazzglobal.com is now streaming The Sounds of Brazil every weekend, Sundays at 10 am. Listen here!
ON OUR STREAMING STATION
Unique. That's The Sounds of Brazil's streaming station at Connect Brazil! Spend an hour with our jazzy blend of breezy Bossas and crossover hits from both sides of the equator. We are America's only 'Always Live' streaming station for Brazilian music.
Tune in weekdays for The Midday Show with Scott Adams and relax every evening with our jazzy Quiet Nights program. Saturdays are reserved for Bossa Nova Breeze – all day, all night – and there's always a place at the table waiting for you with The Sunday Brazilian Brunch!
More ways to make the Summer of '21 one to remember. Here's a trio of tunes that fit the bill. Listen for them on our streaming station this week:
'Who's In Love Here' – Ivan Lins
'Flying Free' – Eric Roberts (Instrumental)
'Quando Voce Voltar' – J. Marino & Friends Featuring Lois Albez
Listen for these songs on our always-live streaming station, and click here for all 10 of our streaming music channels.
Check out Connect Brazil's Listening Lounge.
Brazil Back2Back
Always two-of-a-kind and always two in a row when you listen at the top of the hour, at 11 am, 2 pm and 5 pm (US Central) Monday, Wednesday & Friday.
Here's this week's lineup:
Monday, August 23 – Birthdays for Dori Caymmi & Kenia
Wednesday, August 25 – New Music Wednesday: Roberta Campos, Nathan Mitchell
Friday, August 27 – Ella & The Bossa Beat
Next week on Brazil Back2Back:
Monday, August 30 – '70s Brazilian jazz: Deodato & Astrud Gilberto
Wednesday, September 1 – New Music:

Khari Cabral Simmns

& Torcuato Mariano featuring Djavan
Friday, September 3 –

TBA
Visit the Listening Lounge to listen live, for real-time playlists, or to request your favorite song, style, or musician.
New Music Spotlight: The Knocks (feat. Sofi Tukker) – 'Brazilian Soul' [Acoustic Bossa Version]
Listen for this song on our New Music: Brazil streaming channel.
EVENTS
Connect Brazil's Events section hooks you up with an album launch party for Brasil Trio + 1 (today!), a few early Brazilian Day parties to plan for, plus plenty of summertime concerts, from live club dates to livestream Brazilian jazz concerts.
Check out Chicago's Luciano Antonio, or St. Pete's Nate Najar Trio with Daniela Soledade, or virtual Brazilian cooking and Zumba classes. There's even the return of Brazilian Jazz to San Antonio's Riverwalk.
Plus your pick of full-length, on-demand virtual Brazilian jazz concerts, too.
Click here to browse upcoming events.

THE BRAZILAIN BITES AND BURGERS GUIDE
Browse Brazilian Burgers, cafes, and Pizzarias near you, coast to coast
Fresh tomatoes and garlic. basil, prosciutto, or calabresa, thin-sliced onions (red and white). Hand-tossed dough, wood-burning oven.
What's missing?
The Brazilian touch. With more families of Italian descent living in Brazil than any other place outside of Italy, you know your Brazilian pizza will be spectacular. Because Brazil's pizza experience is waiting for you to discover it, here too.
That's where Connect Brazil's Brazilian Bites and Burgers Guide comes in handy.
You're just a tap or two away from the best of Brazil near you, so plan ahead. Our Lifestyle Directory delivers Brazilian goodness to your table.
Connect Brazil is donating its services to spread the word about the tasty rewards of your support.
We hope that you will do the same by placing an order soon with an eatery near you. Your support makes everything taste better. Even Brazilian picanha burgers!
Ella & The Bossa Beat: Connect Brazil This Week
Stories like 'Ella & The Bossa Beat: Connect Brazil This Week' are what we do. Why don't you join us?
Sign up for our emails on music, travel, friends and fun. Listen to our 'always live' streaming station and our 12 streaming music channels, always free. Browse our Lifestyle Directory. Click here to like our Facebook page and here for Brazilian events coast to coast.