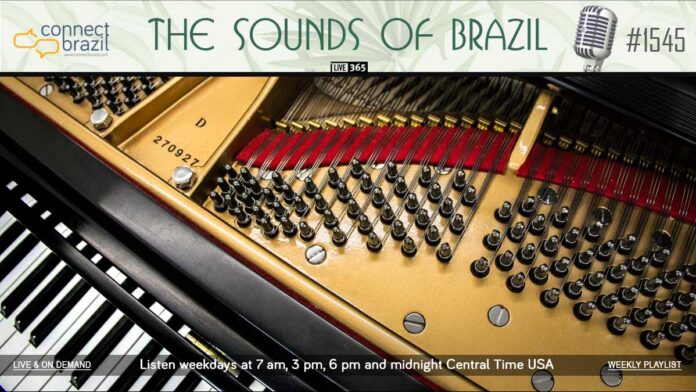 The Warmth of The Brazilian Piano
| Air Date: 01-08-23 through 01-15-23
| On Demand: 01-08-23 through 01-22-23
Live365.com is the official streaming radio partner for The Sounds of Brazil!
This two-hour program airs 4X daily on our streaming Station. You are invited to listen, Monday to Friday at 7 am, 3 pm, 6 pm, and midnight Central Time (US). Weekend times, too:
On The Radio: Listen to The Sounds of Brazil every Sunday, 2-4 pm on Chicago's 90.9 FM WDCB and streaming live at wdcb.org.
On-Demand: Click here to listen to this program anytime through January 22, 2023.
Sign up for our emails on music, travel, friends & fun. Click here to like us on Facebook.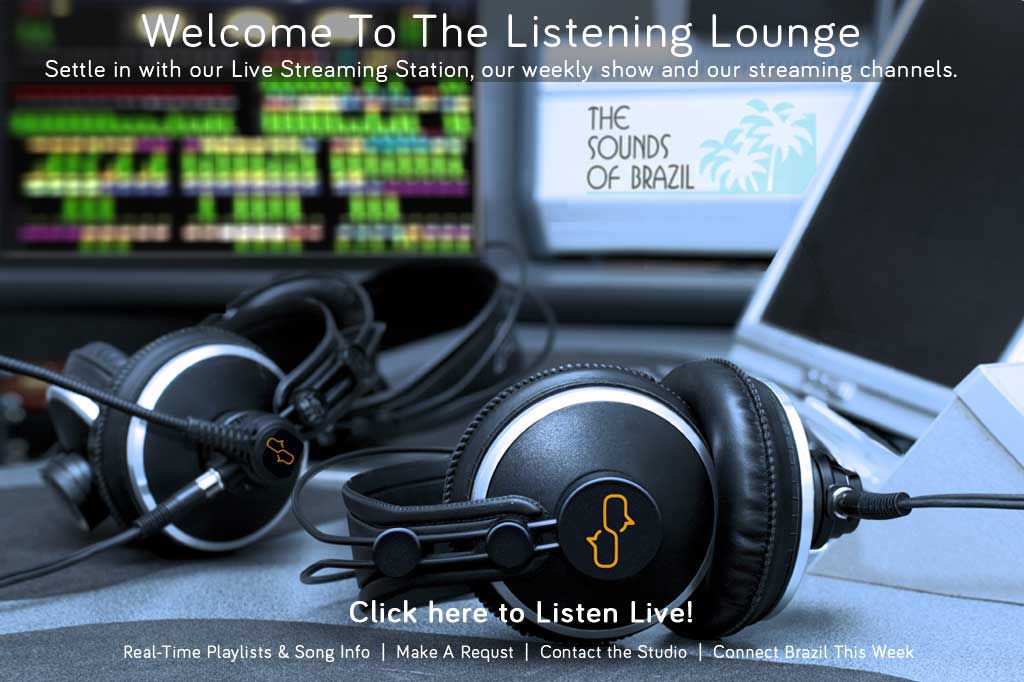 Daily Listening Schedule | Time Zone Converter | Connect Brazil This Week
Make A Request | Send a message to Scott
Welcome, happy to see you here again.
January's arrival brings a new theme for both The Sounds of Brazil and Connectbrazil.com.
'The Warmth of Brazil' is reflected not only in the music you enjoy here on our streaming station, our syncopated program, and our 12 streaming channels but also through the stories we share on our website and our Brazilian Comfort Food Guide.
I think you'll like what we have planned in the weeks ahead and that you'll share it with your friends, too. It begins with The Brazilian Piano.
But where to begin? It's easy to trace a direct path from Jobim to Marcos Ariel's contemporary sound.
And even though Gregg Karukas is not Brazilian, his take on the spirit of Brazilian warmth on 'Rio Drive' resonates with the feeling we all share when thoughts of a sunny day in Copacabana linger.
More? In the 70s, pianist Antonio Adolfo spurred a generational shift away from Bossa to redefine the piano's role in Brazil by plugging into jazz, Brazilian pop and funk. Back then, his piano was electric but for this show, we pair him with his Brazilian Grand to kindle the warmth of Brazilian jazz.
Cesar Camargo Mariano's mastery of those 88's completely reinvents 'Send One Your Love' so completely that it has brought tears to Stevie Wonder's eyes. See and listen below.

Two Luiz's for the Brazilian piano
Luiz Avellar cut his teeth with Milton Nascimento's band before transforming Ivan Lins' 'Meu Pais' for us this week, and Luiz Eça, whose 1964 'Tristeza De Nos Dois' was recovered from the Master's vault at Polygram Brasil.
You'll hear them both on Friday's Brazil Back2Back segment at 11 am, 2 pm and 5 pm Central, right here on our streaming station.
And of course, Jobim… and his home studio piano, featured in a rare recording this week.
Ask anyone or all of these about Antonio Carlos Jobim and they'll remind you of the true value of music: that creative commodity that is lost in the endless avalanche of mp3 downloads all too often these days.
You'll find it again here, with the Brazilian piano.
But first, let's catch up with a few timely tips for the week ahead:
Make A Resolution: To listen to The Sunday Brazilian Brunch. It's perfect for smoothing out the bumps of a busy week. Three full hours every Sunday beginning at 5 am Central, and then again at 9 am, 2 pm and 8 pm. No app is needed when you click the 'play' arrow at the bottom of every page at Connectbrazil.com.
This Sunday, It's three hours of Brazilian Guitars and Saxes, and you are invited to listen live!
~ ~ ~
Here they are! The year's best Brazilian songs! The best Brazilian concerts, stories, and events from 2022. Our annual Best of Brazilian Music Showcase is waiting for you right now!
~ ~ ~
Join Our List and the next issue of our Connect Brazil Weekender e-letter will find its way to your inbox every other Thursday, with the latest music news, virtual concerts, and more. Read a current issue and sign up here!
~ ~ ~
Happy Listening,
Scott Adams
Click on any song to order from Amazon. You'll be supporting The Sounds of Brazil when you do. Thank you!
The Warmth of the Brazilian Piano
Hour 1:
Set 1: The Sounds of Brazil Opening Theme
Rio Sway<>Brian Simpson & Maysa/Out Of A Dream
Mariana<>Torcuato Mariano/Diary
Quando A Gente Ama<>Água Na Boca/Apaixonado (not available)
Welcome to the Lounge            
Bahia Dawn<>Bernward Koch/Laguna de la Vera
Special Announcement
Set 2:
Introduce Our Next Set
Nadia<>Antonio Adolfo/Antonio Adolfo
Under The Sun<>Michael Franks/Rendezvous In Rio
Introduce Next Song                       
Libertar<>Mart'nalia/+ Misturado
Rainha<>Toco & Nina Miranda/Memorias
Long Time Coming<>Bill Cunliffe/Bill In Brazil
Set 3: The Brazilian Minute – Villa Riso
This Week's Spotlight Song
As Praias Desertas<>Morelenbaum-Sakamoto/Casa
Meu Pais (My Country)<>Luiz Avellar/Homenagem a Ivan LinsLittle Lies<> Luca Giacco/Keep Calm and Ultra Lounge 10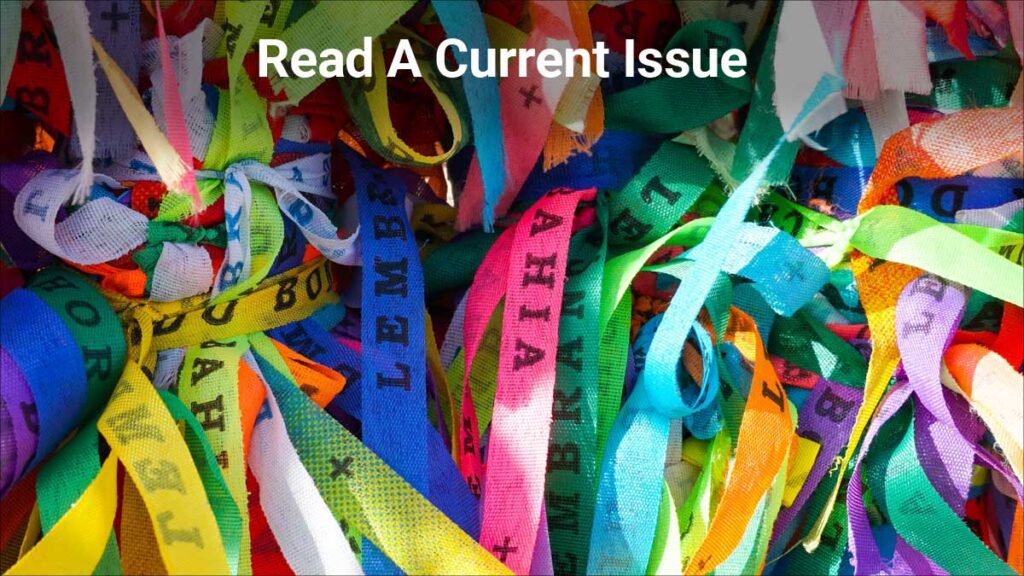 The Warmth of the Brazilian Piano
Hour 2:
Set 1:
Double Rainbow<>Stan Getz/Best of Two Worlds
Welcome to our 2nd Hour
Estrada Do Sol<>Tom Jobim/Composer
Mercador de Siri<> Dori Caymmi/Brasilian Serenata
Wave<>Oscar Peterson/Motions & Emotions
Special Announcement
Wish Upon A Canvas<>Steve Barta/Blue River
Set 2:
Introduce Our Next Set
Language & Love<>Kerry Linder/Sail Away With Me
Calm<>Marcos Ariel/Magic Eyes
Introduce Next Song
Nos Dois<>Milton Nascimento/A Barca Dos Amantes
Tender Storm<>John Klemmer/Brazilia
Rio Drive<>Gregg Karukas/Soul Secrets
Set 3:
To Say Goodbye<>Kevyn Lettau/Kevyn Lettau
Valsa de Uma Cidade<>Azymuth/Carioca
Next Week: Our 'Warmth of Brazil' theme on the radio and our homepage continues with two hours of 'The Brazilian Guitar'. I hope you'll enjoy the program this week, too, and please – tell a few friends about us! It's always great to share the music.
Whether it's your radio, your computer at work, or your tablet or smartphone, thanks for tuning in! I really appreciate it, and please tell a friend or two about us.
And don't forget about our weekly broadcasts in Chicago: Sundays at 2:00 pm Central on 90.9 FM WDCB and wbcb.org.
View our complete daily broadcast schedule here.
The Warmth of the Brazilian Piano on The Sounds of Brazil