Soothing Bossa Nova Vocals? Breezy Brazilian Instrumentals? We've Got You Covered.
Relaxing Brazilian music streaming channels like these are the perfect tonic when you're ready to unwind.
---
A pair of relaxing Brazilian music channels make their listening debut at Connect Brazil today, via AccuRadio. Their arrival comes days ahead of Antonio Carlos Jobim's birthday on January 25th.
Jobim, who knew a thing or two about relaxing music and breezy melodies, set the standard for Bossa Nova's worldwide and generational appeal.
And just like every streaming channel you'll find at Connect Brazil; they are always free to listen to. You can vote for the songs (one to five stars) and create or combine channels for an amazing personalized music mix.
Let's introduce you to our two new Brazilian music streaming channels.
Relaxing Bossa Nova Cover Songs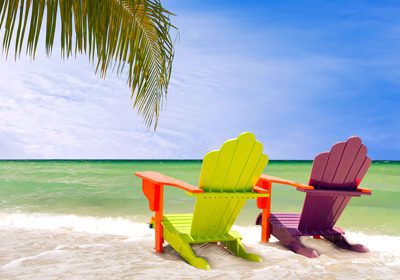 Relaxing Bossa Nova Cover Songs brings a fresh perspective to Brazil's most celebrated rhythm. It does this by reimaging pop radio vocal hits from the 60s to today in the Bossa Nova style.
You'll discover the latest songs from the format's star vocal talents, including Sarah Menscal, Amazonics, Luca Giacco, Ituana, Karen Souza, and Groove da Praia.
Smooth and relaxing these short but sweet songs set a mood that's comforting and calming. Perfect when you're in need of a Brazilian break after a hectic day.
From Fleetwood Mac to Adele, Lady Gaga to Culture Club, Ed Sheeran to Train, Frankie Valli, and The Supremes. You'll find our mix to be a welcome addition to your daily routine.
After all, Antonio Carlos Jobim, who wrote classics like 'The Girl From Ipanema', and 'Quiet Nights of Quiet Stars' once said, "Any song sounds better as a Bossa Nova."
He was right!
Listen to Relaxing Bossa Nova Cover Songs here.
Brazilian Jazz Instrumentals
When words get in the way, turn to our new Brazilian Jazz Instrumentals channel. It's well-stocked with an international playlist of the very best tunes, handpicked to create a listening experience you're sure to enjoy.
This is where supremely soothing acoustic guitars and pianos mingle with the world's best horn players. Ditto for this channel's electric ambiance. with a mix that moves from breezy and bright melodies to quiet jazzy ballads and even Brazilian Chill.
The Brazilian Jazz Instrumentals is where to enjoy the best new singles and albums, too.
Contemporary artists like pianists Carol Albert, Eliane Elias, and Marcos Ariel. Guitarists Sergio Pereira and Nate Najar. How about the 70s and 80's stars? Deodato, George Duke, Manfredo Fest, Azymuth, Stanley Turrentine, and Jobim? Then there are 60s Brazilian Jazz icons like Herbie Mann, Grant Green, Charlie Byrd, and Stan Getz.
Each and every song is meant to surprise and delight the Brazilian Jazz lover in you.
Listen to Brazilian Jazz Instrumentals here.
Relaxing Brazilian Music Streaming Channels: Curated with Care, Programmed with Passion
Connect Brazil is dedicated to fans of Brazilian music and to supporting the musicians who create the music we love.
Each of our 16 streaming channels carries this promise. From our BossaNovaville channel to Women of Brazilian Song.
Check out The Milton Nascimento channel, Bossa Nova Love Affair, and the Sunday Brazilian Brunch.
You'll always find the latest and hottest Top 100 songs on our New Music: Brazil channel. Or settle in with Connect Brazil's live streaming station for your daily listening routine.
You're invited to explore all of them, anytime and anywhere.
Looking Ahead
2023 promises to be an exciting year for Brazilian music. I hope you'll enjoy Relaxing Bossa Nova Cover Songs and Brazilian Jazz Instrumentals, and share them with your friends.
Meanwhile, we'll stay busy working on what's next!
Music, Travel, Friends, And Fun!
Relaxing Brazilian Music Streaming Channels
Stories like 'Relaxing Brazilian Music Streaming Channels' are what we do. Why don't you join us?
Sign Up for our e-letter. Listen to our 'live' streaming station and 16 streaming music channels, always free. Browse our Lifestyle Directory. Click here to like our Facebook page and here for Brazilian events coast to coast.
Happy Listening,
Scott Adams, Creative Director
Connect Brazil