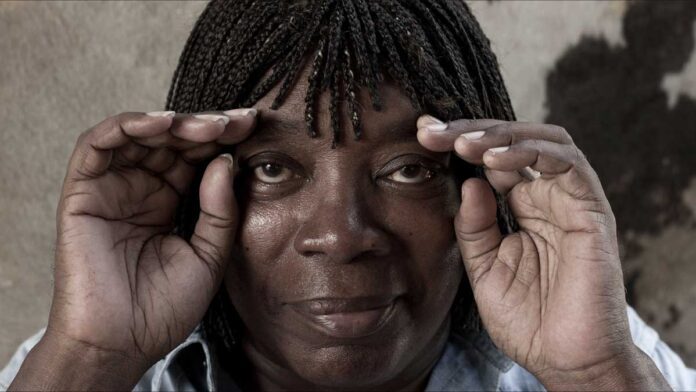 A Salute To One Of Brazil's Most Beautiful Voices
The Milton Nascimento Streaming Channel is filled with his greatest hits to celebrate the 50th anniversary of one of Brazil's most important albums.
---
by Scott Adams
2022 is a historic year for Brazilian music and culture. It's Brazil's bicentennial year. It also marks 60th-anniversary celebrations for Jazz Samba and the legendary Bossa Nova at Carnegie Hall concert of 1962. Seminal moments for Bossa Nova and Brazilian jazz.
But ten years later and 5,300 miles to the south, another event was unfolding. One that would change the course of Brazilian music for decades to come. Clube da Esquina, the Street Corner Club.
We know it as the title for Milton Nascimento's fifth album from 1972. But before that, the Clube da Esquina was a music collective. It was formed by Nascimento and his pal Lô Borges, who introduced him to the Beatles as a teenager.
Toninho Horta, Flavio Venturini, Beto Guedes, and the group 14 Bis are just a few of its members.
A 50th Anniversary Salute to Clube da Esquina
Amazingly, this tight group of talented young musicians didn't come together in the shadow of Sugarloaf. They grew up on the red clay of the landlocked state of Minas Gerais.
Their music reflected their homeland. Bossa Nova had little to do with the mineral-rich mountains surrounding them. Ditto for Tropicália, although the Clube's music took its cues from the Beatles, The Platters, hard rock, Baroque, and jazz.
Released in March 1972, Clube da Esquina is a double album with 21 songs. Nascimento penned or co-wrote more than half of them. He's also the most prominent voice.
Clube da Esquina elevated Milton Nascimento's career to the world stage, especially here in the US. In 1974, saxophonist Wayne Shorter invited him to sing on Native Dancer. Five of the nine songs bear Nascimento's signature.
Since, then Nascimento has collaborated with Quincy Jones, Paul Simon, Sarah Vaughan, Mercedes Sosa, Carlos Santana, and Earth, Wind, And Fire.
More? Okay. Herbie Hancock, Pat Metheny, Duran Duran, Peter Gabriel, and James Taylor. And The list of musicians who have performed his music is… endless.

The Milton Nascimento Streaming Channel
Milton Nascimento announced his retirement from live performances earlier this year when he released his final international tour schedule. At 79, Nascimento wants to concentrate on his songwriting once again.
Nascimento delivered the message personally in a heartfelt video. "Music has broadened my horizons," he said. "In six decades, it took me to the four corners of the world. The other thing that music gave me during these years on the road was great friendships. I often say that without friendships my life would never have been what it is – and neither would my career."
When I heard the news, I set to work on bringing The Milton Nascimento Channel to life. AccuRadio's Paul Maloney greenlighted the idea in late May. Then I began the careful process of curating the 150+ handpicked songs you'll hear on this unique channel.
With Milton Nascimento set to visit the United States at the end of this month, I decided to launch his channel just ahead of Brazil's Independence Day, and its Bicentennial celebration.
What could be more fitting?
Listen to The Milton Nascimento Streaming Channel Free, Anytime
I created The Milton Nascimento Channel for you. As fans, Milton's music has brought so much to our lives, from the beginning. You are invited to send me your suggestions for songs you'd like to hear added to this special channel.
Nascimento's original recordings are already well-represented. Do you have a favorite vocalist or instrumental performer who's covered a Nascimento song? Please feel free to share it with me.
Send me your suggestions here.
US Concerts for Milton Nascimento's 'farewell tour' sold out quickly. But you can enjoy his greatest hits anytime, with The Milton Nascimento Streaming Channel.
Let this be your pre-and post-concert soundtrack for one of the greatest – and most beautiful – voices in Brazil's 200-year history.
Music, Travel, Friends, and Fun! 2022 marks Connect Brazil's 25th year.
The Milton Nascimento Streaming Channel
Did you enjoy 'The Milton Nascimento Streaming Channel'? If you did, why not join us at Connect Brazil?
Sign up for our emails on Brazilian music, travel, friends, and fun. Listen to our 'always live' streaming station and streaming music channels, always free. Visit us on Facebook, and Twitter, and browse our Lifestyle Directory for Brazilian events coast to coast.