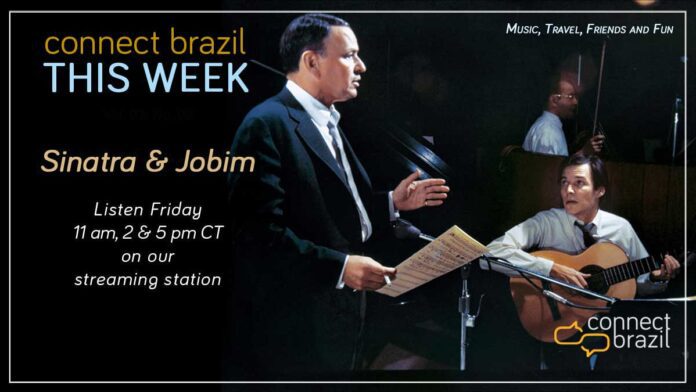 Connect Brazil's weekly digest keeps you informed and up to date with the best of Brazil. What will you discover?
---
On this day in 1967
On this day January 30th, 1967, recording for the legendary meeting of Francis Albert Sinatra & Antônio Carlos Jobim began at United Western Recorders, in Hollywood, Los Angeles.
The session was the result of a phone call placed by Sinatra (who was vacationing in Barbados), to Antonio Carlos Jobim's home in Rio de Janeiro a few weeks earlier. Jobim caught the next flight to America, only to find himself waiting for Sinatra to return from his island holiday.
Claus Ogerman was brought in by producer Sonny Burke to reunite with the six Jobim songs on the 28-minute album. And yes, it is true: Sinatra said he had never sung so quietly as he did during this recording.
Francis Albert Sinatra & Antônio Carlos Jobim was nominated for Album of the Year at the 1968 Grammy Awards but was edged out by the Beatles Sgt. Pepper's Lonely Hearts Club Band.
Listen Live This Friday
Plan to join me for Brazil Back2Back this Friday when I'll play two in a row from this legendary pairing of musical titans on our live streaming station (02/04). Top of the hour, at 11 am, 2 pm, and 5 pm CT for two in a row.
Use the Connect Brazil Listening Lounge: Always free, always live.
Scott Adams, Midday Host
The Sounds of Brazil at Connect Brazil
The Brazilian Minute: Antonio Carlos Jobim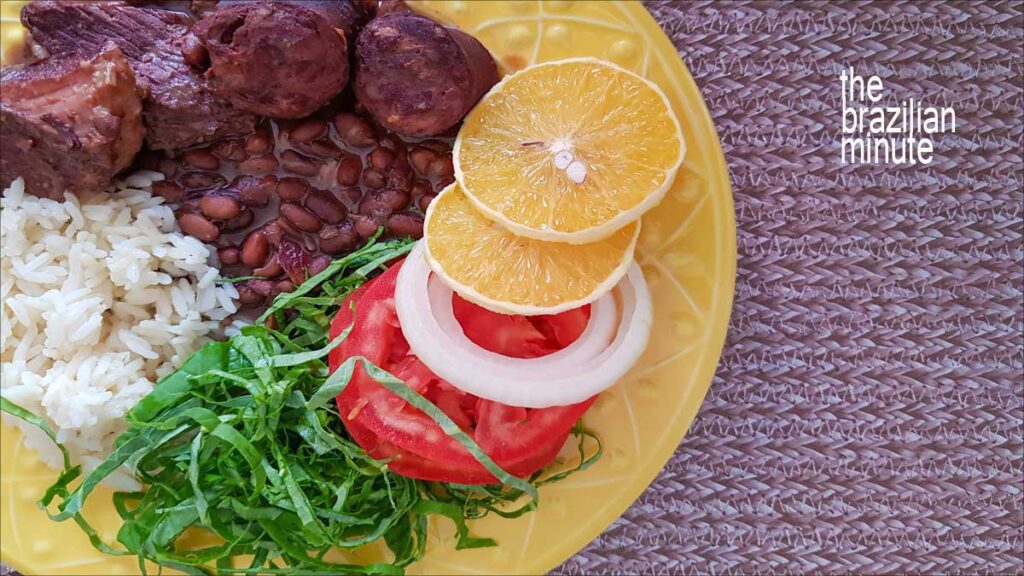 Welcome to The Brazilian Minute!
Brazil's Bicentennial year of 2022 gives us the opportunity to tell Brazil's greatest stories. We're thrilled that this new weekly audio feature will introduce you to interesting people, places, and events in Brazilian history and culture.
This week's episode:
This week, let's catch up with the cultural and culinary history of Brazil's national dish, Feijoada. Tap or click here to listen now.
Read 'Connect Brazil This Week' Every Sunday. Back Issues.
TOP STORIES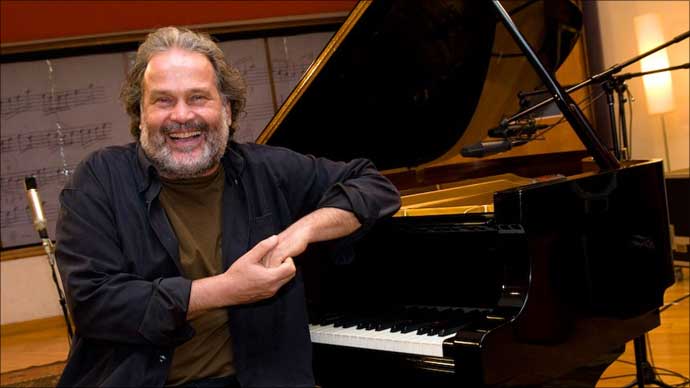 Connect Brazil's Weekender arrives in your inbox next Thursday, (2/10)! Read a current issue and sign up here.
This Week's Spotlight Song: Sinatra & Jobim | The Girl From Ipanema
Listen for this song on our streaming channels, including Bossa Nova Love Affair, Brazilian Jazz, and The Sunday Brazilian Brunch.
STREAMING MUSIC NEWS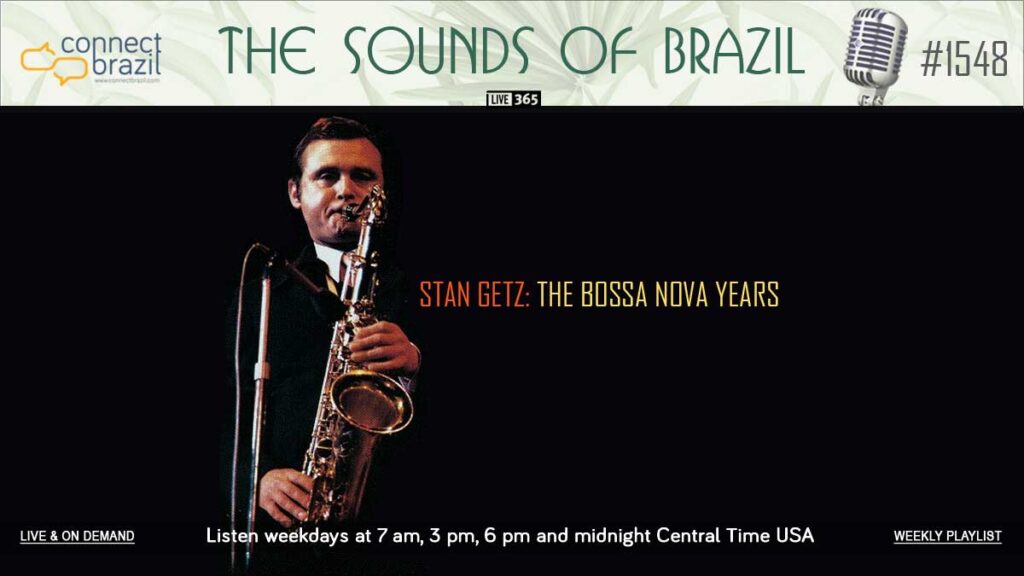 Some say the warmth of Brazilian jazz began with Stan Getz's tenor sax. We won't disagree, because Bossa Nova's story is filled with unlikely heroes. Our weekly show celebrates Getz's birthday by looking back at those fantastic, music years that shaped America's Bossa Nova sensibilities!
You can listen 4 X daily and on-demand through February 13th. The playlist and Producer's Notes are here.
Read 'Connect Brazil This Week' Every Sunday. Back Issues.
ON OUR STREAMING STATION
Taking you away from your part of the world, to ours. That's The Sounds of Brazil's streaming station at Connect Brazil!
Take our listening challenge: Spend an hour with our jazzy blend of breezy Bossas and crossover hits from both sides of the equator for five days. That's all we ask!
We are America's only 'Always Live' streaming station for Brazilian music and more.
Tune in weekdays for The Midday Show with Scott Adams and relax every evening with our jazzy Quiet Nights program. Saturdays are reserved for Bossa Nova Breeze – all day, all night – and there's always a place at the table waiting for you with The Sunday Brazilian Brunch!
The right song at the right time can make your spirits soar. Explore our newest video list, The Best of Brazilian Music '21 Showcase. Then tune in for a trio of tunes that fit the bill. Listen for them on our streaming station this week:
'Let Your Love Rise' – Fabiana Passoni
'Samba Jiji' – Brasuka (Instrumental)
'Maria Maria' – Vitor Kley
Listen for these songs on our always-live streaming station, and click here for all 12 of our streaming music channels.
Want everything in one place? Try Connect Brazil's Listening Lounge.
Brazil Back2Back
Always two-of-a-kind and always two in a row when you listen at the top of the hour, at 11 am, 2 pm, and 5 pm (US Central) Monday, Wednesday & Friday.
Here's this week's lineup:
Monday, January 31 – Kell Smith
Wednesday, February 2 – Marcos Ariel's birthday (3rd)
Friday, February 4 – Saluting Sinatra & Jobim
Next week on Brazil Back2Back:
Monday, February 7 – Guitarist Ed Johnson
Wednesday, February 9 – New Music: Brasuka & Vitor Kley
Friday, February 11 – Happy birthday Sergio Mendes
Visit the Listening Lounge to listen live, for real-time playlists, or to request your favorite song, style, or musician.
New Music Spotlight: Roberto Tola | Fly To Sardinia
Listen and vote for this song on our New Music: Brazil streaming channel.
Sinatra and Jobim: Connect Brazil This Week
Stories like 'Sinatra and Jobim: Connect Brazil This Week' are what we do. Why don't you join us?