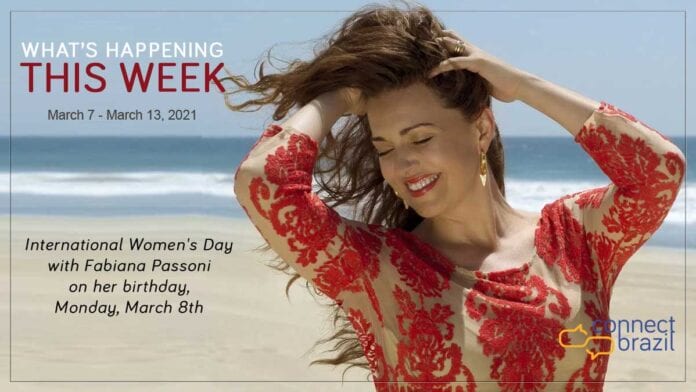 Monday is International Women's Day, so let's celebrate! Connect Brazil's weekly digest keeps you informed and up to date with the best of Brazil. What will you discover?
---
Fabiana Passoni's lovely day begins with a pair of birthday songs for Monday's Brazil Back2Back (below), kickking off our weeklong salute for International Women's Day. Top stories, new music and more waiting on the homepage at Connect Brazil.
TOP STORIES
Lifestyle: Okay, so we're not going to Rio anytime soon but we can dream, and Connect Brazil's Copacabana Rooftop Pool Crawl is an adventure from beginning to end.
Music: One Track Mind catches up with Rio's Queen of Samba, Teresa Cristina.
Food & Drink: Read up on current reviews in our Brazilian Comfort Food guide.
People: Our video list of March birthdays for Brazil's women of song is impressive. You'll find yourself saying, "I didn't know that!"
Picture of the Day: A handpicked photo every day whenever you visit our homepage.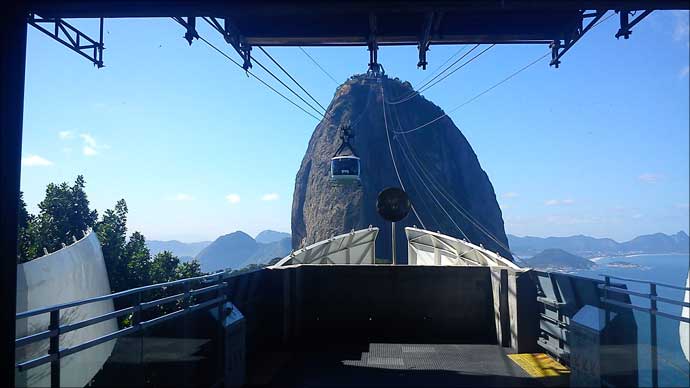 Connect Brazil's Weekender arrives in your inbox next Thursday! Read a current issue and sign up here.
Spotlight Song: Fabiana Passoni's Lovely Day
Listen to Fabiana's best songs on our streaming channels, including Bossa Nova Love Affiar, Sunday Brazilian Brunch and Brazilian Jazz.
STREAMING MUSIC NEWS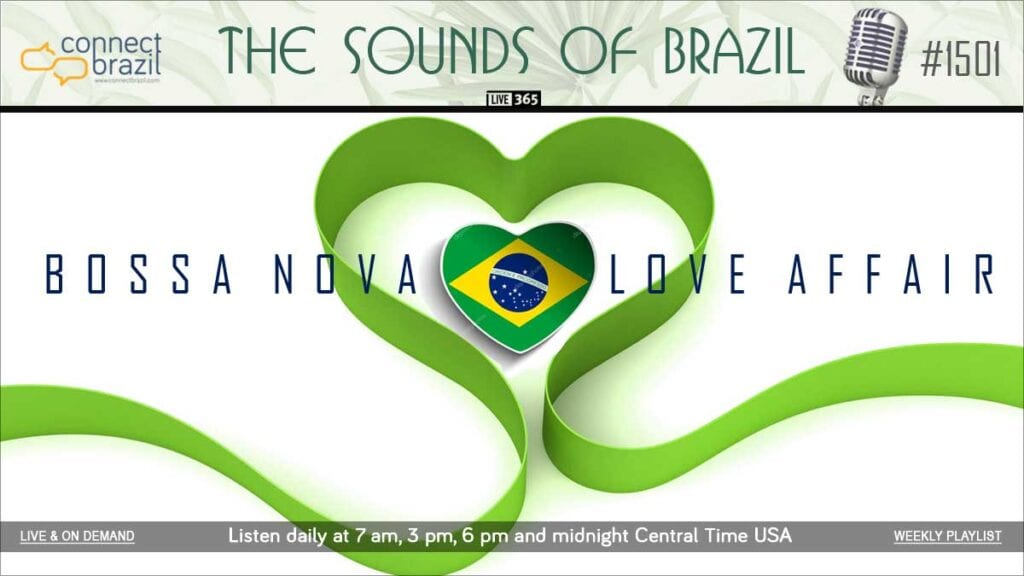 This week, let's flirt with the idea of a Bossa Nova Love Affair on The Sounds of Brazil. Listen 4 X daily and on demand through March 21st. The playlist and Producer's Notes are here.
ON OUR STREAMING STATION
The sea, the sun and The Sounds of Brazil! Our streaming station is a jazzy blend of breezy bossas and crossover hits from both sides of the equator. It's America's only 'Always Live' streaming station for Brazilian music.
With Spring only two weeks away, our playlist is ready for its seasonal chage for the sunshine season. Here's a trio of tunes to keep an ear on while listening to us this week, including:
'Um Beijo Na Boca' – Latin Vibe
'Rio Drive' – Gregg Karukas
'Rainha' – Toco Featuring Nina Miranda
Listen for these songs on our always-live streaming station, and click here for all of our streaming music channels.
Check out Connect Brazil's Listening Lounge.
Brazil Back2Back
Always two-of-a-kind and always two in a row when you listen at the top of the hour, at 11 am, 2 pm and 5 pm (US Central) Monday, Wednesday & Friday.
Here's this week's lineup:
Next week on Brazil Back2Back:
Visit the Listening Lounge to listen live, for real-time playlists or to request a song.
New Music: Kell Smith – Nossa Bossa (Our Bossa)
Who is Kell Smith? There's a reason why Kell Smith graced the cover of our Millennial Music Makers story last October: She's becoming a modern face of Brazil's always-evolving MPB. Growing up with gospel music as a daughter of missionaries, Keylla's musical interests emerged after her father introduced her to Elis Regina's Falso Brilhante album as a 12-year-old. YouTube launched her career in 2017 with 'Era Uma Vez' ('Once Upon A Time') with more than 270 million views and 65 million plays on Spotify.
Listen to this song on Connect Brazil's always-live streaming station, for Wednesday's 'New Music' Brazil Back2Back at 11 am, 2 pm and 5 pm CT.
EVENTS
Connect Brazil's Events section has entertainment recommendations for March, when every Friday Brazil Back2Back features different versions of 'The Waters of March' on our streaming station.
Enjoy live club dates and livestream Brazilian jazz concerts with Philly's Minas, or St. Pete's Nate Najar Trio with Daniela Soledade, You'll find virtual Brazilian cooking and Zumba classes, even the return of Brazilian Jazz to San Antonio's Riverwalk.
Plus your pick of full length, on-demand virtual Brazilian jazz concerts, too.
Click here to browse upcoming events.

THE BRAZILAIN COMFORT FOOD GUIDE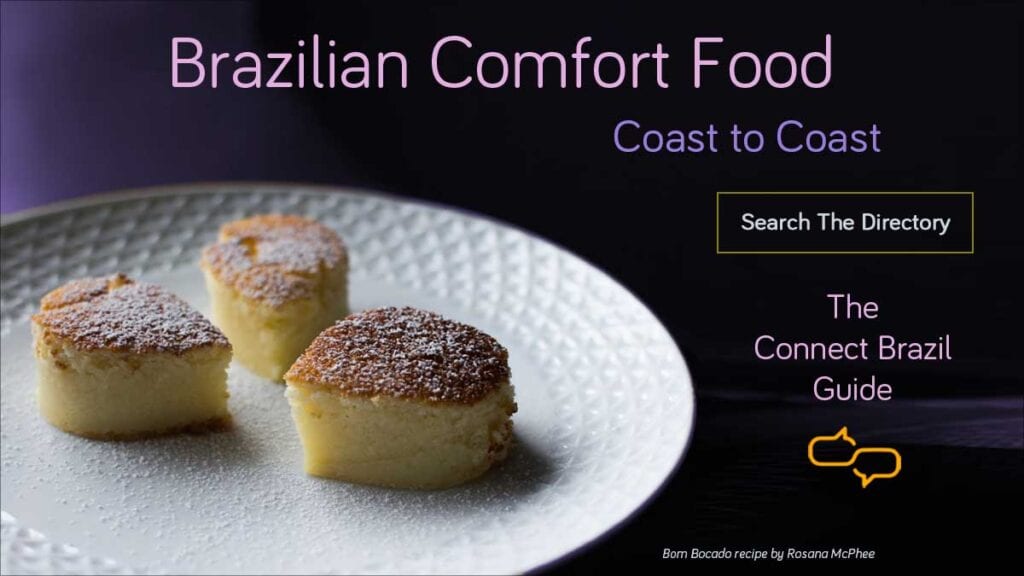 Browse Brazilian eateries, cafes and markets near you, coast to coast
It's true. Hundreds of family-owned Brazilian restaurants, coffee houses and cafes, bakeries, and grocery markets coast-to-coast need your active support during these challenging times. Many have already closed. We want to help you help them.
Connect Brazil is donating its services to spread the word about the tasty rewards of your patronage.
We hope that you will do the same by placing an order soon with an eatry near you. Your support makes everything taste better.
Fabiana Passoni's Lovely Day: Connect Brazil This Week
Stories like this are what we do. Why don't you join us?
Sign up for our emails on music, travel, friends and fun. Listen to our 'always live' streaming station and our 12 streaming music channels, always free. Browse our Lifestyle Directory. Click here to like our Facebook page and here for Brazilian events coast to coast.