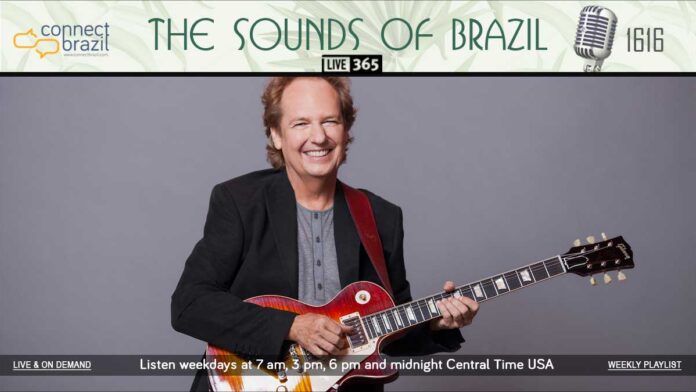 The Brazilian Side of Lee Ritenour Shines On Our Weekly Playlist.
| Air Date: 05-21-23 through 05-14-26
| On-Demand: 05-21-23 through 06-04-23
Live365.com is the official streaming radio partner for The Sounds of Brazil!
This two-hour program airs 4X daily on our streaming Station. You are invited to listen, Monday to Friday at 7 am, 3 pm, 6 pm, and midnight Central Time (US). Weekend times, too:
On The Radio: Listen to The Sounds of Brazil every Sunday, 2-4 pm on Chicago's 90.9 FM WDCB and live-streamed at wdcb.org.
On-Demand: Click here to listen to this program anytime: through June 4, 2023.
Sign up for our emails on music, travel, friends & fun. Click here to like us on Facebook.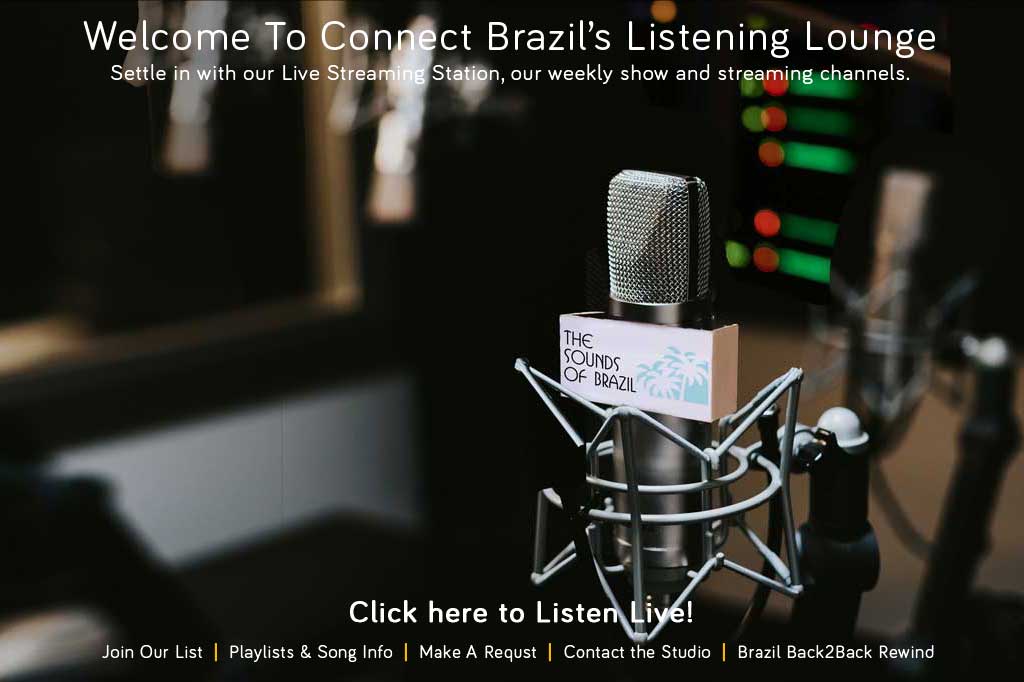 Listen Here | Time Zone Converter | Brazil Back2Back Rewind
Make A Request | Send a message to Scott
This week on The Sounds of Brazil
Welcome!
Ahhh, the promise of May!
This month's 'Crossing Borders' theme shines a spotlight on musicians who make it a point to stretch our personal boundaries. They take us through the familiar touchstones of American jazz and pop to the spectrum of Brazilian Jazz and the Bossa sound and beyond.
This week, it's guitarist Lee Ritenour, the man responsible for giving US recording debuts to Ivan Lins, Deodato, Joao Bosco, and others.
So we'll let the following short notes have their say… as we get this week's show underway.
Brazil Back2Back: Catch up and check out our new Brazil Back2Back Rewind page to enjoy more than a week's worth of 'two-on-a-row' feature segments from our live streaming station! Listen anytime! Always free!
~ ~ ~
Fine Tuning: The Sounds of Brazil streams coast-to-coast 24/7 (and worldwide) in crystal clear digital. Listen to our Midday Show from 9 am to 3 pm Central daily and catch our weekly show every weekday at 7 am, 3 pm, 6 pm, 9 pm, and midnight Central. Weekends too! Listen Live anytime
~ ~ ~
Your expertise and enthusiasm can make a difference when you volunteer with Connectbrazil for a few hours a week. You'll be part of an enthusiastic team that's dedicated to supporting Brazilian music and culture here in the USA. Work from home in your spare time. Contact us today; we'd love to meet you!
~ ~ ~
This week on The Sounds of Brazil
Hour One: The Brazilian Side of Lee Ritenour
Set 1: The Sounds of Brazil Opening Theme
New York/Brazil<>Lee Ritenour/Festival
Amor de Muito<>Chico Science/Brasil2 Mil
Baia<>Walter Wanderley/Next Stop Wonderland Soundtrack
Welcome to The Lounge
Lovin' You<>Fabiana Passoni/Lovin' You
Special Announcement
Set 2: Introduce Next Set
Perfect Love<>Yutaka/Another Sun
Tema de La Onde<>Nicola Conte/Café Roma Vol. 2
Don Azimuth<>Marcos Ariel/4 Friends
Introduce Next Song
Asa<>Lee Ritenour & Djavan/World of Brazil
Circle<>Soulstance/Truth, Simplicity & Love
Whisper The Words<>Gregory Abbott/Single Read our Review!
Set 3: Introduce This Week's Spotlight Song
Triste<>Elis Regina/Personalidade
Waters of March<>Ernest Coleman Sam Skelton/Eyes at Sunset
A Cada Canto<>Alexia Bomtempo/Chasing Storms and Stars

Hour Two: The Brazilian Side of Lee Ritenour
Set 1:
Waters Edge<>Lee Ritenour/Smoke n' Mirrors
Welcome To Our Second Hour
Faceira<>Gal Costa/Aquarela Do Brasil
Amo<>Chiquinho Do Acordeon/Brazilian Nights
Everybody's Beautiful (In Brazil)<>Bob Baldwin/Brazil Chill
Special Announcement
Waiting In Vain<>Jody Watley/Single
Set 2:
Introduce Brazil Back2Back: Marisa Monte
Maria De Verdade<>Marisa Monte/Rose & Charcoal
Speak Low<>Marisa Monte/Marisa Monte
Introduce Next Song
Dindi<>El DeBarge & Art Porter/ World of Brazil
Doin' Time In St. Tropez<>Camiel/On A Day Like This
Noites Do Sertão<>M. Nascimento/Encontros
Sonho do Brasil<>Slowdown/Retrospectives
Set 3:
Latin Lovers<>Lee Ritenour/World of Brazil
Assuntos Banais<>Toco/Outro Lugar
~ ~ ~
Next Week on The Sounds of Brazil:
The long Memorial Day weekend and the unofficial start to summer need a great soundtrack, so we'll turn to 'The Best of Sergio Mendes'! I hope you'll enjoy the show and please – tell a few friends about us! It's always great to share the music.
Whether it's your radio, your computer at work, or your tablet or smartphone, thanks for tuning in! I really appreciate it, and please tell a friend or two about us.
And don't forget about our weekly broadcasts in Chicago: Sundays at 2:00 pm Central on 90.9 FM WDCB and wbcb.org.
View our complete daily broadcast schedule here.


THE BRAZILIAN SIDE OF LEE RITENOUR