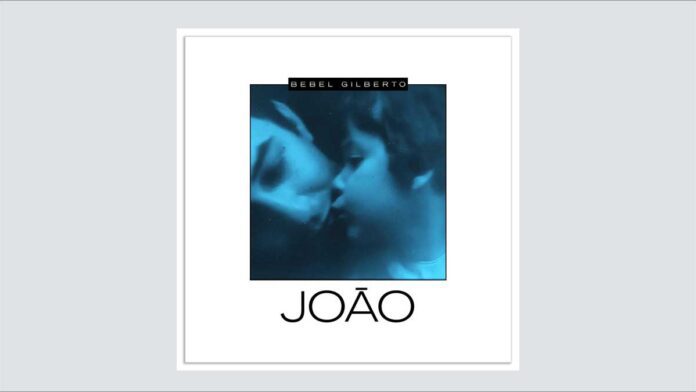 An Intimate Tribute To The Father Of Bossa Nova
Bebel Gilberto's new album honors João. "I finally learned how to sing my father's songs," she says.
---
Bebel Gilberto has returned with an album to honor the musical life of her father with João, set for release later this summer. I've included the release date below.
Simply put, this one's straight from the heart. João celebrates the special relationship she shares with the man who is also known as the Father of Bossa Nova. And how could it be otherwise?
Bebel has been at João Gilberto's side from her infancy to his final days in 2019.
"This album is a love letter to my father," she confides. "It is also my first album with covers since I had never made versions of the music my father composed."
"I feel that now is the time to present the songs of João Gilberto that have influenced me so much since I was born, that has also been in the hearts of the Brazilian people since even before."
Cherished Favorites to Honor Joao Gilberto
Bebel Gilberto's new album honors João with 11 songs culled from Bebel's personal reflections. Many are tunes that we also hold dear.
There's 'O Pato', 'Você e Eu', and 'Desafinado' from his 1959 debut and '61 sophomore albums. 'Caminhos Cruzados' comes from 1977's Amoroso.
Four of João's songs, 'É Preciso Perdoar', 'Eu Vim Da Bahia', 'Valsa' and 'Undiú' made their João Gilberto recording debuts on his self-titled 'white album' from 1973. Even the album covers are similar.
Childhood memories for 11-year-old Bebel.
For Bebel, A Story Of Forgiveness and Inspiration
Released days ago, 'É Preciso Perdoar' is the first single from the new album. In English, the title means "It's Necessary To Forgive", and Bebel Gilberto's attachment to the song released a torrent of emotion.
Download Bebel's 'É Preciso Perdoar' here.
"It's one of my all-time favorite songs, and my heart broke when I decided to record it," she said. Then continued with an explanation.
"I realized the importance of forgiving a person, instead of putting those feelings aside and never fixing them. Especially when you still love that person and want to honor what you built together."
So, Bebel Gilberto's new album honors João and more. She lost her mother, Miucha in the final days of 2017. João Gilberto passed away a year and a half later.
Agora ("Now") arrived in 2020 to begin the healing process with songs like 'Cliché' and 'O Que Nao Foi Dito'.
"I had written half of the album when my father died," Bebel told Forbes. "When I wrote 'Cliché' it was one day before my father died. And that song is so him. After he died, I did a tribute to the 60 years of Bossa Nova and then I was learning how to sing my father's songs after he passed because I had the tribute."
Time heals. And with it comes a period of catharsis, reflection, and growth.
When you listen to Bebel sing her father's songs on João, take in a moment of pure empathy. You're hearing Bebel's range of emotions in real-time, just as she experienced it.
Always free! Listen to the Women of Brazilian Song channel at AccuRadio. Apps for Alexa, iPhone/iPad, Android, and Sonos too!
Music, Travel, Friends, And Fun!
Bebel Gilberto's New Album Honors João
Stories like 'Bebel Gilberto's New Album Honors João' are what we do. Why don't you join us? Sign Up for our e-letter. Listen to our 'always live' streaming station and our 15 streaming music channels, always free. Browse our Lifestyle Directory. Click here to like our Facebook page and here for Brazilian events coast to coast.
João by Bebel Gilberto releases to all platforms on August 25, 2023.
Download Bebel's 'É Preciso Perdoar' here.
João Tracklist
Adeus América
Eu Vim Da Bahia
É Preciso Perdoar
Undiú
Ela E Carioca
O Pato
Caminhos Cruzados
Desafinado
Valsa
Eclipse
Você e Eu
Bebel Gilberto, vocals
Guilherme Monteio, guitar and arrangements
Thomas Bartlett, Producer
Mixed by Patrick Dillett
Alcivando Luz and Carlos Coqueijo, Composers
Our thanks to Forbes for the use of included quotes.