Till Bronner's Bossa Nova is a breezy blend of lyrical trumpet play with a masterful way of interpreting Brazil's trademark style. Don't miss our streaming debut of 'Lemonade' from his new album, On Vacation. Connect Brazil's weekly digest keeps you informed and up to date with the best of Brazil. What will you discover?
---
Till Bronner's Bossa Nova: On this side of the Atlantic, Germany's Till Bronner is best known for his breathy, muted trumpet and flugelhorn play, easily applied to jazz or pop.
Back home, he's a mega pop star, combining his horn skills with vocal chops and the ability to move between styles with artistic ease. "Throughout my career, I have had the desire to reduce things to their essentials," he says.
Brazilian music is also part of his vocabulary, with the 2008 album Rio featuring Vanessa da Mata, Sergio Mendez, Annie Lennox, Melody Gardot, and Milton Nascimento.
You'll find plenty of Brazilian tunes on various albums from this gifted horn man, and you'll hear two of them – including 'Lemonade' from his new album On Vacation – when you tune in to Friday's Brazil Back2Back (below).
TOP STORIES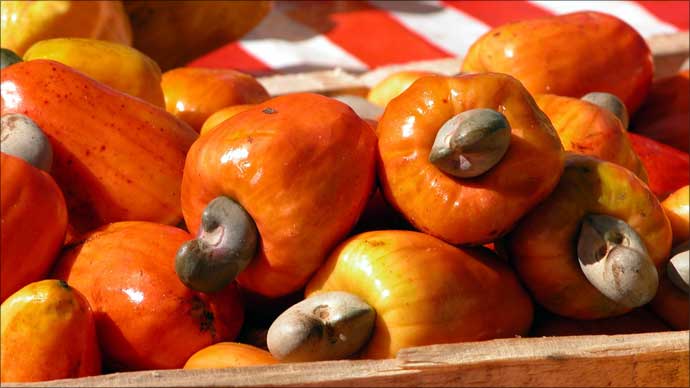 Connect Brazil's Weekender arrives in your inbox next Thursday! Read a current issue and sign up here.
Spotlight Song: Leo Gandelman 'Maracato Atomico'
Listen to Leo Gandelman's sax on our streaming channels, including Bossa Nova Love Affair, XODO!, and Brazilian Jazz!
STREAMING MUSIC NEWS
This week, it's Best Brazilian Collections on The Sounds of Brazil. Listen 4 X daily and on-demand through April 4th. The playlist and Producer's Notes are here.
ON OUR STREAMING STATION
We're always ready for your next Brazilian break! Our streaming station is a jazzy blend of breezy bossas and crossover hits from both sides of the equator. It's America's only 'Always Live' streaming station for Brazilian music.
We're sprucing up our playlists because a little Spring cleaning is always a good idea. You'll find that our playlist has already made its seasonal switch to the sunshine season. Listen for these new songs this week, including:
'Song 4U' – Jorge Vercillo
'Travessia' – Gregg Karukas
'Nao Passa Vontade' – Anavitoria ft Duda Beat
Listen for these songs and thousands more on our always-live streaming station, and click here for all of our streaming music channels.
Best way to listen? Connect Brazil's Listening Lounge.
Brazil Back2Back
Always two-of-a-kind and always two in a row when you listen at the top of the hour, at 11 am, 2 pm and 5 pm (US Central) Monday, Wednesday & Friday.
Here's this week's lineup:
Monday, April 5 – New Bossa vocals
Wednesday, April 7 – New Music Wednesday: Mariana Nolasco & Ouvindo
Friday, April 9 – Till Bronner's Bossa Nova: 'Lemonade' streaming debut!
Next week on Brazil Back2Back:
Monday, April 12 – Rosa Passos
Wednesday, April 14 – New Music Wednesday: Daniela Soledade and U-Nam
Friday, April 16 – Brazilian Guitars
Visit the Listening Lounge to listen live, for real-time playlists or to request a song.
New Music: Mariana Nolasco ft. Vitor Kley 'Alto Mar'
Listen to this song on Connect Brazil's always-live streaming station, 24/7, worldwide.
EVENTS
Connect Brazil's Events section has the early line on entertainment recommendations for Spring when every Friday Brazil Back2Back features different versions of 'The Waters of March' on our streaming station.
We have a full slate of streaming and virtual events for pianist Gregg Karukas posted, including last weekend's YouTube show for Rick's Cafe Live! Enjoy live club dates and livestream Brazilian jazz concerts with Philly's Minas, or St. Pete's Nate Najar Trio with Daniela Soledade, You'll find virtual Brazilian cooking and Zumba classes, even the return of Brazilian Jazz to San Antonio's Riverwalk.
Plus your pick of full length, on-demand virtual Brazilian jazz concerts, too.
Click here to browse upcoming events.

THE BRAZILAIN COMFORT FOOD GUIDE
Browse Brazilian eateries, cafes and markets near you, coast to coast
Africa, Portugal, Japan, and Italy. America and indiginous Brasil. Hundreds of family-owned Brazilian restaurants, coffee houses and cafes, bakeries, and grocery markets coast-to-coast are ready to share these international inflences with you and your family.
Connect Brazil is donating its services to spread the word about the tasty rewards of your patronage.
We hope that you will do the same by placing an order soon with an eatery near you. Your support makes everything taste better. Even Brazilian chocolate!
Till Bronner's Bossa Nova: Connect Brazil This Week
Stories like 'Till Bronner's Bossa Nova' are what we do. Why don't you join us?
Sign up for our emails on music, travel, friends and fun. Listen to our 'always live' streaming station and our 12 streaming music channels, always free. Browse our Lifestyle Directory. Click here to like our Facebook page and here for Brazilian events coast to coast.