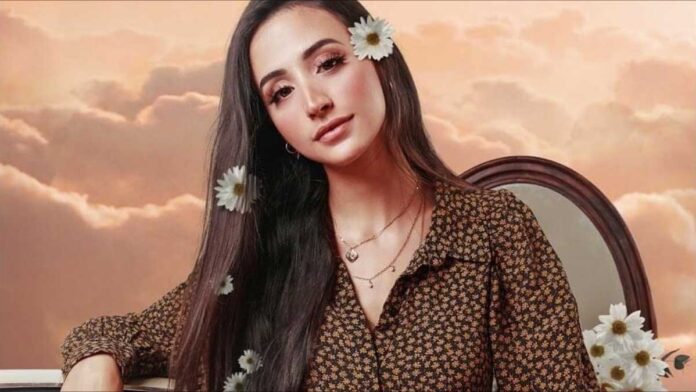 Here's a baker's dozen of the best new generational voices from the Land of Samba and Sun.
Meet Brazil's Millennial music makers and be prepared for new names and new sounds.
---
by Scott Adams
It's true. Every generation has had its rising stars.
Carmen Miranda had just turned 30 when she arrived in New York from Rio in 1939. Antonio Carlos Jobim wrote many of his best songs by the age of 25. And Marisa Monte was only 22 when she recorded her first album in 1989.
Here are 13 of Brazil's best Millennial music makers to keep both an eye and an ear on. You can hear them right now on our 13 steaming music channels with AccuRadio, plus our one-of-a-kind streaming station at Connectbrazil.com (always live, always free).
Alexia Bomtempo – Even Now (Live at Rockwood Music Hall)
Recently featured as part of our 'Songs In The Feminine Key' streaming radio special, this Millennial music maker was born in Washington DC, and spent her childhood in Brazil. "I've wanted to be an artist for as long as I can remember and was very fortunate to be raised in a home where we constantly listened to great records," she says. Suspiro is on track to become a breakout album for her, and perhaps one of her best recordings.
Hear this song on:
Also on these Channels
Ana Clara – Bipolar
Ana Clara's 'old school sambista' roots belie a refreshingly modern style with an original bent. It makes her stand out from a spotlight-grabbing field of Brazilian Rap and Hip Hop performers. Already working on her next album, fans are flocking to this Rio de Janeiro native. Ana Clara is moving ever closer to earning the coveted Carioca moniker, 'da gema'.
Hear this song on:
Also on these Channels
Anitta with Poo Bear – Will I See You
Not long ago, Forbes asked the question "Could Anita Be A Global Superstar?" Well, you can now safely replace the word 'could' with 'will'. Anitta wants to own the world. #1 pop singles? Check. Sings in Portuguese, Spanish, and English? (note to other Brazilian singers…) Check. Anitta recorded "Will I See You' with Poo Bear and a musical gift for his birthday. 43.5 million views of this song? Sweet.
Hear this song on:
Also on these Channels
Daniela Soledade – Você
Daniela Soledade's video single of 'Você' arrived in early Spring to smoothly magnify the feel of the original 1964 version by adding English lyrics to the song's original Portuguese.
"Can you explain the sea… or how somebody cares for you?" she asks. You know that she's not expecting an answer, but something inside makes you think about it. And how often does that happen with a singer these days?
Daniela Soledade brings an honest elegance to the songs she performs, and 'Você' is another chapter of her story. One that grows more enticing with every new addition.
You can read her personal thoughts about recording the song here, including an awkward – but really funny – moment during the video shoot on Copacabana beach.
Hear this song on:
Also on these Channels
Ella & The Bossa Beat – Underwater
Identified as a 'Trending New Name' in our Hot Brazilian Summer Sounds '21, Ella Borges's Brazilian American musical roots are as generational as they are geographic: her father, Magrus is as talented a percussionist and composer as any on the planet. Together, they share a talent for remarkable music-making. His insight guides her steady rise and there's no denying the growing maturity that comes from her lyrics and storytelling on songs like Slipping Away' and 'Underwater'.
Hear this song on:
Also on these Channels
Gabriel Martins – Gratidao a Natureza
Son of Ivan Lins' famed songwriting partner, Vitor Martins, guitarist Gabriel brings Brazil's Millennial proclivities to instrumental jazz with satisfying warmth and originality. Released during the summer of '17, Mergulho was an immediate head-turner. There's more than a little introspection here too, drawn from nature and the sea to give us unfiltered access to Martins' artistic sensitivity. Will there be a follow-up to this one-hit wonder? Time will tell, but there's a lot of creative honesty in this man's music.
Hear this song on:
Also on these Channels
Kell Smith – Seja Gentil
As Brazil (and the rest of the world) returns to music and usual, new songs trickle rather than pour forth. Happily, this 29-year old singer/songwriter from Sao Paulo delivered a song to rock our summertime playlists. Breezy, not brassy, cool, not contentious. Kelli Smith understands the difference. "The world is so crazy," she says. "When I don't know what the direction is, all I do is follow my heart." Perfect.
Hear this song on:
Also on these Channels
Luca Mundaca – Momento
Looking for a special Brazilian song? Do this. Spend just a few minutes with Luca Mundaca's music and you'll understand: here's a gifted singer and songwriter with formidable talent. Luca is a Brazilian American who now calls Cleveland her home. Her Ohio zip code proves that you'll never know where you'll meet Brazil's Millennial music makers. Luca's music is featured in both Putumayo's Brazilian Lounge and Women of the World: Acoustic compilations. Maybe your personal playlist will want to feature her, too.
Hear this song on:
Also on these Channels
Mahmundi – Azul
I program and write about Brazilian music on a daily basis, and I've been doing it for quite a while, so when a song instantly makes me stop whatever I'm doing, I'm prepared to be impressed. Mahmundi's 'Azul' is one of those songs. Born and raised in Rio, this talented Millennial is one of a small group of singer/songwriters smartly positioned to lead MPB (Brazilian Popular Music) towards a brighter future. Now, if she would just record this song in English…
Hear this song on:
Also on these Channels
Marcela Mangabeira – Para Ti
Once upon a time, I owned a small label and we partnered with Roberto Menescal's Albatroz Musica in Rio de Janeiro. Our first release was Marcela Mangabeira's standout debut album, Simples. Since then, Marcela has gone on to become Brazil's best-known voice on YouTube, enjoyed by millions of fans worldwide. You can count me in that group, too.
Hear this song on:
Also on these Channels
Mariana Nolasco – Era Amor
Connect Brazil is a great place to meet Brazil's Millennial music makers, and here's one of the youngest performers on this list. The official upside on Mariana Nolasco's singing and songwriting talent is off the charts. Literally. She's not signed to a music label. Self-taught, she began uploading videos to Facebook as a teen. Then she moved to YouTube to become one of Brazil's most popular streaming performers. Her first tour included 25 sold-out shows in ten Brazilian states, and she's no stranger to Connect Brazil's streaming network where she's been part of our playlists for nearly three years.
Hear this song on:
Also on these Channels
Roberta Sa – Giro
Already a prominent voice within her country's rising generation, Roberta Sa is attracting attention from the stratosphere of Brazilian pop, by virtue of her 2017 Latin Grammy nomination and a brace of radio hits. This song about the spirit of Bahia was a gift from Gilberto Gil and it's proved to be a showcase for her talent. Not familiar? I'm betting that you'll love her style.
Hear this song on:
Also on these Channels
Silva – Ainda Lembro
Did we mention MPB? Brazilian pop is making a welcome comeback on the talents of a core group of 'rising star' songwriters. Among these Matatlantica Millennials is Silva, who gained instant recognition as Marisa Monte's songwriting partner. The future is bright for Brazilian music and for Silva, who is too talented to not be heard singing in English. This song checks that box, too. At least partially.
Hear this song on:
Also on these Channels
Tiago Iorc – Coisa Linda
Three years ago, Brasilia-born Tiago Iorc was at the top of his game, as one of his country's most popular singer/songwriters. Four best-selling albums, singing in English and Portuguese. A pair of Latin Grammy wins and millions of fans. Then… he disappeared, texting that he was burned out from the rigors of social media and touring as a Millennial MPB superstar. Well, his songwriting sabbatical has ended and his return has only increased his popularity, as evidenced by thousands of fans wanting to meet Brazil's Millennial music makers like Tiago Iorc. Here's an early hit.
Hear this song on:
Also on these Channels